Skyscrapers and a beautiful cityscape largely dominate the photography bucket list of visitors to Singapore, and for good reason. The blend of high-rise marvels with meticulous design come together seamlessly for perfect snapshots, but there are also exotic spots around the island, away from the hustle and bustle of the city that give you exquisite photo opportunities for memories of your visit. Here's a list of beautiful and unusual photography spots located around Singapore: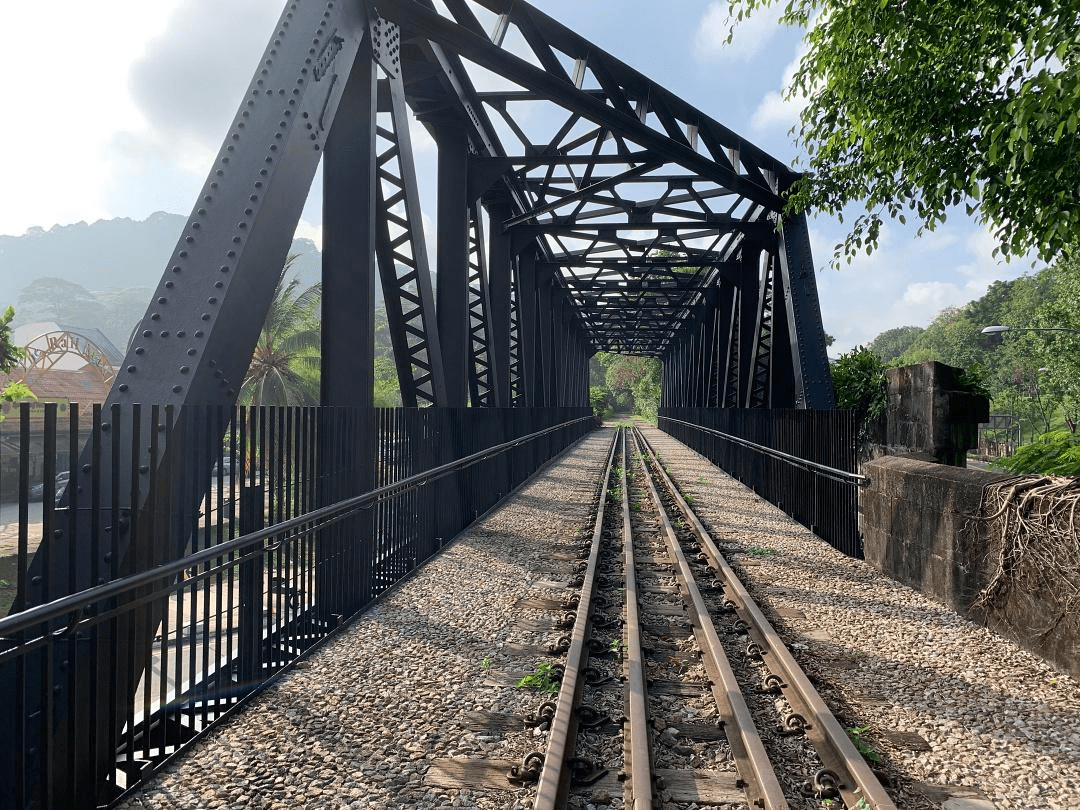 Bukit Timah Truss Bridge
Located in western Singapore, the Bukit Timah Truss Bridge offers rare colonial architecture from the past in the modern landscape of present-day Singapore. Surviving infrastructure complements old railway tracks in giving off a rustic feel to photographs taken here. Additionally, its aesthetically pleasing geometric structure acts as the perfect frame for anything taken along the tracks. What's more, the Old Bukit Timah Railway Station (which is now a heritage gallery) is just a short walk away, giving you more elements to include in your photo taking adventure along this old-school railway system.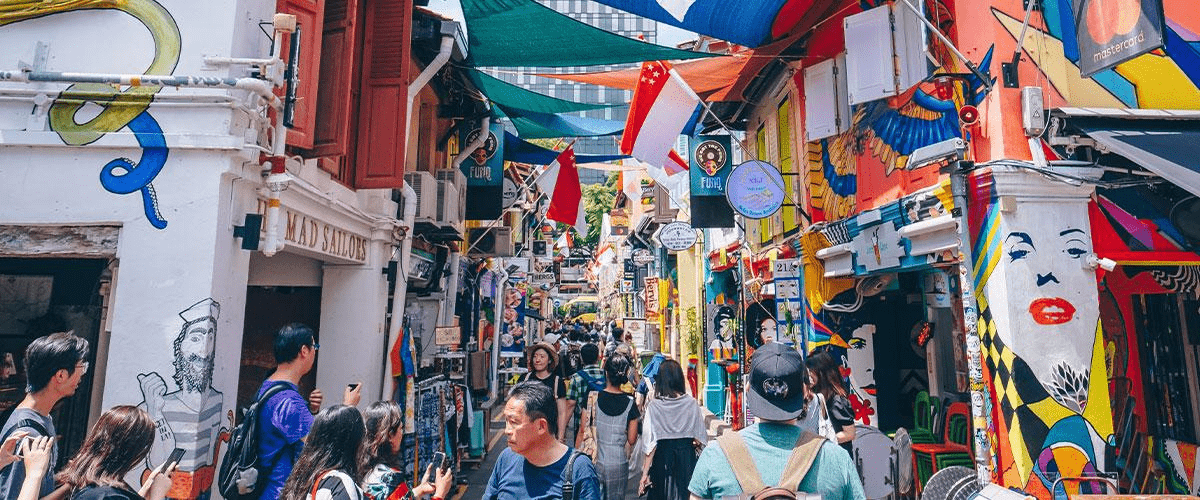 Haji Lane
Despite being known as a hipster spot for its many cafes and boutiques, Haji Lane also offers a vibrant canvas for anyone looking for a place to photograph. With the bustle of people and most importantly its many different colours, this narrow street jumps out with great exuberance through its various murals, colourful doorways, and graffiti — a perfect backdrop for your photography needs. If you're looking to avoid the swarms of people for fear of ruining your photographic canvas, arriving in the late morning will ensure you the peace to snap this colourful alleyway in peace and quiet.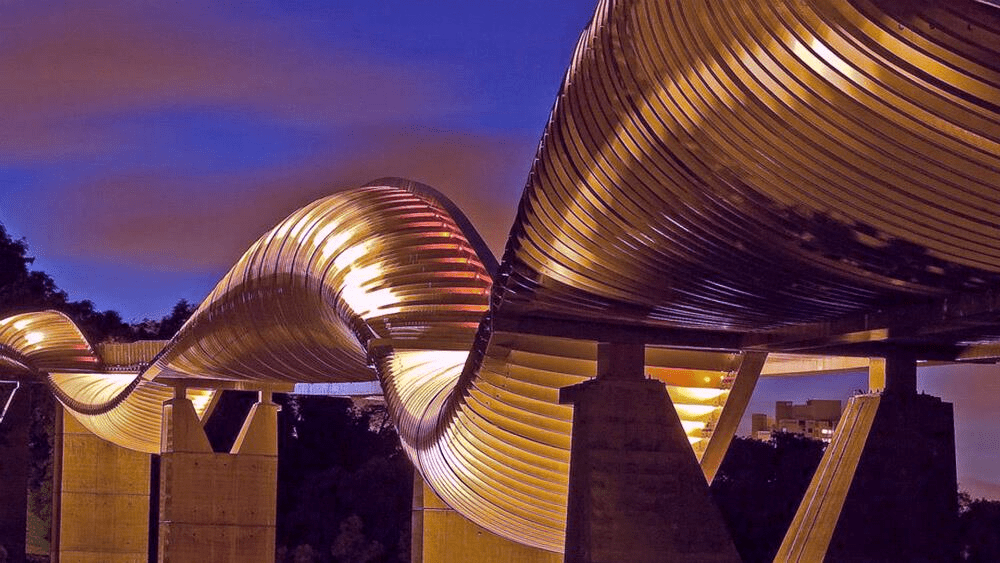 Henderson Waves
Built in 2008 and coming in as the highest pedestrian bridge in Singapore, Henderson Waves mimics the shape of (you guessed it) a wave along its entire 274 metre length. Constructed of mainly Balau wood supported by a steel skeleton, the bridge twists and curves above its surrounding treetops offering you a picturesque view and a unique vantage point for photography.
Along this wooden swerve, there are also shell-like nooks perfect for you to rest while photographing the wonderful surroundings of the bridge, which include tropical flora and fauna. Come nightfall, the bridge is then illuminated by LEDs sprawling across the entire length of the structure, giving it the look of a glowing spiral above the darkened treetops, truly acting as a must-capture object for photography in Singapore.
MacRitchie Treetop Walk
Located in MacRitchie Reservoir Park, the MacRitchie TreeTop Walk gives you the thrill of being suspended 25 metres above the forest in a perfectly framed bridge with its converging lines and vertical supports. It gives you a 250 metre-long bird's eye view of the canopy which provides a green, nature-inspired backdrop for your photo taking pleasure.
Despite being the main attraction of its area, climbing up there requires you to trek through the park, which is home to a wide variety of flora and fauna, wildlife (that include monkeys, turtles, and monitor lizards), the reservoir, and scenic groves — perfect for all your photo taking needs. Other hidden gems lie in the area as well, with the Zig Zag Bridge, waterfront Chemperai Trail, and Jelutong Tower offering unique photo taking opportunities all in one park.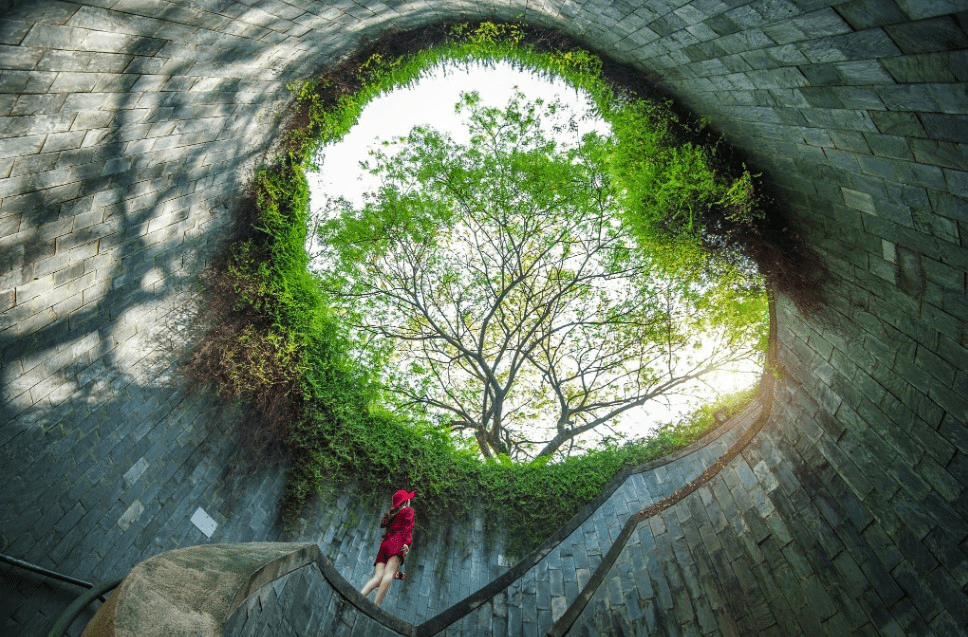 Fort Canning Park
Fort Canning holds a special place in Singaporean history, with it being where the British surrendered the country over to the Japanese during World War II. Today, this centrally located park houses nine historical gardens for your exploration and photo taking adventures. Ancient artefacts, lush greenery, and expansive lawns emit a combination of rich heritage and tranquil zen, setting a beautiful scene for photographs.
One area in particular stands out as a perfect frame for photographs — the Fort Canning Tree Tunnel. Surrounded with old-school stone, this underground crossing ends with a spiral staircase beautifully contrasted by overhanging greenery through a circular opening. Looking up from the bottom, the blue sky peeks through the branches of an imposing tree which is further enhanced by the sun casting loads of natural light onto the underground staircase. Usually, most people take shots from the bottom of the stairwell up, but shots from the top down look amazing as well. You can definitely experiment with a variety of angles for your photographs here, capturing your subject in the brilliantly contrasted frame of the staircase and circular opening, which is bound to give you amazing results.