Highlighted by sky-scraping architecture and lush greenery throughout the city, Singapore offers a beautiful blend of modern design and foliage for your viewing pleasure. Attractions mimic the makeup of the city, with places to visit boasting unique infrastructure as well as picturesque flora and fauna being scattered around the island (and some off it!). Here, we've compiled a short list of the five must visit places you should visit while in Singapore.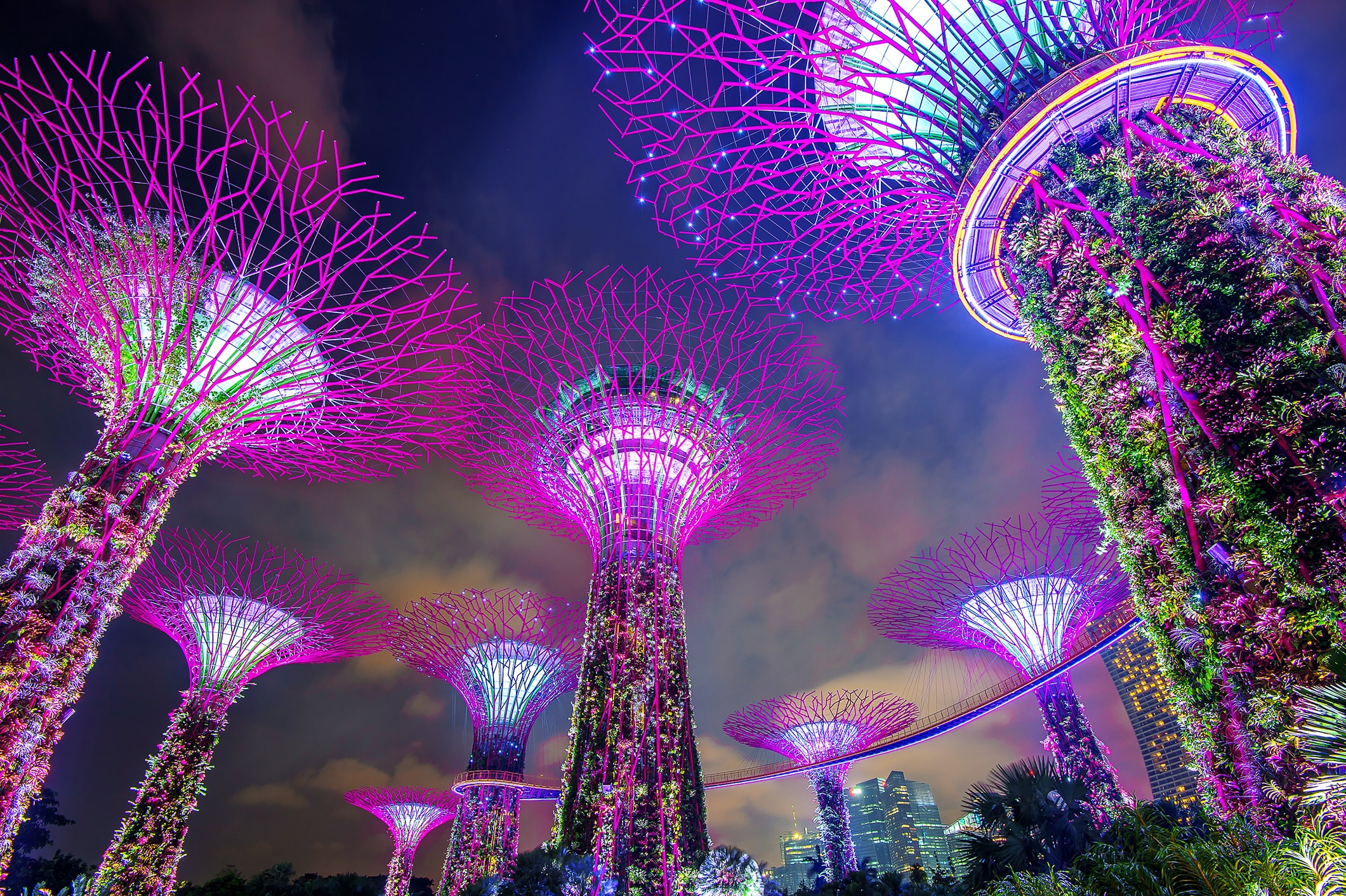 Gardens by the Bay
Singapore took her "Garden City" moniker to new heights in 2012 with the opening of Gardens by the Bay—a leading horticultural destination for locals and visitors looking to appreciate nature's beauty housed in the heart of the city.
Winners of 'Landscape Award' from World Architecture News (2013) and the 'Best Attraction in Asia Pacific' from Travel Weekly (2015), Gardens by the Bay is home to various attractions such as the Flower Dome, Floral Fantasy, Cloud Forest, and Supertree Grove. A visit to Gardens by the Bay will offer you a dream-like spectacle, with this imaginative attraction bound to give you eye popping visuals and a further appreciation for the flora and fauna found in the world we live in.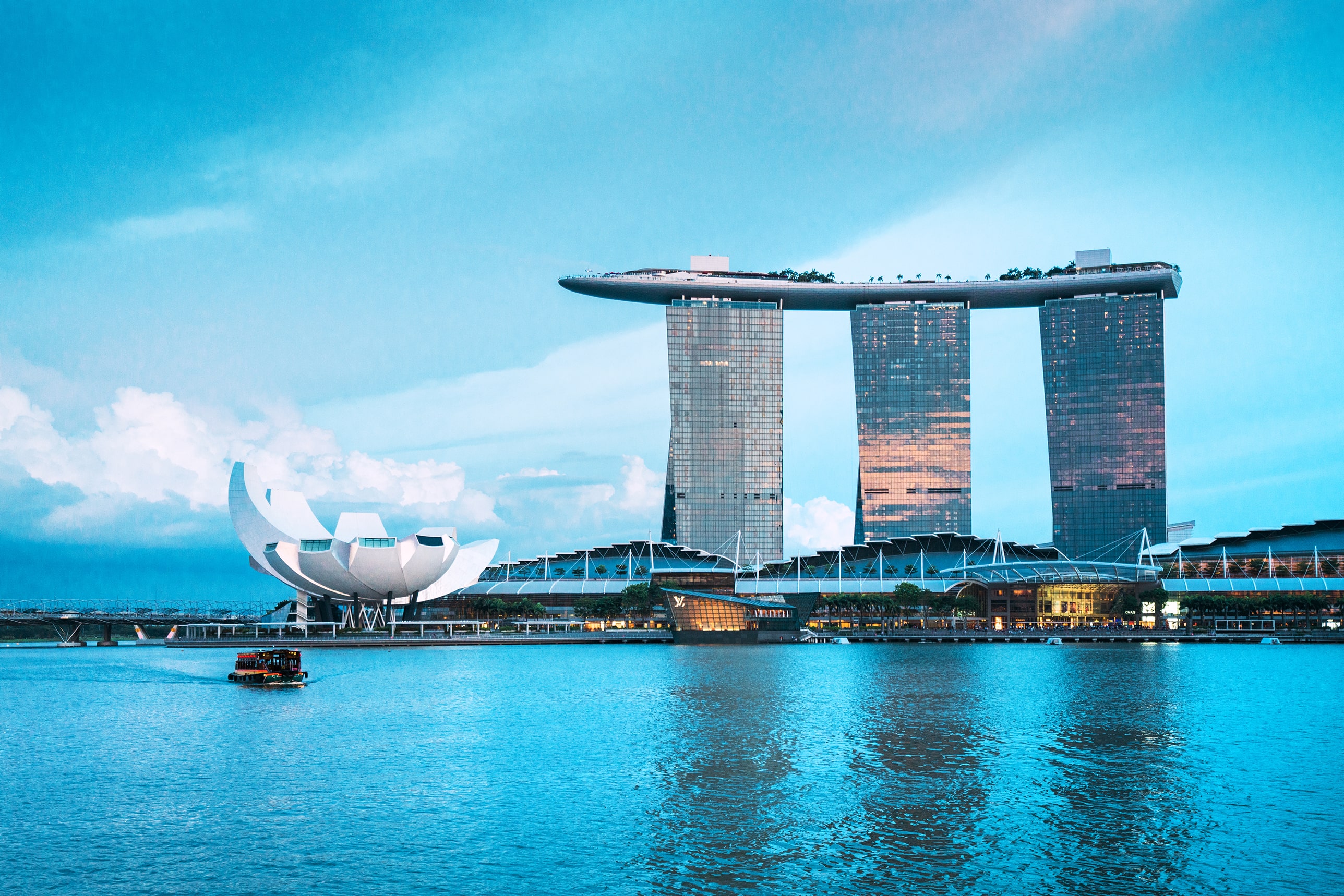 Marina Bay Sands
Located in the heart of the city, Marina Bay Sands dominates the city skyline and is a must visit place in Singapore. This integrated resort takes up the entire Bayfront area and offers an immersive experience. Home to a luxury hotel, boutique shopping, and Michelin Star eating, you'll be spoilt for choice in debating what to do while exploring the vast complex.
Heading up to the Skypark can be on the agenda too, where views from the top of Marina Bay Sands are bound to take your breath away. Its now famous infinity pool provides excellent views of the city's skyline both in the day or night, with a giant observation deck also giving an unobstructed 360-degree view of the city perched 200 metres in the air.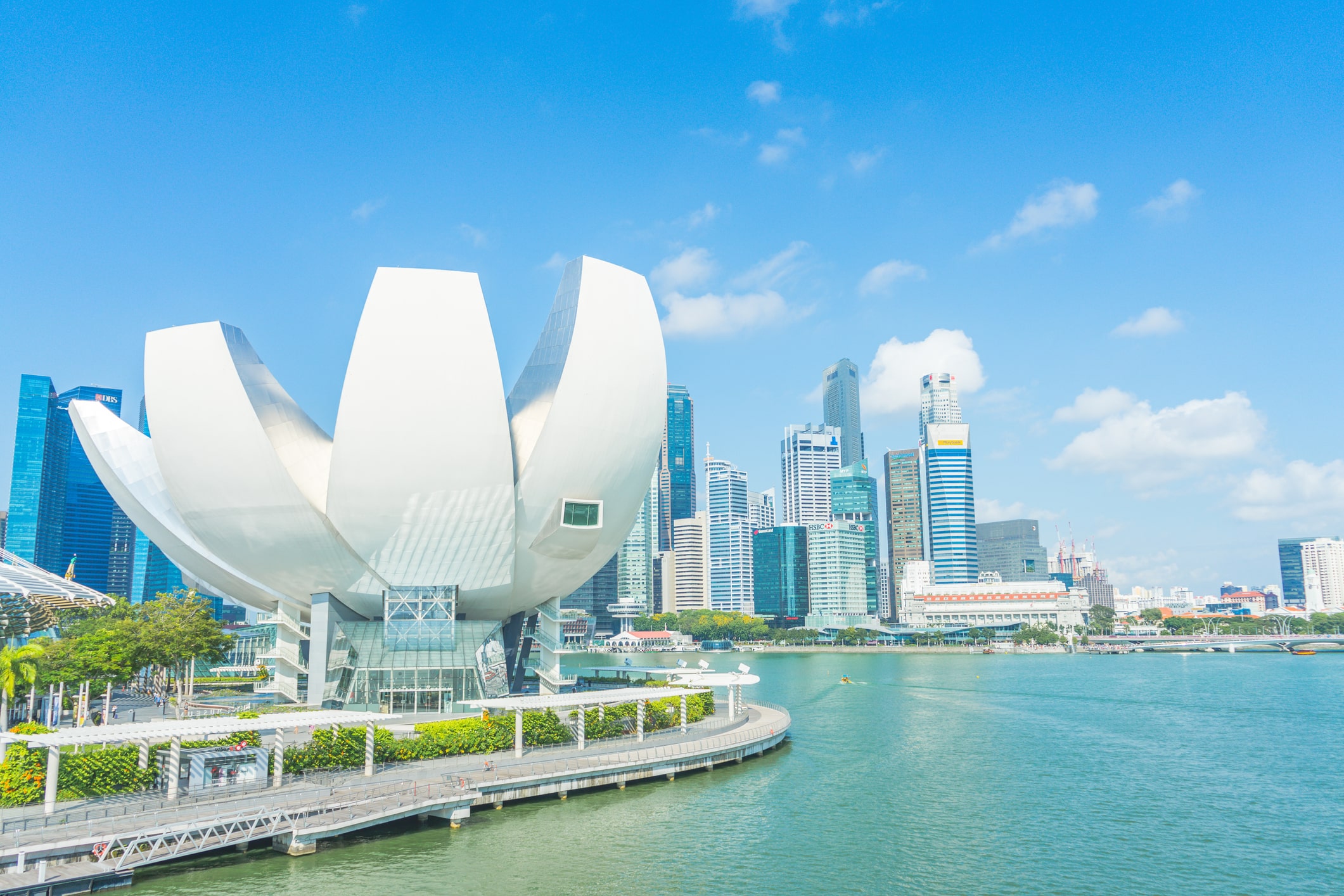 ArtScience Museum
Under the umbrella of Marina Bay Sands, the ArtScience Museum houses renowned exhibitions in a uniquely designed infrastructure. Designed to symbolise Singapore's welcoming hand, the museum has three storeys housing 21 galleries. These galleries feature a multitude of work revolving around science, technology, and knowledge. Additionally, they also feature exhibitions from the Arts and creative fields.
To provide fresh content for visitors, this museum constantly changes its line-up, made of major international touring exhibitions. Some previous exhibitions include "The Deep", "The Nobel Prize: Ideas Changing the World", "DreamWorks Animation: The Exhibition", and "Star Wars Identities: The Exhibition". There is an exhibition for everyone and this modern take on a museum is not one to be missed.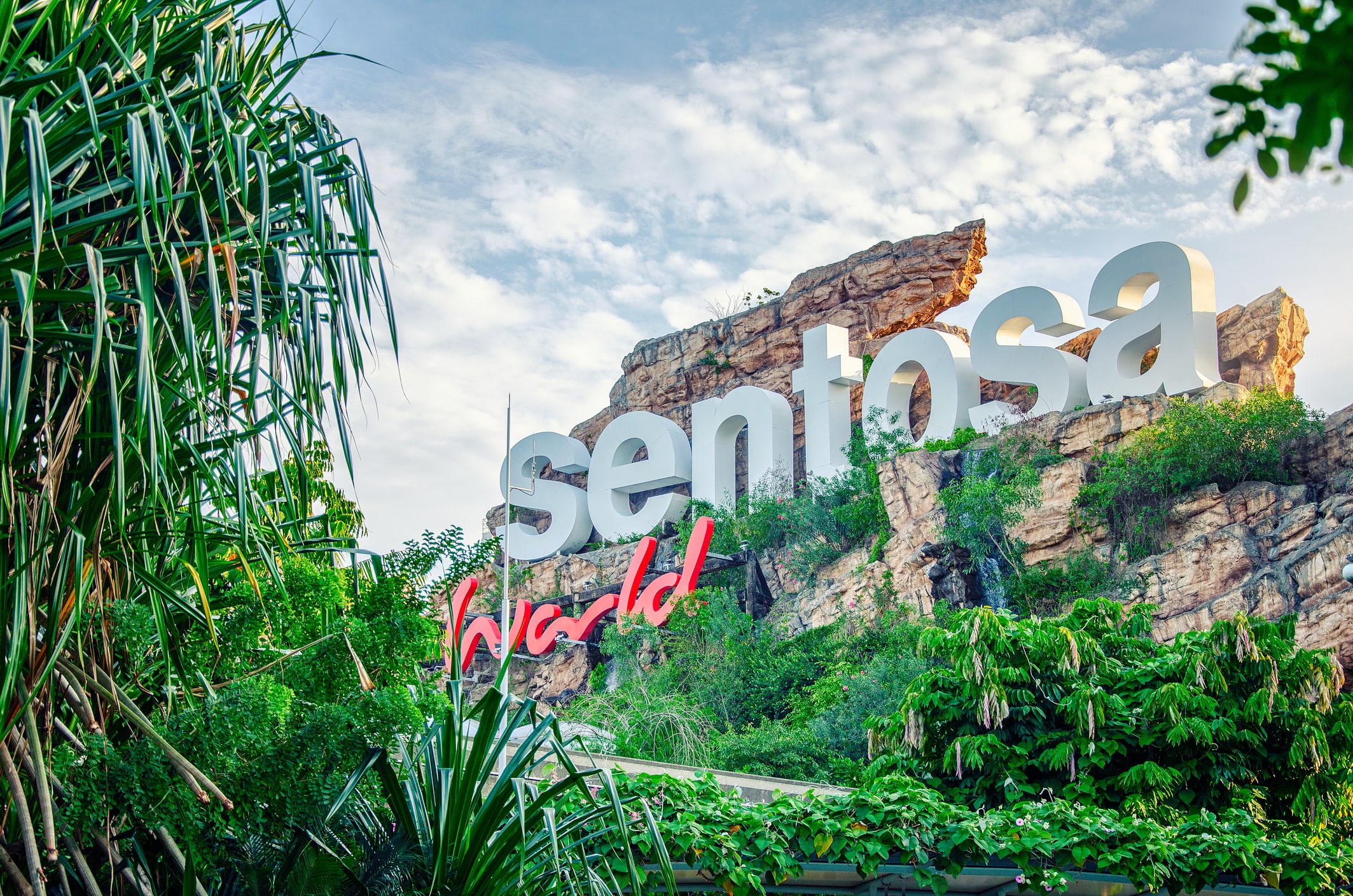 Sentosa Island
An island just off Singapore's southern coast, Sentosa is the city's go-to island resort known for its tropical beaches, hotels, and exciting attractions.
Singapore's tropical weather makes for excellent beach-bum days, with Sentosa's beaches giving the perfect locations for sun-filled enjoyment. Firstly, Siloso Beach is the island's most bustling stretch, which comes with multiple restaurants and attractions. Following, Palawan Beach is home to playgrounds, parks, and lagoons—perfect for family activities. Tanjong Beach rounds off the island's beach selection and is ideal for a peaceful getaway.
Other attractions on the island include the S.E.A Aquarium—one of the largest oceanariums on the planet. Over 100,000 marine animals can be found here, where you can experience up-close encounters with these fascinating ocean-dwelling creatures.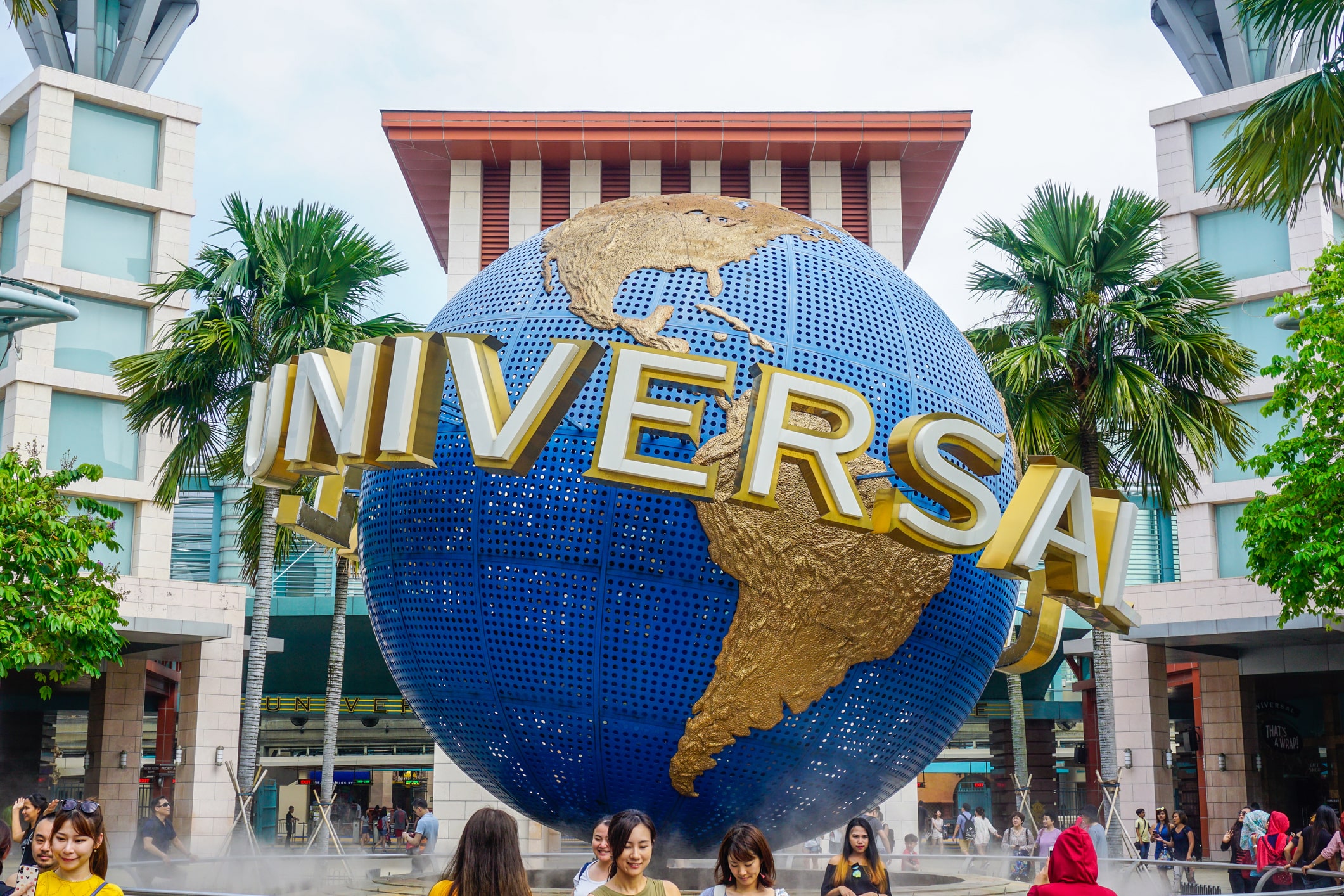 Universal Studios
Despite being located on Sentosa, Universal Studios Singapore deserves its own spot on this list. The birth child of Hollywood and thrill seeking, this theme park features 18-uniquely found movie-themed rides designed exclusively for this park, delivering a different experience from the other four universal parks found worldwide.
All in all, there are 24 rides found in seven distinctly designed zones throughout the park, featuring themes moulded after various movie labels as well as places of movie significance (such as the Hollywood Walk of Fame and New York). Themed restaurants can be found throughout the park, and you'll also be able to experience the park at night with thrilling activities open till 10pm, showing you two sides of this incredible theme park within one action-packed day.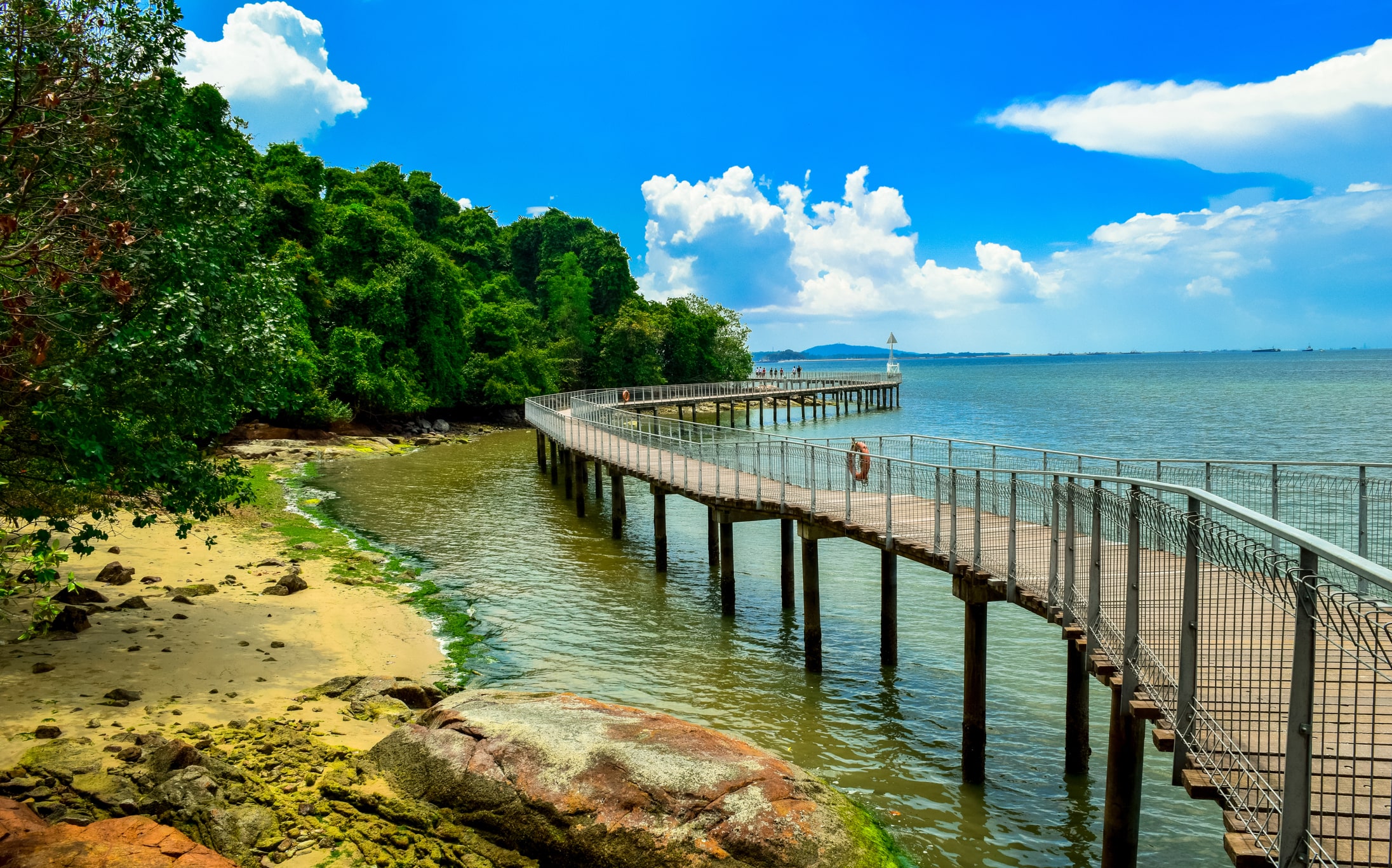 Pulau Ubin
Away from the hustle and bustle of the city, you'll be able to explore the great outdoors at Pulau Ubin, a historical island off Singapore's north-eastern coast. You'll be able to admire historical sites such as old granite quarries, along with coconut rubber plantations, fish farms, and Singapore's sole surviving kampong (traditional village).
This island will also let you explore different habitats either on foot or bicycle, from coastal forests and lagoons to rocky beaches and mangrove swamps. Additionally, Ubin Fruit Orchard can be found on the island, which is home to more than 350 trees heavy with durians, mangroves and breadfruit. Campsites can be found all over the island too, if you plan on staying over on this beautiful island.