Let's be real, travelling isn't exactly cost friendly. Transportation, accommodation, and dining alone can really take some money out of your savings. However, there are attractions that do not come with huge price tags, which still will leave you a satisfied traveller. Here are 10 places to visit in Singapore that are absolutely free.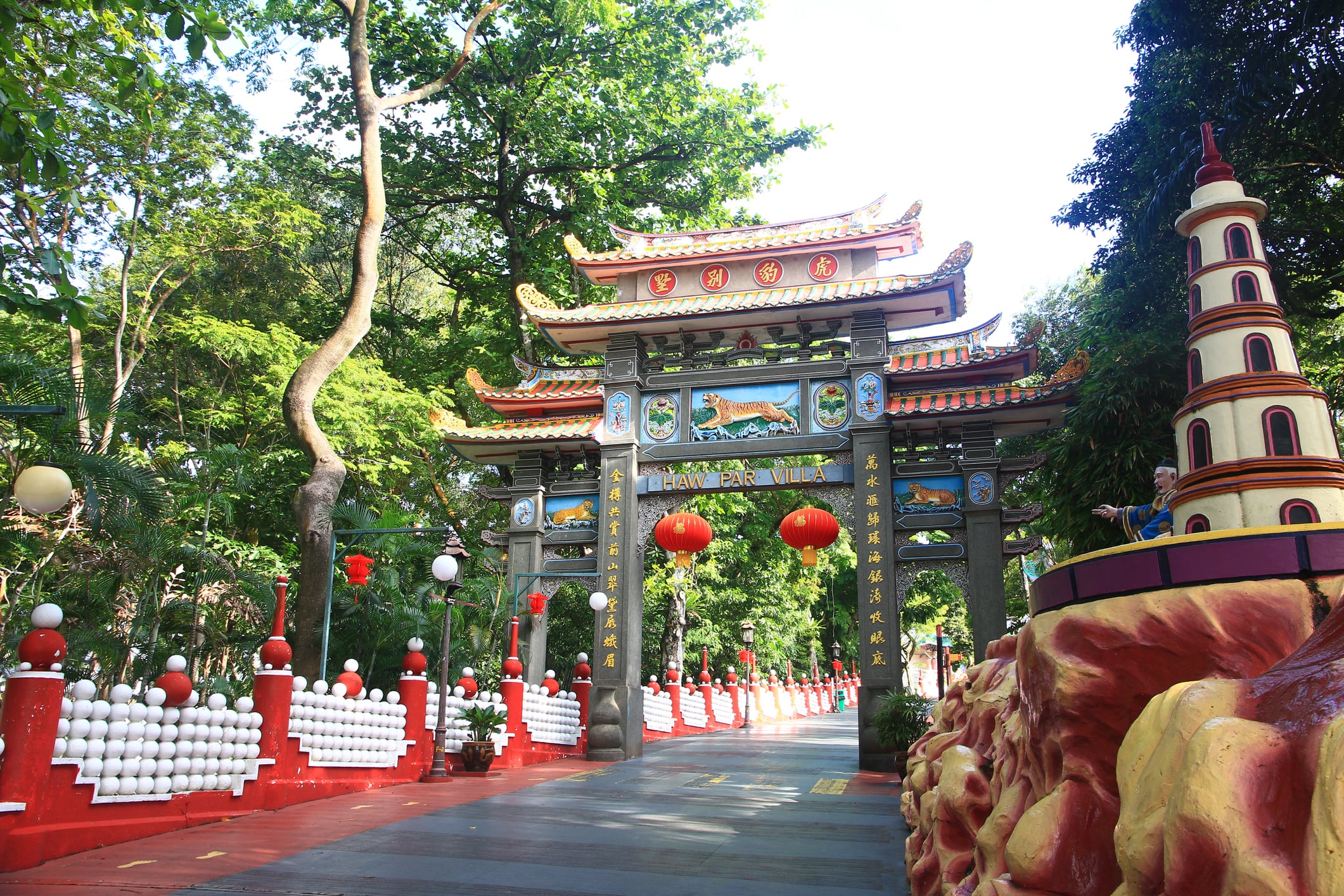 Haw Par Villa
Freshly reopened in 2021, this Asian cultural park is famous for its rich history of Chinese culture and mythology. You'll experience Chinese folklore and myths through an outdoor art gallery of over 1,000 statues and 150 dioramas which depict the stories of fabled Chinese literature such as Journey to The West, Madame White Snake, and the stories of the Eight Immortals.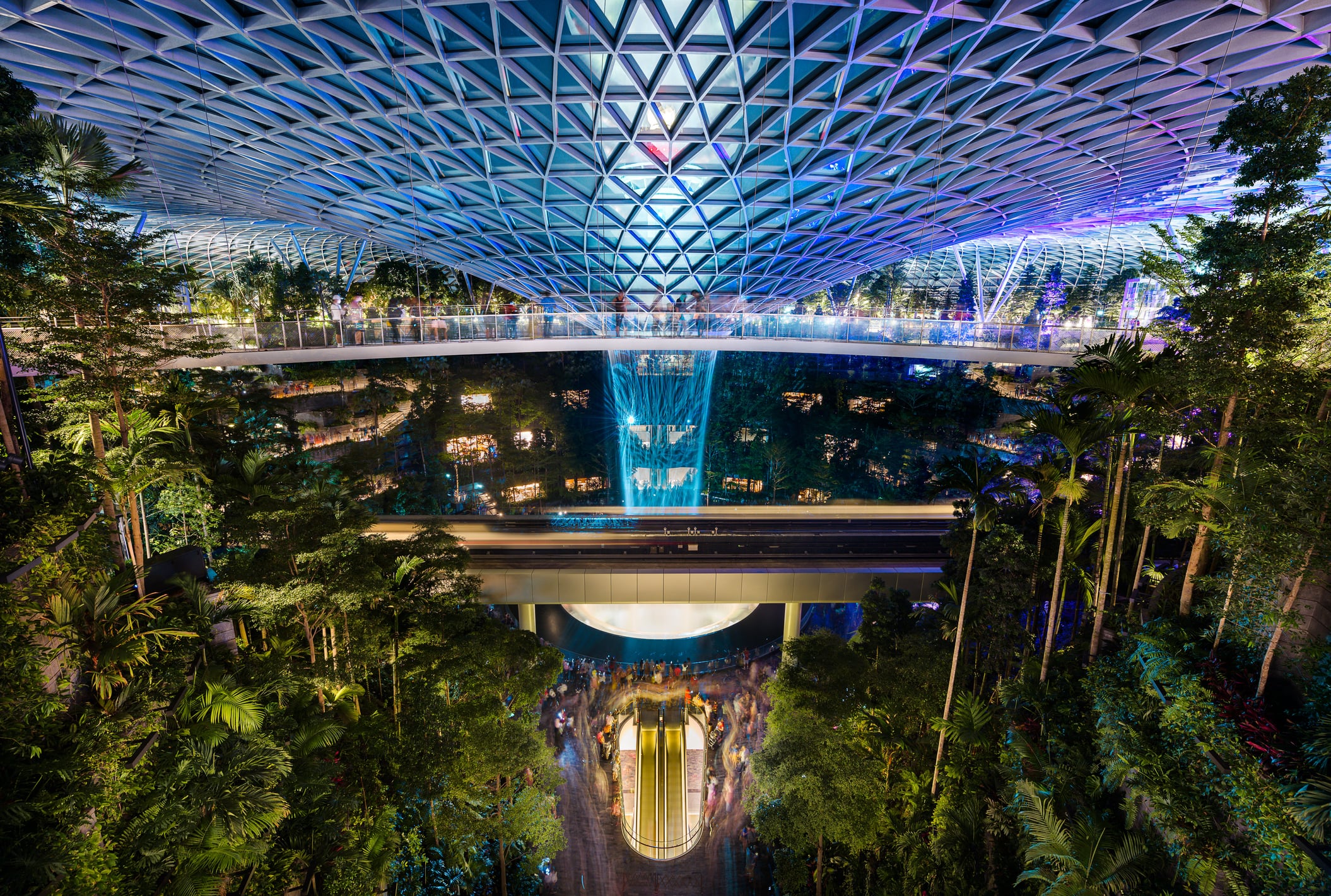 Jewel Changi Airport
Singapore's world class aviation hub got even better in 2019 with the opening of Jewel—a dome-shaped complex home to breath taking attractions fusing nature and remarkable architecture all under one roof. Jewel's poster attraction is none other than the 40-metre-high Rain Vortex which so happens to be the world's largest indoor waterfall, situated among some 2000 trees and a myriad of shopping/food and dining amenities.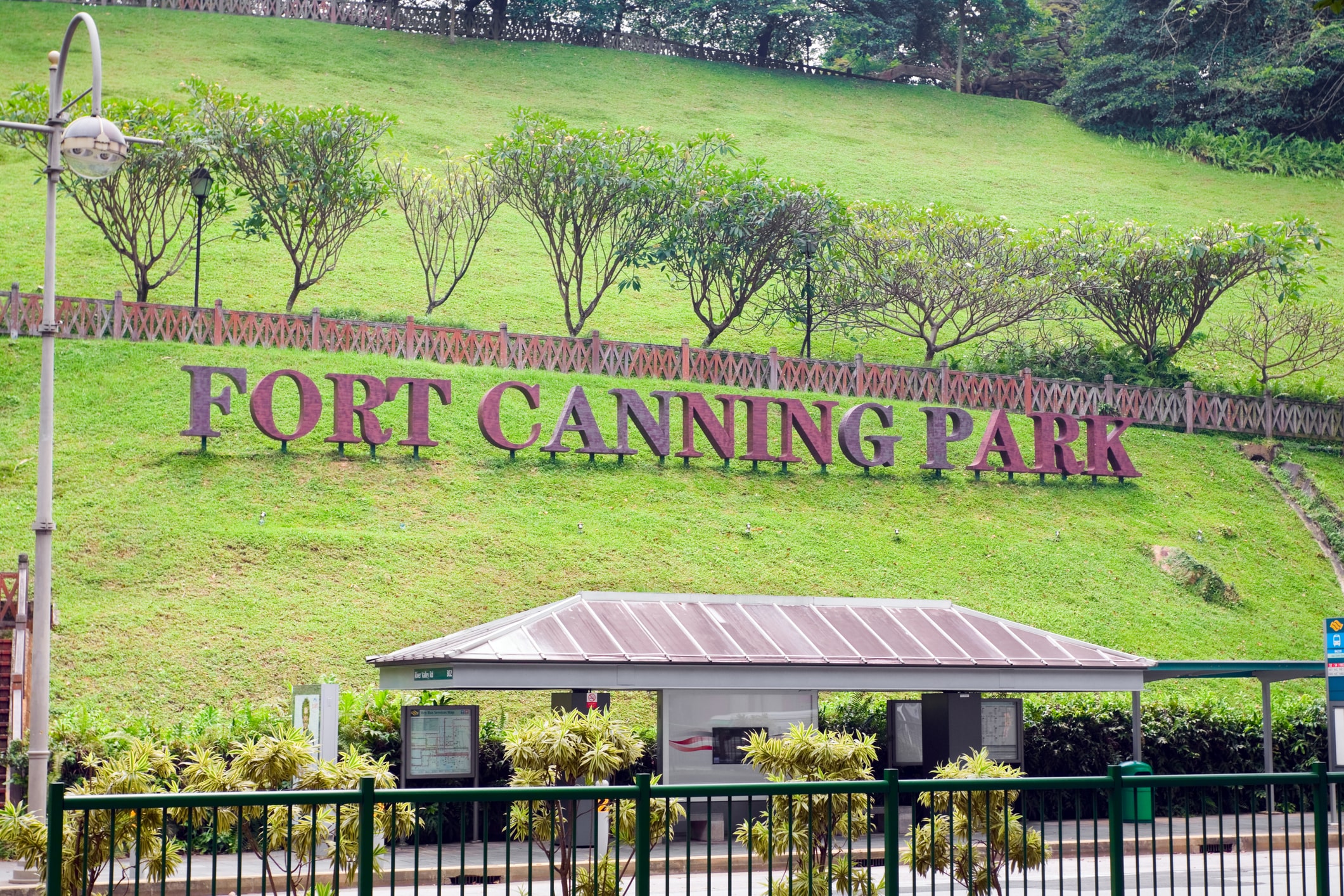 Fort Canning Park
Ancient artefacts meet lush greenness at Fort Canning Park, one of Singapore's historical landmarks. Highlights of the park include the Fort Gate; the remains of a 19th century fortress built by Singapore's colonial masters, the Maritime Corner; which tells Singapore's story dating back to when she was just a trading post, and the Battle Box; an underground military complex used during the events of World War II. You can enjoy the massive lawn of Fort Canning Green as well, surrounded by old gateways and gazebos. The park is perfect for both learning more about Singapore's history and for simply unwinding and enjoying nature in the city.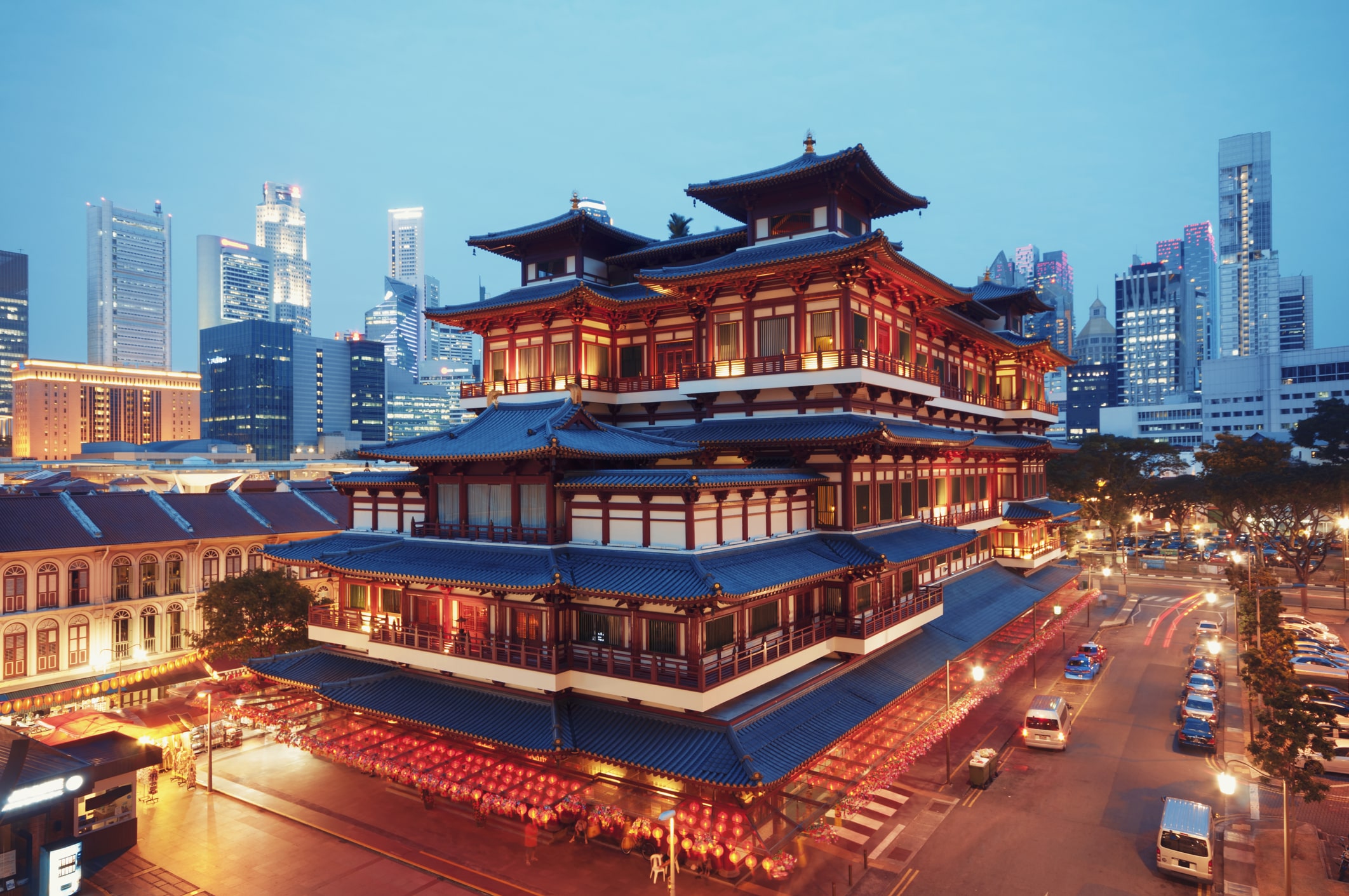 Chinatown
Home to tantalising food, cultural heritage, and fantastic architecture, Chinatown is bound to charm you with its attractions. You can embark on a heritage trail and take in the sights of Singapore's religious diversity at sites such as the Sri Mariamman Temple, Masjid Jamae, and Thian Hock Keng Temple. Food hotspots are littered through the area as well, with local favourites and Michelin Star finds all waiting for you to find them.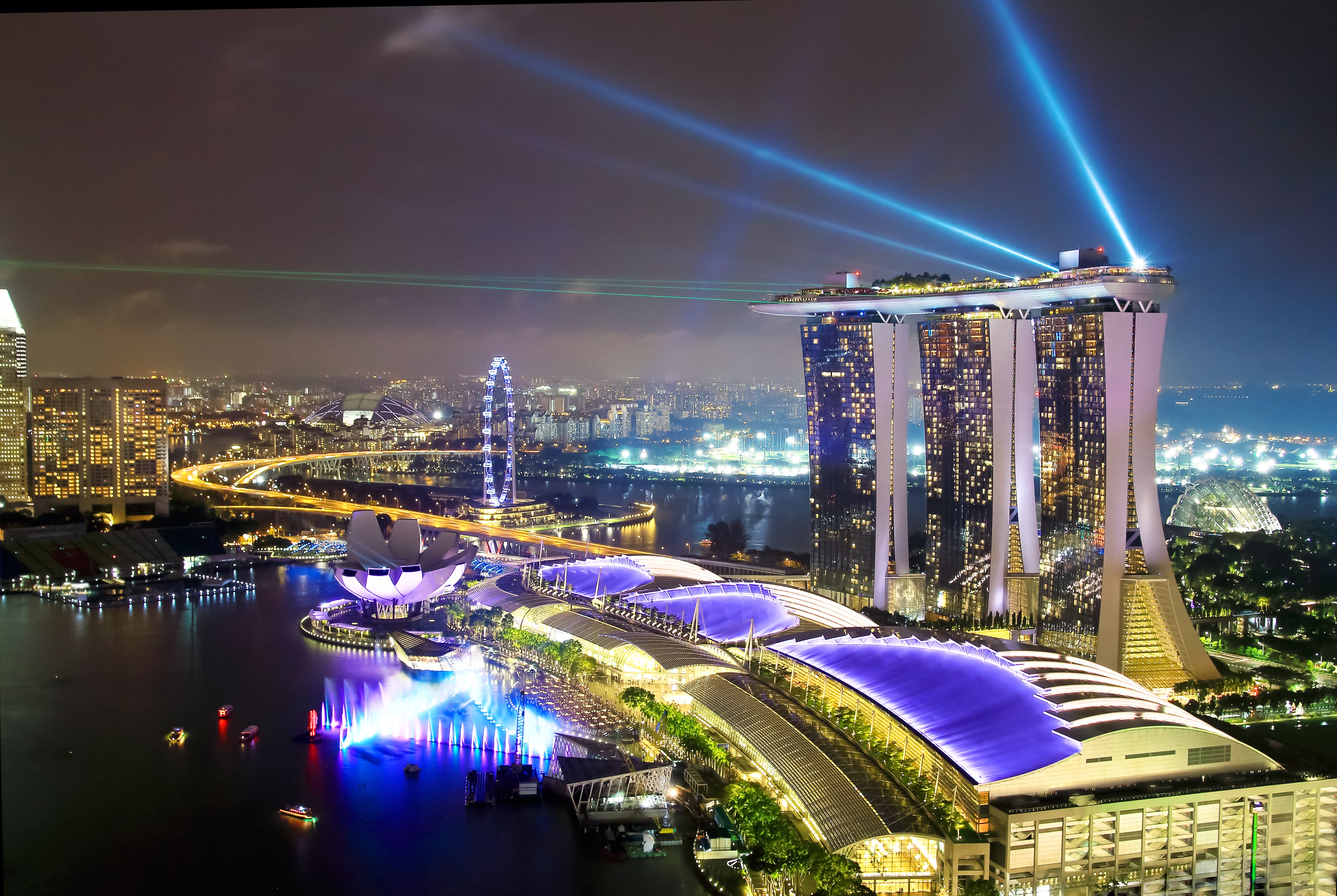 Spectra Light and Water Show
Stop by the event plaza facing Marina Bay to rest and enjoy a fantastic light and water show performed in the heart of Singapore that is bound to leave you in awe. Using the darkened backdrop of Singapore's Central Business District, be treated to a 15-minute performance of laser beams, dancing water streams, and visual projections accompanied by an orchestral soundtrack composed by local producer Kenn C. This stunning display right by the water is split up into four acts every Friday-Sunday and enhances this already beautiful waterfront to something even more magical.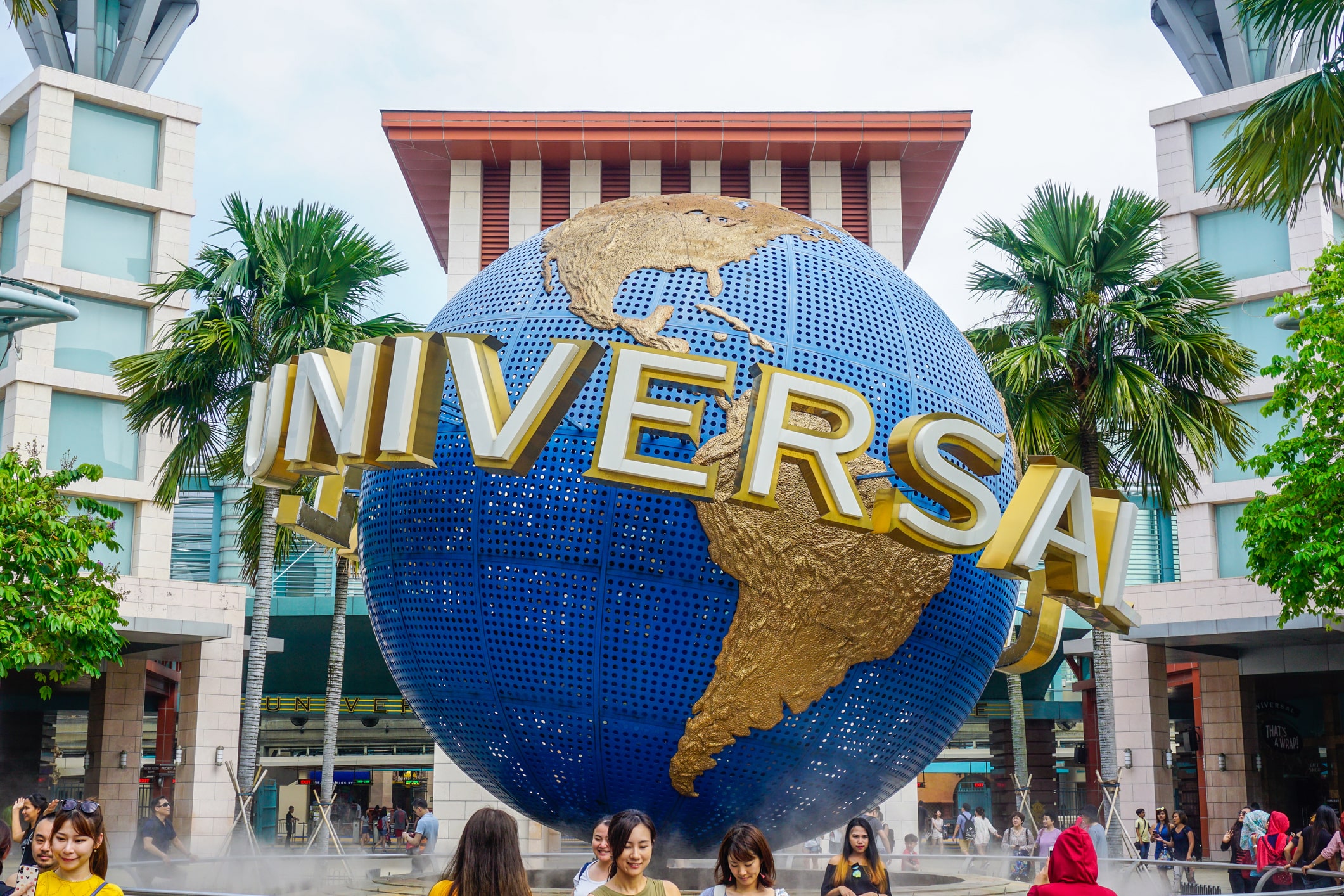 Spectra Light and Water Show
Despite being located on Sentosa, Universal Studios Singapore deserves its own spot on this list. The birth child of Hollywood and thrill seeking, this theme park features 18-uniquely found movie-themed rides designed exclusively for this park, delivering a different experience from the other four universal parks found worldwide.
All in all, there are 24 rides found in seven distinctly designed zones throughout the park, featuring themes moulded after various movie labels as well as places of movie significance (such as the Hollywood Walk of Fame and New York). Themed restaurants can be found throughout the park, and you'll also be able to experience the park at night with thrilling activities open till 10pm, showing you two sides of this incredible theme park within one action-packed day.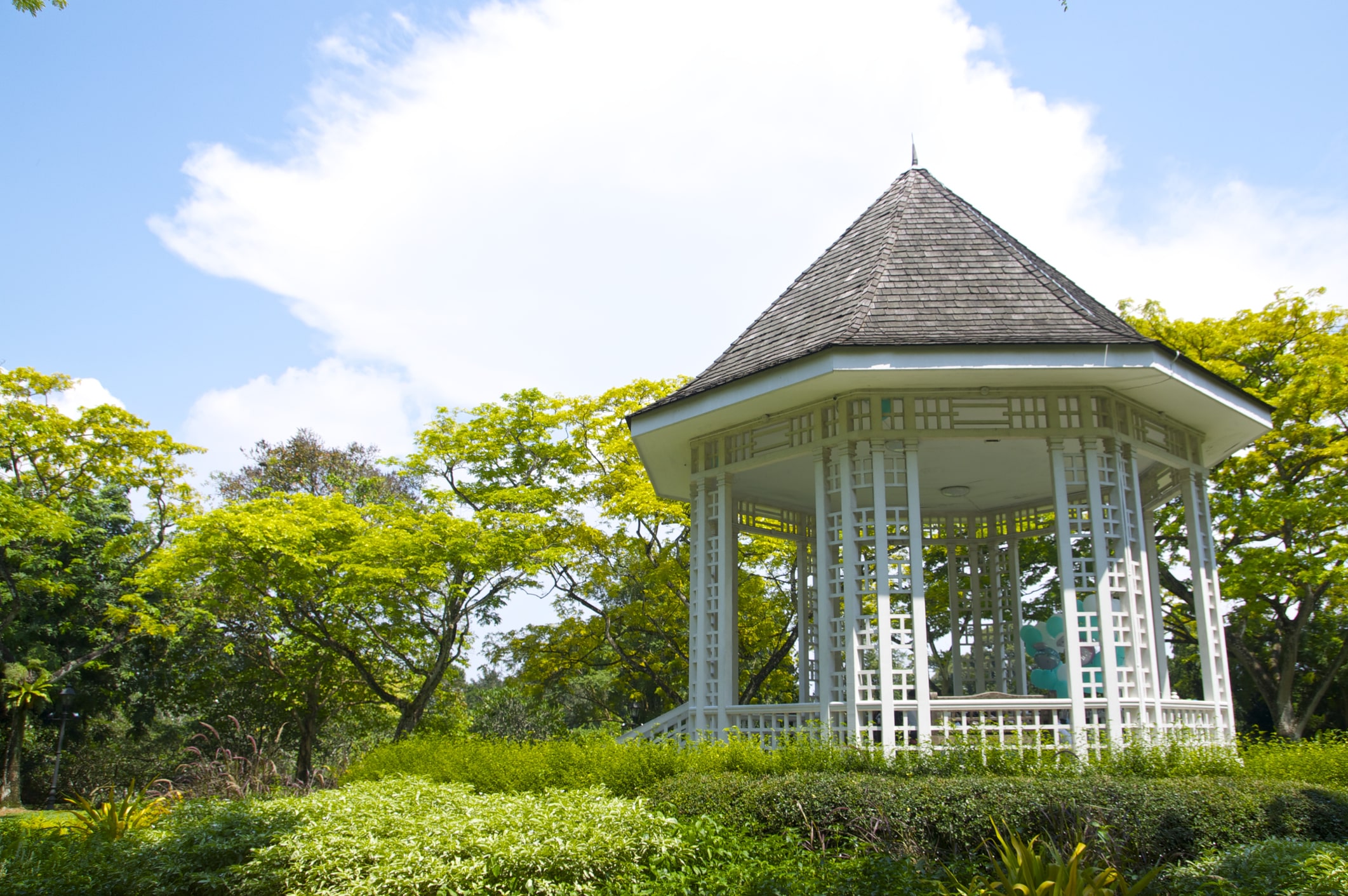 Singapore Botanic Gardens
Featuring sprawling greenery perfect from escaping the city, Singapore Botanic Garden is the perfect location to jog, picnic, lounge, and admire nature. In addition to being a UNESCO Heritage Site, the garden is also home to leading botanical and horticultural research. Highlights of the park include The National Orchid Garden; home to the world's largest orchid display, with over a staggering 60,000 plants and orchid plants.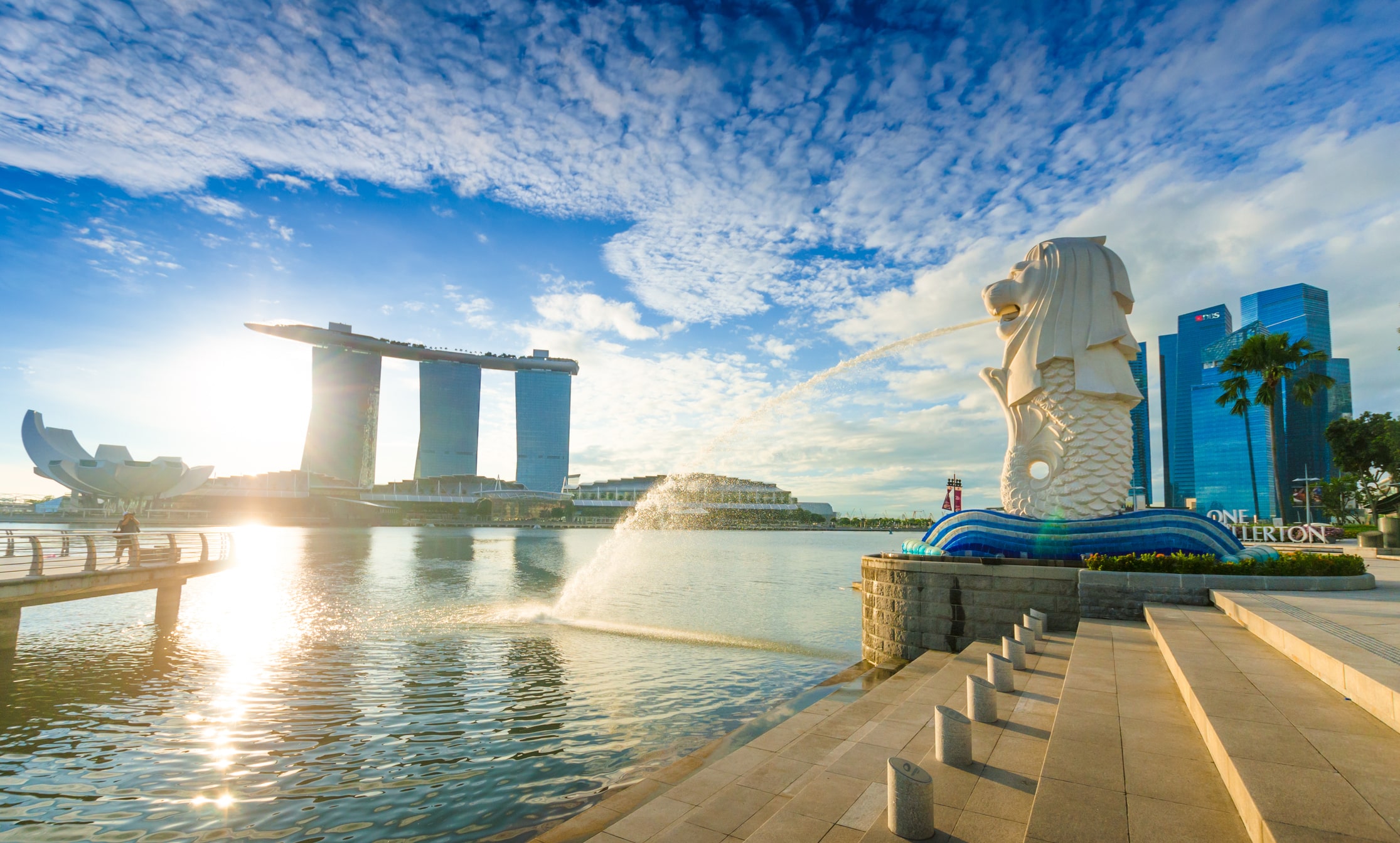 Merlion Park
Standing at 8.6 metres and weighing in at 70 tonnes, the Merlion is a national icon which turned 50 just this year. Located at the Merlion Park, this iconic structure is a sight to behold and will grant you a better understanding of why it is so closely associated with anything Singapore and is the perfect place for picture opportunities that'll scream Singapore.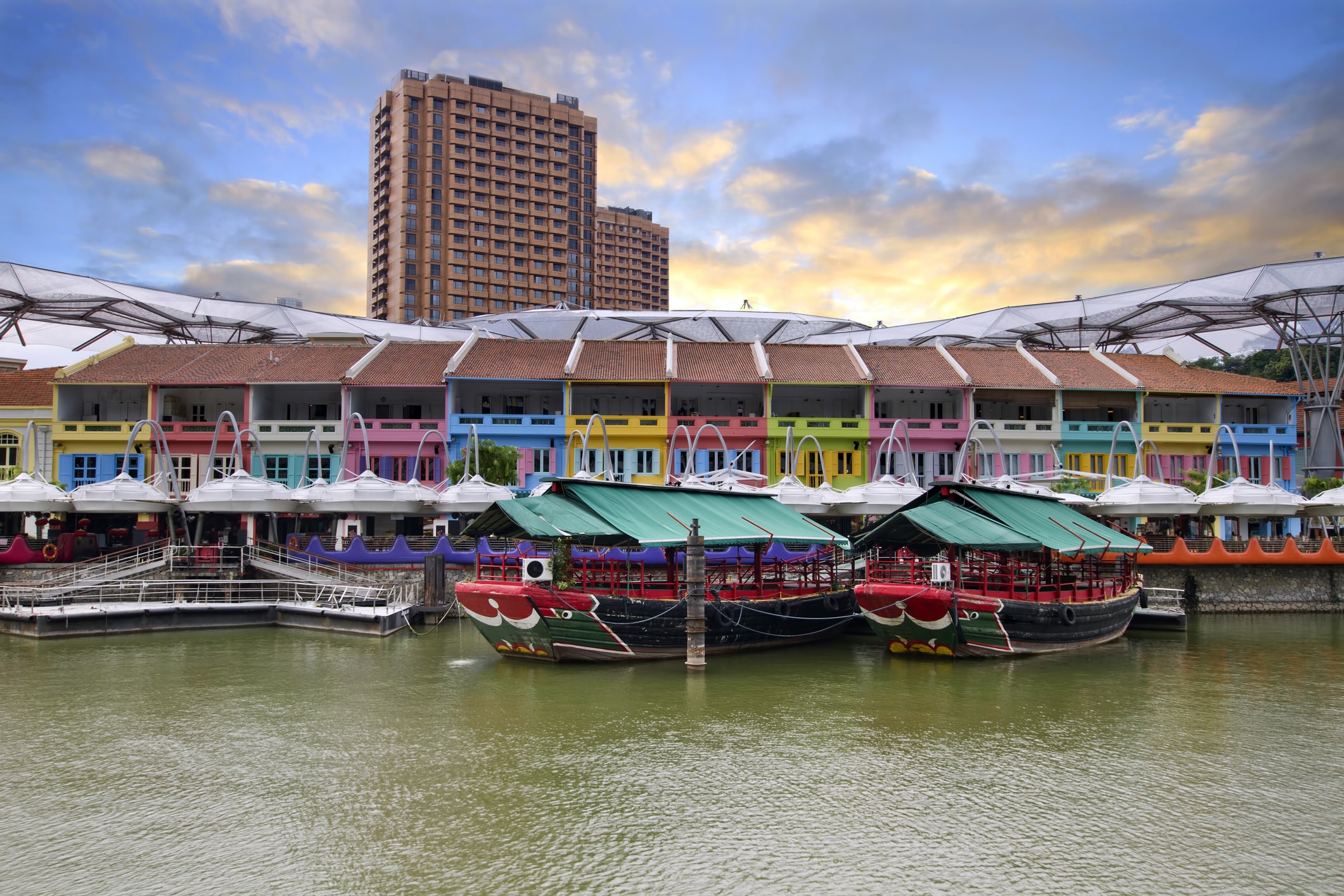 Clarke Quay
Primarily a nightspot, Clarke Quay is located along the Singapore River and is home to iconic dance clubs, rooftop bars, and live music venues. If you're looking to enjoy some drinks and take in the nightlife of this city, look no further than visiting Clarke Quay, where you'll be spoilt for choice about food, drinks, and of course entertainment.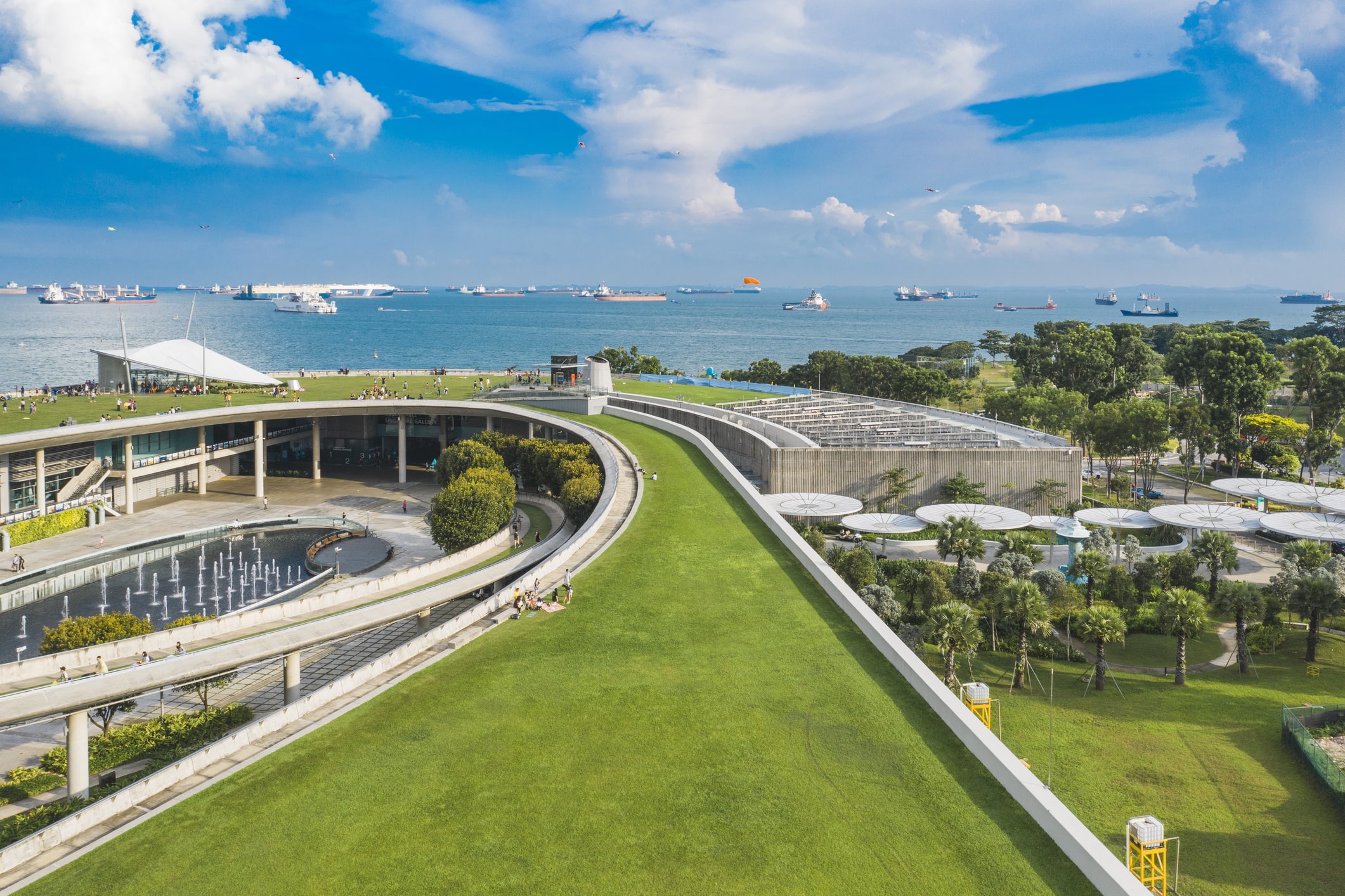 Marina Barrage
A hotspot for fun in the sun, the Marina Barrage brings everything to the table. Situated across the 350-metre-wide Marina Channel, the Marina Barrage boasts calm waters great for kayaking and dragon boating. Land activities can also be enjoyed on the barrage's rooftop, with a huge green space available for sports, picnics, leisure, and kite flying.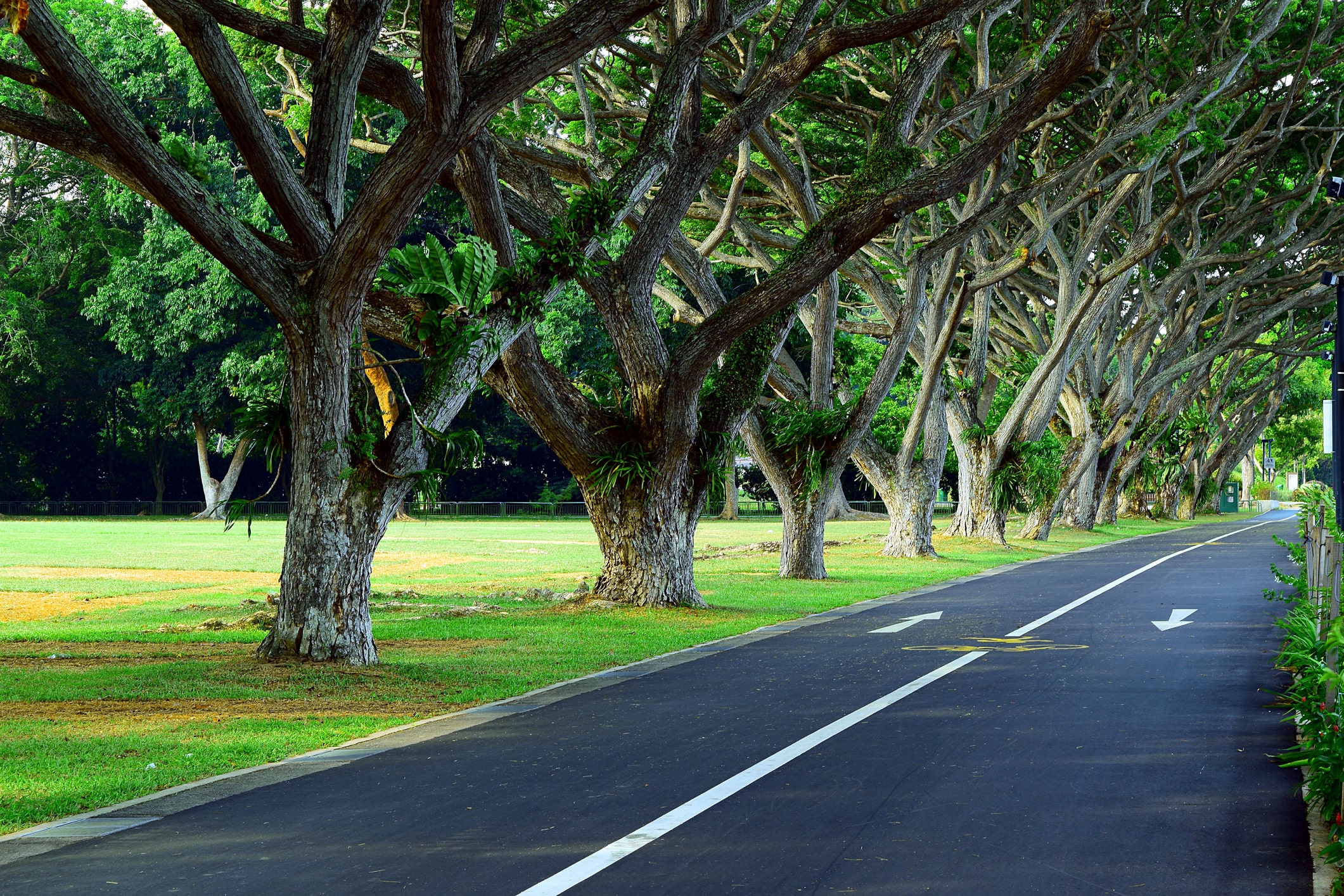 East Coast Park
With 15 kilometres of beach, East Coast Park is popular for both tourists and locals alike for a variety of reasons. The park is perfect for sporting attractions, yet it boasts the perfect place to enjoy the sun and sea breeze, in conjunction with fantastic dining attractions. Truly a melting pot of activities, this hub along the east of Singapore is not to be missed.