Choosing accommodation for your Singaporean getaway can be a difficult task, with the garden city being home to over 400 hotels. Hotel options are aplenty, from skyscraping architectural marvels to cosy heritage-inspired apartments giving you options for your consideration. Instead of fretting over the abundance of choices, why not narrow your search down to having a unique hotel experience throughout your Singaporean stay? Here, we've sifted through the vast number of establishments at your disposal to find three unique hotels for a different and memorable lodging experience during your trip.

The Warehouse Hotel
Located along the Singapore River, this five-star hotel offers a unique blend of classical charm with current comforts. Originally built back in 1895 as part of the Straits of Malacca trade route in the territory of secret societies and distilleries, this trio of warehouses were restored in 2017 and have transformed into a sophisticated industrial-themed heritage hotel.
This 37-room hotel focuses on heritage as well as local culture - showcasing specifically designed furniture and cuisine inspired by local flavours. While not offering highrise skylights found at other hotels, this classy establishment has views across the Singapore River from high-ceiling rooms with a muted brown interior, littered with historic conservation details from the unique accommodation of a warehouse.
What's more, classic local dishes with a twist are available at the hotel's restaurant, with craft cocktails also available at the lobby's bar for a late night drink. Curated partnerships with joints along Robertson Quay are also lined up for guests to enjoy. Finally, a rooftop glass infinity pool boasting pink tiles similar to old-school Singaporean coffee shops act as another heritage statement, and the cherry on top of your warehouse layover.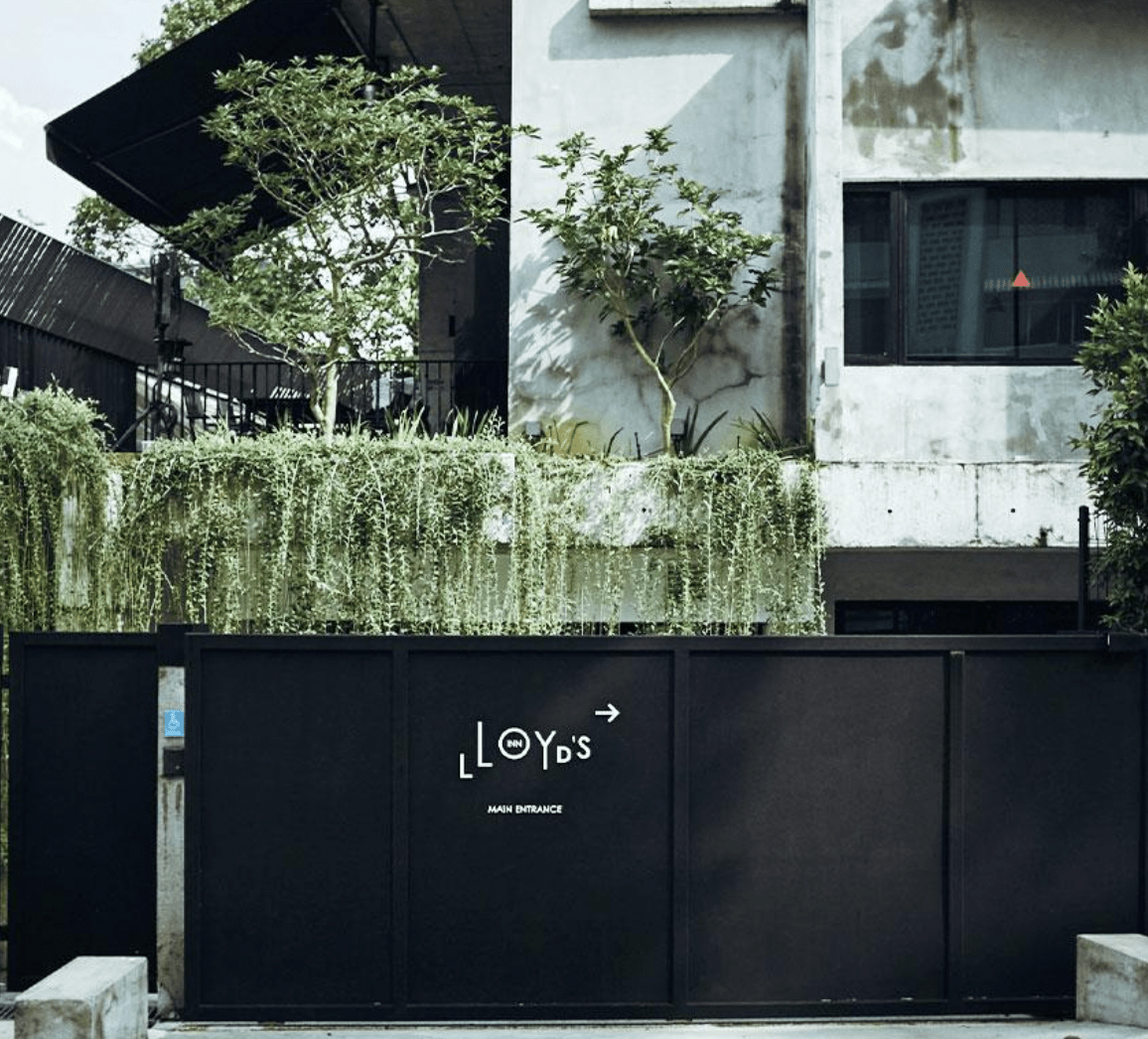 Lloyd's Inn
This sleek and minimalist hotel offers an unconventional design perfect for photo opportunities, all a stone's throw away from the heart of Singapore's city centre. Despite its central location, Lloyd's Inn will give you a sense of zen with its abundant foliage and quiet residential locale. The hotel's interior comes in muted pallets with minimalist decor, beautifully contrasting its vast green foliage which emits a sense of calm.
Lloyd's Inn offers 34 rooms with eight different room types for your choosing. Industrial chic white concrete walls and an ornament-free design add to the zen-factor rooms offer, with its clean aesthetics and abundant sunlight further enhanced by the hotel's seamless blend with foliage giving you the opportunity to reset and enjoy. Additionally, you can opt for the swish upgrade to add private patios and free-standing baths to your rooms.
Despite not having the traditional swimming pool and restaurant, you can join fellow guests at the outdoor pantry for a complimentary breakfast (in the form of vouchers redeemed at a nearby cafe, Artisan Boulangerie Co.), where you'll enjoy freshly baked artisanal pastries served with aromatically roasted coffee. A beautiful outdoor wading pool, rooftop terrace, and a tranquil garden cap off the hotel's must sees, giving you ample photo opportunities amid the much needed zen you'd experience at this uniquely designed hotel.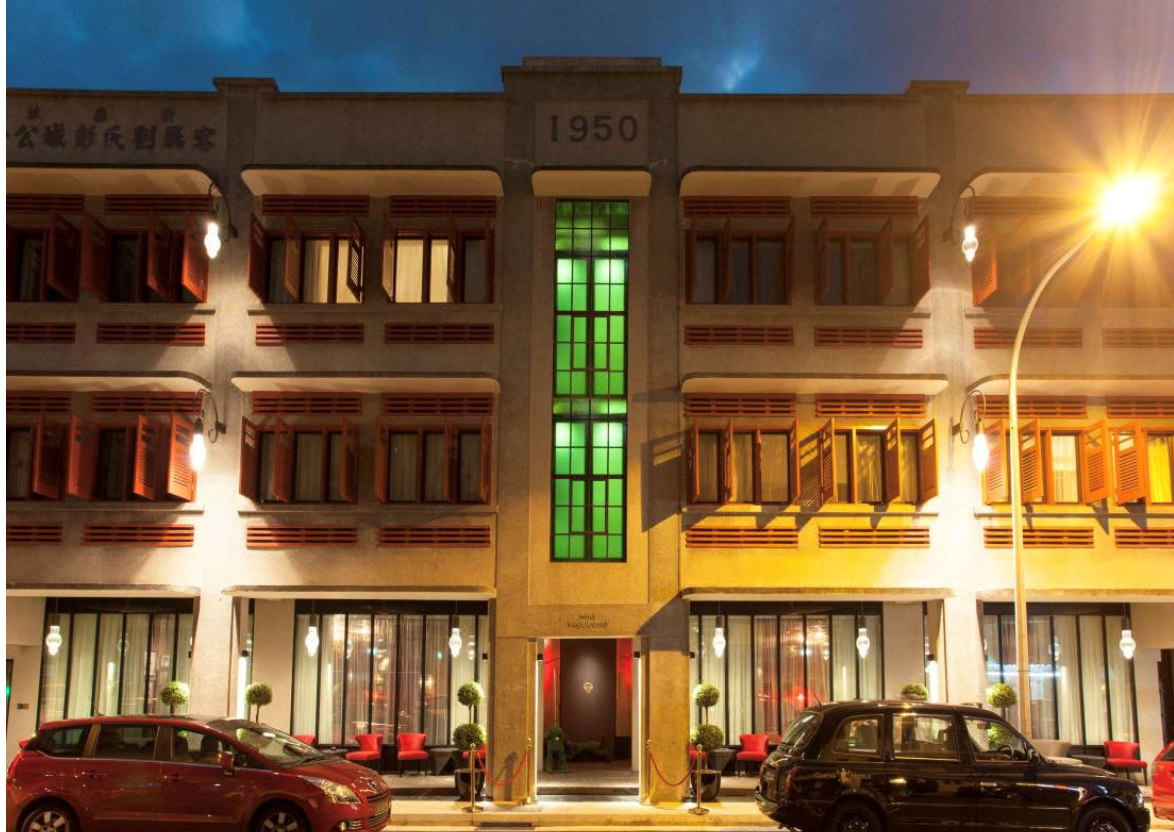 The Vagabond Club
Found just off the city centre, two words describe The Vagabond Club: Boutique Luxury. Housed in an art-decoration heritage building, this Parisian-inspired hotel is full of vibrant modern floral designs accompanied with French touches.
All of the hotel's 41 rooms boast luxury with a Parisian-chic design, utilising a mesmerising mix of colour and texture with plush fabrics used against dark woods, beautiful Italian marble, and glass mosaic bathrooms.
Communal spaces are decked in velvet and various pieces of art, with complementary art tours being available for your viewing pleasure. The Vagabond Club is also home to the Whiskey Library & Jazz Club, where it offers a vast collection more than a thousand bottles of whiskies, entertains with curated jazz stories, live musical showcases, theatre sessions, and even independent film premiers - giving you that extra sense of luxury.
The hotel also houses a modern Chinese restaurant called the Yellow Pot that'll fire up your taste buds, where you can dine on delicious dishes in luxury and style. To top it all off, you'll be invited to explore the hotel's Artist-in-Residence programme, where you can mingle with some of the world's best creative minds.