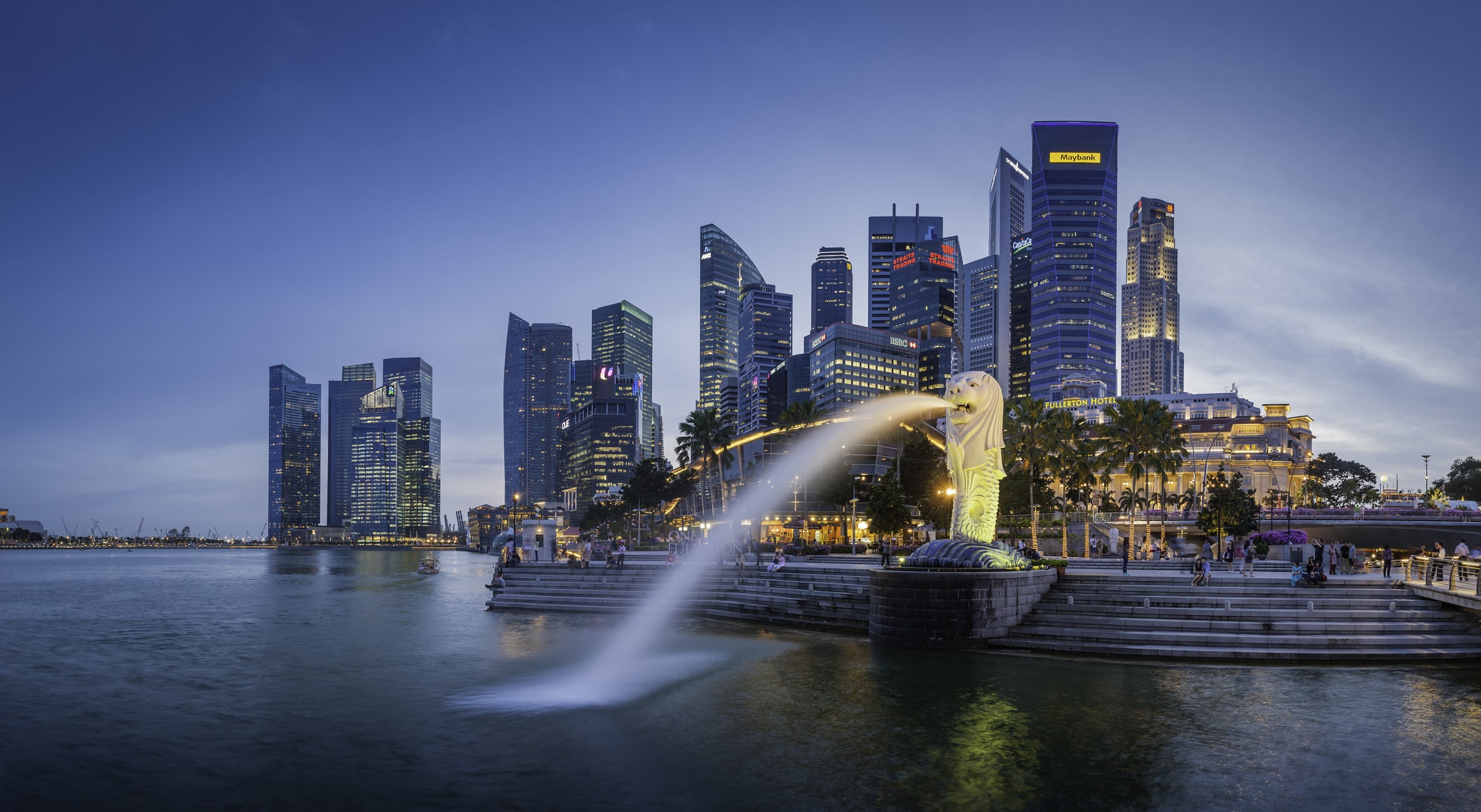 Despite being ranked the second smallest Asian country behind the Maldives, Singapore is world-renowned for its infrastructure, world-class amenities, and tourist attractions. This tiny island might not boast the vast landscape of other tourist destinations, but it possesses one of the most meticulously planned cities in the world.

The result of this planning? A seamlessly interconnected city-state full of attractions; all easily accessible with a combination of public transport and short distances on foot. With a planned itinerary for your trip to Singapore, travelling between attractions in Singapore will be a breeze. Here's an example of a day's worth of activities that won't even cost you $3 in travel fees:

Upon stepping foot in Singapore, Jewel Changi Airport will be the first attraction for your social media feed. Housing the world's largest indoor waterfall, this hub is a testament to an intricate blend of nature, retail, and infrastructure. Despite being situated on the far eastern side of the island, travelling out into the city is easy with the airport's Mass Rapid Transit (MRT) station a short walk away from Jewel.

As part of the MRT's East-West Line, this line brings travellers across the length of the city and connecting a myriad of attractions along the way. Reaching the city centre is just a simple train ride away. Costing a mere $1.88, the journey from Changi Airport to City Hall is not only affordable, but efficient.

National Gallery Singapore is a short 5-minute walk from City Hall Station, home to over 8,000 pieces of art from Singapore's National Collection. Other pieces include work form local artists, as well as top artists from both Southeast Asia and the world.

Close by, the Esplanade is just 9-minutes away from the station. Iconic to tourism in Singapore, the durian-shaped theatre hall is home to ever-changing visual displays and is home to programmes such as dance, music, theatre, and high-profile events of art.

From the Esplanade, the Merlion is a short 5-minuite walk away. Perched along the waterfront, this mythical Singaporean icon offers a scenic spot and backdrop for photo opportunities boasting that you've visited the Lion City. This spot is close to the Central Business District (CBD) and is just opposite the Marina Bay area.

A leisurely stroll along the waterfront while taking in the views of central Singapore will bring you to Bayfront, home to Marina Bay Sands—another iconic Singaporean attraction. This architectural marvel houses an integrated resort that takes up the entire Bayfront area and offers an immersive experience. Home to a luxury hotel, boutique shopping, and Michelin Star eating, you'll be spoilt for choice in debating what to do while exploring the vast complex.

Located at the event plaza facing Marina Bay, a the Spectra Light and Water Show is a free, fantastic light and water show performed just a stone's throw away from the Sands. Using the darkened backdrop of the CBD you'll be treated to a 15 minute performance of laser beams, dancing water streams, and visual projections accompanied by an orchestral soundtrack composed by local producer Kenn C.

To round off your day at the bay, you could take a 10-minute walk to Gardens by the Bay to experience various attractions such as the Flower Dome, Floral Fantasy, Cloud Forest, and Supertree Grove. A visit to there will offer you a dream-like spectacle, with this imaginative attraction bound to give you eye popping visuals and a further appreciation for the flora and fauna found in the world we live in, perfectly encapsulating your trip to Singapore's Bayfront Area.

After a long day of exploring Singapore's central areas, a ride from Bayfront to Chinatown will help you refuel at an affordable cost. Home to fantastic food and attractions, the ride will only cost you $0.95, and Chinatown is littered with food hotspots filled with local favourites and Michelin Star finds that will satisfy you after a long day of visiting the various attractions.

With the proper planning, this trip will only cost you $2.89 in travel fares, proving that you don't need much to travel around Singapore and visit the attractions on hand. Being so small and interconnected has its benefits, allowing the ease of travel both by public transport and simply walking on foot. For your travels, The Singapore Travel Pass will not only cover the travel aspect of the trip by offering a travel card ($3 stored value), but also gives an ample amount of data (100gb, 4G connection) for all your social media and mapping needs around the concrete jungle, as well as cover your insurance needs; allowing you to travel worry free and enjoy what Singapore has to offer.