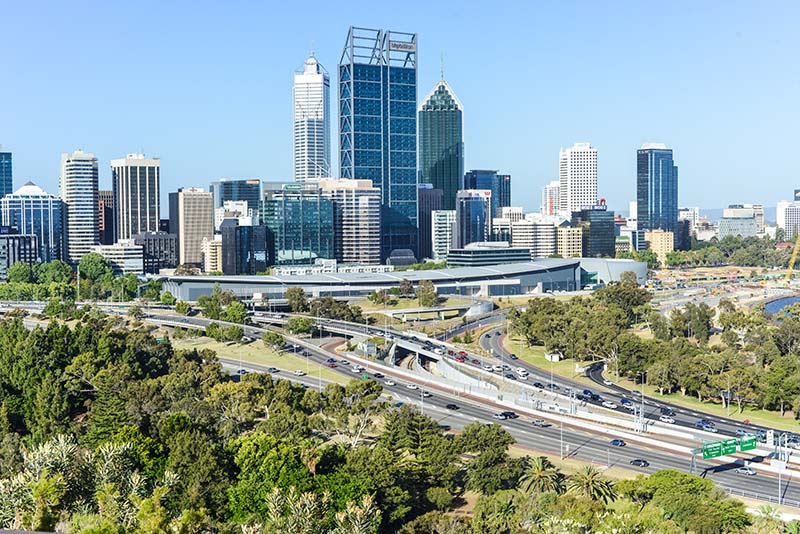 Australia is the quintessential holiday destination for visitors from Singapore, home to bustling cities, stunning natural landscapes and great food.
Thanks to budget airlines, it is now cheaper than ever to visit Perth, a mere 5-hour flight away. Here's how you and your family can enjoy a 5-day-4-night trip to Perth to the fullest.
Day 1

Ride roller coasters at Adventure World
Families with kids in tow will want to visit Perth's biggest theme park, Adventure World (351 Progress Dr, Bibra Lake WA 6163, Tel: +61 8 9417 9666). Scream your lungs out on some of the world's most terrifying roller coasters, including the intimidatingly named Abyss and Kraken. For younger kids and the faint of heart, there are some tamer rides, too.
Getting there: Take the Mandurah Train Line to Cockburn Station, then take Bus 520, which will drop you off directly at Adventure World.
Take a walk at Kings Park
There are few inner-city parks in the world as lovely as Kings Park, which offers jaw-dropping views of two rivers. Visitors can choose between a multitude of walking trails and gorgeously landscaped gardens.
The park also serves as the city's botanical gardens, with hundreds of native plant types and more than 80 species of birds, and is a particularly lovely sight in spring when the flowers are in bloom.
The park also contains a memorial to the victims of the Bali bombings, as well as the State War Memorial, erected to those who served in the World Wars. Kids will relish the chance to run around in the wide open spaces, play at the sumptuous playground and climb the Space Net.

Getting there: The park can be reached on foot via Mount Street or Malcolm Street in the city center. Otherwise, there is a free bus, the Blue Cat, which picks passengers up at the western end of the city center and drops them off at the park.
Have a cuppa on Fremantle's Cappuccino Strip

Australian-style brews continue to captivate Singapore coffee fans, who can tell their flat whites from their long blacks. There is no better place to enjoy an artisanal brew than Fremantle's Cappuccino Strip, which has become home to a cluster of cafes with inviting alfresco areas.
Getting there: Take a train from Perth to Fremantle and walk along Market Street. You will see the Cappuccino Strip once Market Street turns into South Terrace, about a 6-minute walk from the station.
Day 2
Enjoy a mouth-watering apple strudel at Corica Pastries
Corica Pastries (106 Aberdeen St, Northbridge WA 6003, Tel:  +61 8 9328 8196) is one of Perth's favorite pastry shops and has gained a reputation for producing incredible desserts. Visit Corica's Northbridge outlet for a heavenly slice of apple strudel.
Getting there: The shop is located in the city center and can be easily reached on foot.
Buy organic produce at Subiaco Farmers Market
Soak up the atmosphere at a real Aussie farmers' market in the inner city suburb of Subiaco (271 Bagot Rd, Subiaco WA 6008, Tel: +61 406 758 803), open every Saturday morning from 8 a.m to 12 p.m. Less touristy than the weekend market in Fremantle, the focus at this market is fresh produce. Have some coffee and a French croissant for breakfast, or a Vietnamese sandwich or banh mi.
Getting there: Take the Fremantle Line train to Subiaco Station, then walk down Rokeby Road, turning right at Subiaco Road. You will see the market on your left.
Visit Perth Zoo
Perth Zoo (20 Labouchere Rd, South Perth WA 6151, Tel:  +61 8 9474 0444) is one of the world's best, making it a rewarding destination for anyone interested in animals and conservation. The zoo has a rich collection of Australian animals including koalas, emus, kangaroos, and quokkas. The kids will jump at the chance for a photo opportunity with their favorite cuddly creatures.
Getting there: Catch Bus 30 or 31 from Wellington Street or Elizabeth Quay Bus Station in the city center.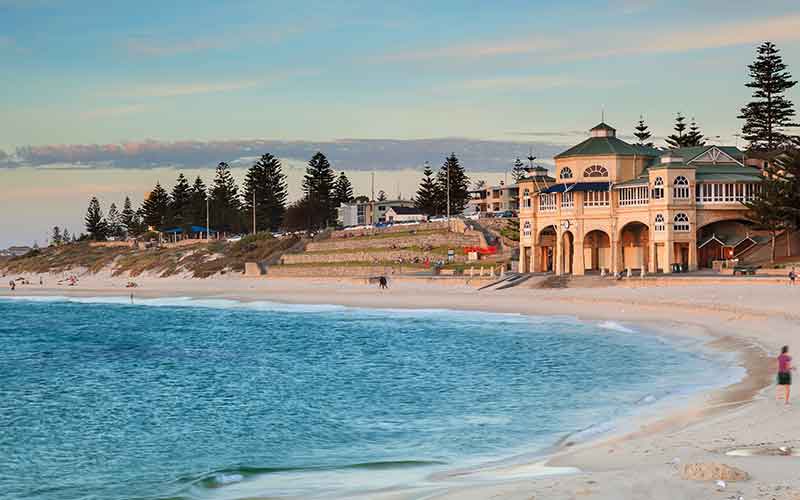 Build sandcastles at Cottesloe Beach
Cottesloe Beach is Perth's most popular beach thanks to its powdery white sand and crystal-clear waters. Have a picnic on the warm sands as the kids build sandcastles. As the sun can be very strong, especially for young children, make sure you bring along bottled water and sunblock to protect the skin.
Getting there: Take a bus from Elizabeth Quay Bus Station to Cottesloe Beach, or a train from Perth Station to Cottesloe Station on the Fremantle Line.
Day 3



Marvel at The Pinnacles in Nambung National Park
A visit to Australia is never complete without a journey into the wilderness. In Nambung National Park, a few hours' drives from Perth, feast your eyes on the evocative Pinnacles Desert, home to these ancient limestone formations. The Pinnacles are constantly being shaped by erosion, and the landscape changes irreversibly over time.
They are thus a must-visit since the bizarre rock formations are unlikely to look the same a few years from now. Temperatures in the Pinnacles Desert tend to be higher than the Australian average, while humidity and rainfall levels are lower.
As there are many flies and mosquitoes, insect repellant is a must.
For more details, visit the Nambung National Park website.
Getting there: Nambung National Park is about 2.5 hours away by car. To do the trip independently, rent a car in Perth, then take State Route 60 to the park. Alternatively, there are many tour agencies in Perth organizing day trips to the park. If you go there by car, entry fees to the park are AUZ 12 per passenger vehicle, payable at the gate.
Go sandboarding in Lancelin
Relish the thrill of zipping down powdery sand dunes on a sandboard in Lancelin. For those who are less than sporty, grab a sand sled and let gravity take you on the ride of your life. Don't be surprised if the kids beat you at it! (Note: There are no eateries around the area. So consider preparing your own picnic lunch.)
Getting there: The Lancelin Sand Dunes are about 1.5 hours away by car. To do the trip independently, rent a car in Perth, then take State Route 60. Alternatively, there are many tour agencies in Perth organizing day trips to the sand dunes. Some tour agencies can also combine your trip to Lancelin with a visit to the Pinnacles.
Day 4
Have brunch at Sayers Sister
Perth's thriving food scene has given rise to numerous cafes that serve hearty brunches in stylish surroundings. Sayers Sister (236 Lake St, Perth WA 6000, Tel: +61 8 9227 7506)  is a hipper-than-hip cafe with a brunch menu featuring creative dishes that are a cut above your run-of-the-mill eggs, Benedict.

Getting there: The cafe is located in the city center and can be easily reached on foot.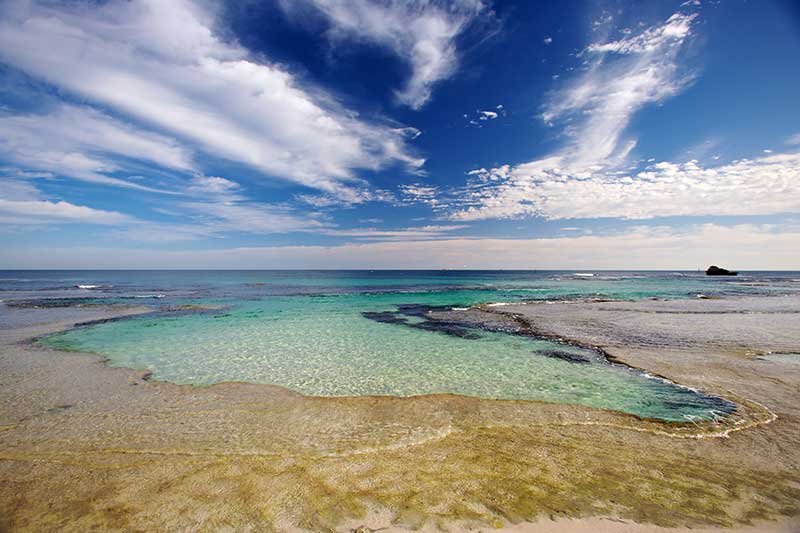 Embark on a day trip to Rottnest Island
The idyllic Rottnest land, which lies off the Western Australian coast, is a popular weekend destination for locals and tourists alike. The island is populated by quokkas, an adorable species of marsupial with a smiling face that has made it the subject of many internet memes. Stunning bays and beaches complete the experience.
There a numerous kids' playgrounds on Rottnest Island, including a space net at Main Mall Thomson Bay. Kids will also appreciate a day on the beach and feeding sessions with the quokkas. Don't forget to bring sunscreen and lots of water.
Getting there: Take a ferry from Perth's Barrack Street Jetty directly to Rottnest Island.
Day 5
Reminisce about old video games at The Nostalgia Box
If you fondly remember your very first Nintendo console or used to play DOS games on your parents' computer, relive the glory at The Nostalgia Box (3/16 Aberdeen St, Perth WA 6000, Tel: +61 8 9227 7377), a museum dedicated to video gaming history. The kids might be surprised to learn there was life before the Nintendo Wii.
Getting there: The museum is located in the city center and can be easily reached on foot.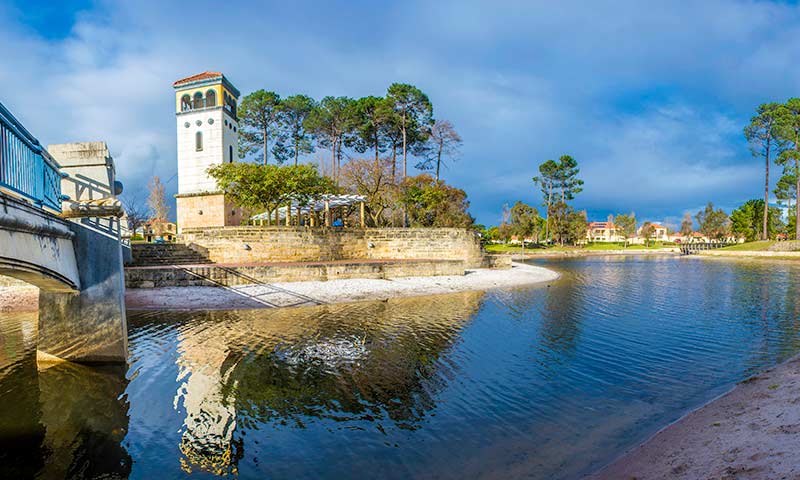 Go wine tasting in Swan Valley
Indulge in one glass of wine too many at world-class wineries in Swan Valley, which is Western Australia's oldest and most lauded wine region. Many of the wineries are today still operated by the families of the European immigrants who opened them in the 1920s. Book an evening wine tasting slot and conclude your holiday on a high note.
Getting there: The easiest way to visit Swan Valley is to rent a car, as the area is just a 20-minute drive away from the Perth city center. There is also a Swan Valley Shuttle Service on certain days, which you will need to book in advance. Alternatively, take the Perth-to-Midland line train to Guildford Station. Guided tours to Swan Valley are also widely available in Perth.
Pack your Travel Insurance when your Perth trip is confirmed
Before leaving on your trip, don't forget to protect yourself and your travel companions with travel insurance for Australia. Our online single trip travel insurance can cover you for up to 182 days at a great value and get instant e-policy confirmation via email and SMS.
Our Travel Protect360 insurance policy is tailored to holiday-seekers headed to Western Australia. Whether you're looking for family travel insurance or affordable couple travel insurance in Singapore, the policy offers all the protection you need.
You can enjoy the peace of mind from knowing you and your family are eligible for overseas hospital cash benefits, as well as compensation in the event of mishaps such as flight delays or loss of baggage and personal effects.
So take advantage of the comprehensive HL Assurance Travel Insurance (Single Trip) for a well-covered trip, and stay connected anytime with a complimentary overseas Wi-Fi voucher*.
Frequent travelers may also want to consider HL Assurance Annual Travel insurance policy which provides protection on an unlimited number of overseas trips. Best of all, during this promotion period, you will receive a complimentary Airport VIP Lounge Access to enjoy a VIP experience and kickstart your overseas journey.
Both types of protection include perks such as 24/7 medical emergency assistance and give you a peace of mind on your holiday.
*Both promotions will end on 31st August 2017
By Joanne Poh
Disclaimer: All info contained herein is intended for your general information only and is not a substitute for insurance advice. If you have a specific question, please consult our insurance experts at 6702 0202.