It's not hard to see why Barcelona is Spain's most popular city for travelers. From the architectural oddities of Gaudi to the lively party scene, Barcelona's charm is clear to see.
Here are four of the best places that no visitor to Barcelona should miss.
Basilica de la Sagrada Família
Address: Carrer de Mallorca, 401, 08013 Barcelona, Spain
When traveling in Europe, it's easy to get church fatigue. But Basilica de la Sagrada Familia promises to be anything but boring. Designed by Antoni Gaudí, the master of surrealistic architecture, the building, amazingly enough, does not contain any straight lines. It is still under construction and is estimated to be completed in 2026, despite having been started in 1882.
You can climb up to the top of the towers, which promises to be a dizzying and slightly claustrophobic experience as you ascend an increasingly narrow spiral staircase and some 400 steps to reach the top.
How to get there: Take Metro Line 2 to Sagrada Familia Metro Station.
Las Ramblas
Las Ramblas is Barcelona's most famous boulevard. It stretches about 1.2 kilometers from Plaça de Catalunya to Port Vell and is one of the major meeting points in the city for social gatherings.
On any given day, it is a cacophony of activity, with street performers, cafes, shops and even vice establishments at every corner. Check out the Boqueria Market, where you'll find a rainbow of fruits and vegetables, as well as the Miró circle, a mosaic created on the ground by Joan Miró himself.
How to get there: Take the Metro Line 3 to Drassanes, Liceu or Catalunya Station.
Park Güell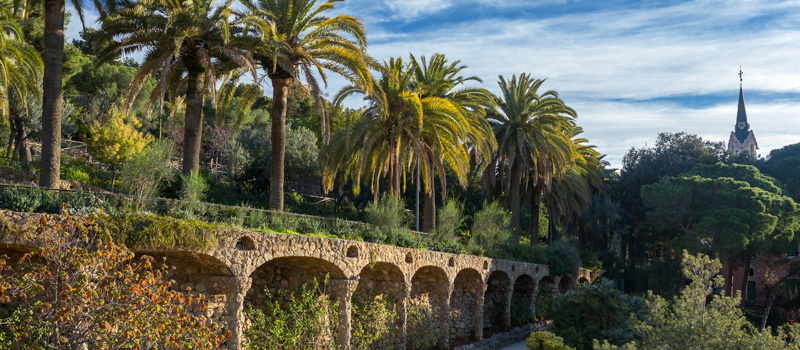 Park Güell is no ordinary park. Designed by Gaudí, it features buildings, mosaics, and structures that are incredibly colorful and delightfully bizarre, looking more like a surrealist playground than a public park.
The park's main square, Plaça de la Natura, is surrounded by undulating balustrades called the Serpentine Bench, beyond which one can enjoy views of the sea. Other highlights include the many colorful mosaics covering walls and columns, the lodges that look like gingerbread houses and the fantastical Dragon Staircase.
How to get there: Take Metro Line 3 to Lesseps or Vallcara Station.
Barri Gòtic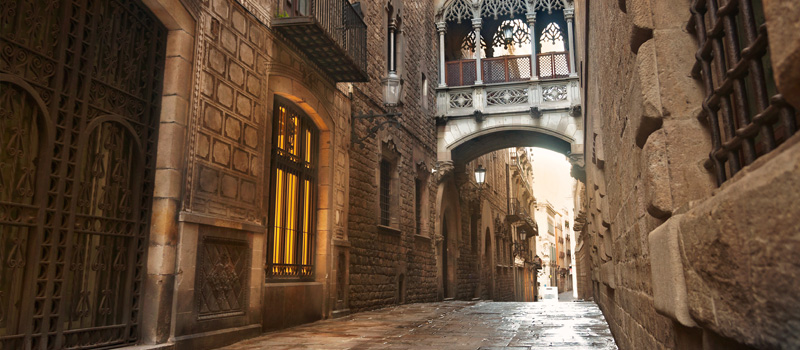 The Gothic Quarter of Barcelona is one of the city's most captivating neighborhoods and is filled with narrow streets where time seems to have stopped, with structures dating from as far back as 15 BC still standing.
The best way to explore the area is to simply get off at the nearest Metro station and then get lost in the maze of streets. Highlights include the Carrer del Bisbe Bridge, which is a landmark of the Barri Gòtic, the imposing Barcelona Cathedral or La Seu, and the Roman ruins located beside Barcelona Cathedral, where you can see the remains of the Temple of Augustus.
How to get there: Take Metro Line 3 to Liceu or Metro Line 4 to Jaume I.
Buy travel insurance
Before visiting Spain, protect yourself with travel insurance from HL Assurance. We often offer promotions and deals that let you get the best protection at an affordable price. Check our website to compare our various plans to find one that best suits your needs and budget.