There's a lot more to Transylvania than Dracula. As Romania's largest region, it is incredibly diverse and holds an abundance of sights for history and culture buffs. It also offers an affordable way to explore one of Europe's lesser-visited countries.
Here are 5 of the best sights in the region of Transylvania.
Peles Castle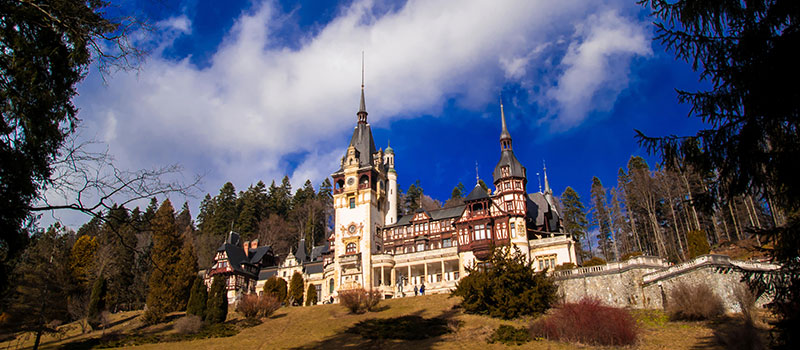 Most tourists in Transylvania flock to Bran Castle, which most closely resembles Bram Stoker's description of Dracula's Castle. But Peles Castle offers a better experience with fewer tourists and hasn't been filled with historically-inaccurate kitsch.
Peles Castle is one of Europe's most beautiful castles, with fairytale-like towers rising up over a scenic location. It served as a palace for Romanian kings from 1883 until the fall of the monarchy in 1947. The castle's evocative interior includes a huge collection of armour and arms.
Sibiu Old Town
This town is about 4.5 hours' drive from Romania's capital Bucharest, and one of the country's most stunning. The idyllic Old Town is set against a spectacular backdrop of mountain peaks.
The historic home of the German minority in Romania, the town preserves its Germanic appearance and medieval allure. The Old Town is very walkable, so wear good shoes and explore the small streets and charming square at leisure, not forgetting to try some Transylvanian dishes like tochitura ardeleneasca, a hearty stew.
Cetatuia Hill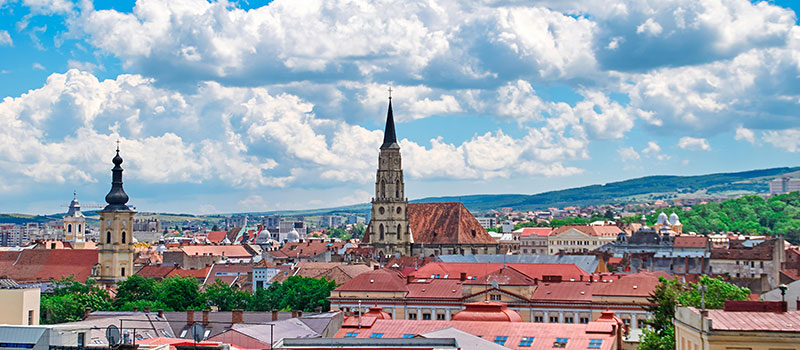 Address: Cluj-Napoca 400124, Romania
Cluj-Napoca is the Transylvania region's most well-known city and has evolved into a very dynamic and youthful urban destination while remaining affordable for travellers.
The best panoramic views over the city can be had from Cetatuia Hill. As you ascend the hill, you will find many viewpoints from which to snap a few photos and admire the surrounding scenes. It's a lovely spot to spend a lazy morning or afternoon before continuing on your explorations of Cluj-Napoca.
Turda Salt Mine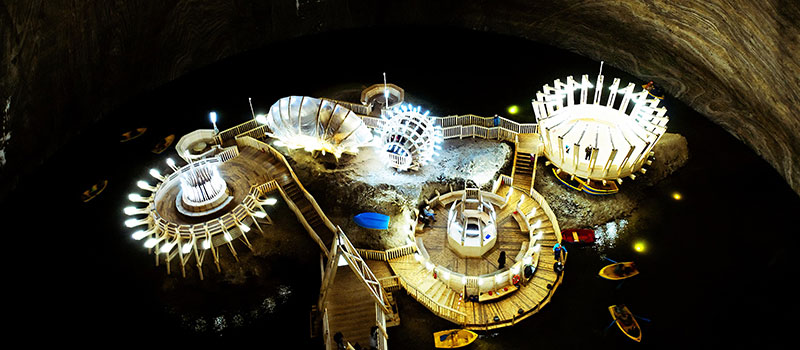 Address: Aleea Durgăului 7, Turda 401106, Romania
You might have visited underground salt mines at other travel destinations, but Turda Salt Mine is unlikely to resemble any of them. That's because it has been transformed into an entertainment destination, and now contains the world's deepest underground theme park.
If you're curious to know what it feels like riding a Ferris wheel 120 meters underground, now's your chance.
The salt mine itself is also an otherworldly eye-opener and believed to be more than 2,000 years old. While it is no longer being used for mining, its subterranean structures are still amazing to view.
Sighisoara Citadel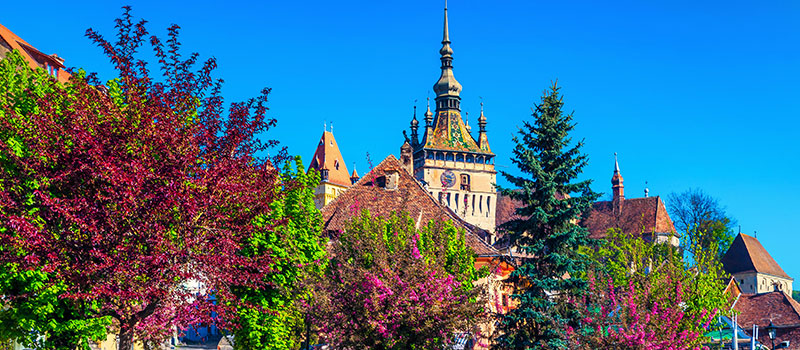 This medieval town has been listed as a UNESCO World Heritage Site as it has preserved its character as a small medieval fortified city very well. It is also an enchanting place to explore on foot.
Inside the Citadel, you will find lots of medieval features such as numerous towers whose role was to defend the church from attacks, as well as a monastery. You will also find the Vlad Dracul House, which is purportedly where Vlad the Impaler, who inspired the character of Dracula, was born.
Buy travel insurance
Before leaving Singapore for Romania, protect yourself with travel insurance from HL Assurance. Compare our travel insurance plans and check out the latest deals and promotions on the HL Assurance website.