Singapore's heart and soul courses along the Singapore River, which occupies a central place not just physically but also historically.
The days when bumboats would traverse the 3.2km-long river carrying goods for trade are long gone, and the riverfront is now home to some of the island nation's most vibrant commercial and entertainment districts.
The easiest way to explore the Singapore River is to hop aboard a boat on a river cruise tour. There are numerous pick-up points all along the Singapore River, many of which are easily accessible by MRT, Singapore's subway. Many of Singapore's bus services also serve the area. So arm yourself with an EZ-link card, hop on the MRT or bus and make yourself to the nearest pier.
Here are some of the sights you can expect to see as you cruise the Singapore River.
Clarke Quay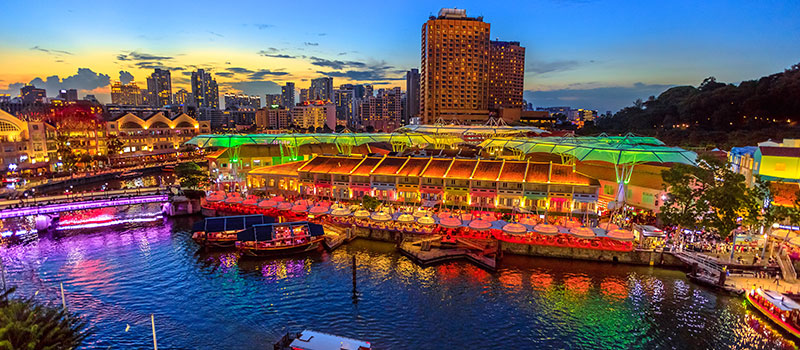 The historic shophouses of Clarke Quay now serve as a backdrop to one of Singapore's liveliest nightlife districts. At night, crowds of partygoers imbibe at riverside bars and throng pulsating nightclubs.
If you look closely, you'll see hordes of young people congregating on Read Bridge, which has long been a popular pre-party meeting point. You might also catch sight of huge umbrella-like structures over The Cannery, Clarke Quay's main party and entertainment area.
Boat Quay
Located in the heart of Singapore's Central Business District, Boat Quay is where bankers gather after work for a post-deal drink, rubbing shoulders with the young, affluent crowd keen to see and be seen at the many rooftop bars and chic eateries in the area.
The many riverside bars glitter against a backdrop of imposing skyscrapers and the ritzy Fullerton Hotel, housed in an iconic colonial building.
Singapore Flyer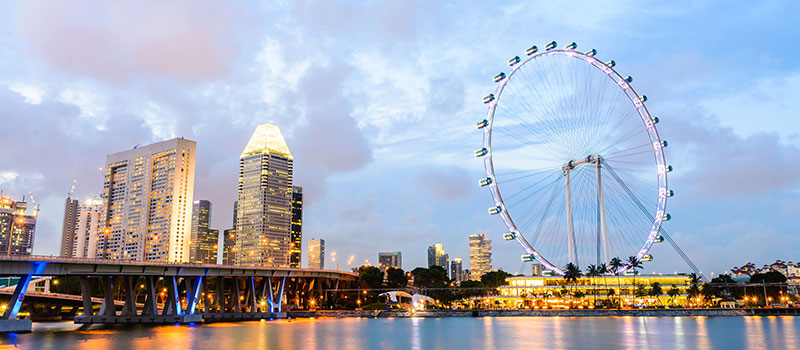 The Singapore Flyer is a massive observation wheel that opened twelve years ago and is now frequently depicted on postcards featuring the Singapore skyline. At a height of 165 metres, it was once the world's tallest Ferris wheel, a title it held until 2014.
The Flyer is composed of air-conditioned capsules with a passenger capacity of 28. Passengers can opt to dine on the Flyer while enjoying a romantic sunset over the city.
Marina Bay Sands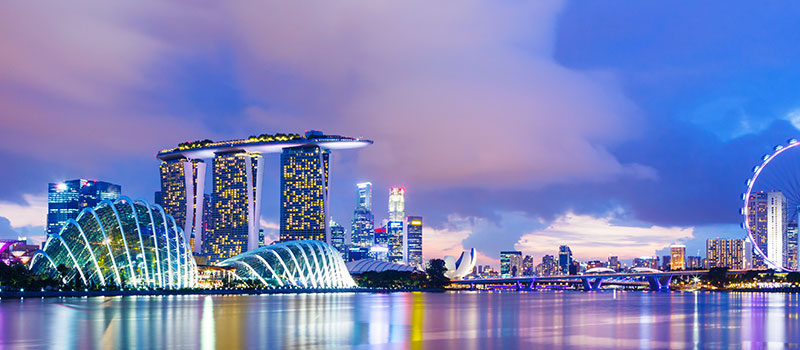 Marina Bay Sands' three towers topped by a sailboard-like deck have become one of Singapore's most iconic sights since opening in 2010. The massive complex houses a luxury hotel, a casino, a shopping complex as well as an infinity pool.
Your river cruise is likely to take you to Marina Bay, with the gleaming Marina Bay Sands complex on one side and the skyscrapers of the Central Business District on the other.
Merlion Park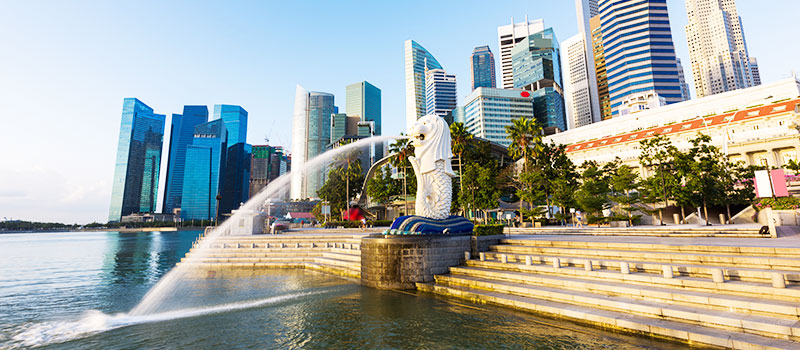 The merlion, a half-lion, half-fish, water-spitting creature that gazes out to sea, has become one of Singapore's most enduring symbols. There are five official Merlion statues in Singapore, and you will see one of them as you cruise down the Singapore River.
This Merlion, which is located at Merlion Park, stands in front of the Fullerton Hotel, with the contrastingly modern One Fullerton building right next door.
Esplanade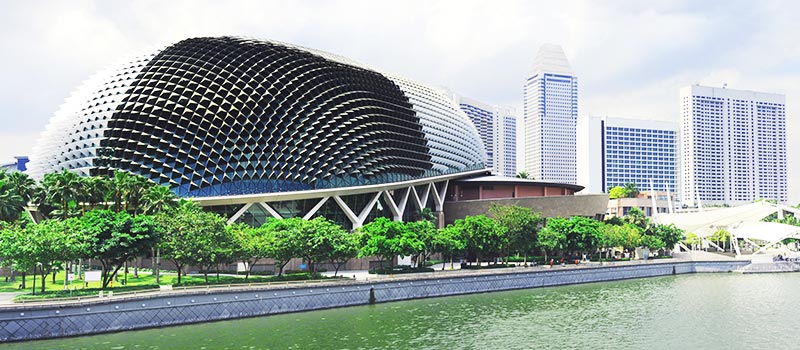 The spiky twin roofs of the Esplanade have been affectionately likened to durians by locals. This unusual looking building is actually Singapore's most important performing arts centre, with a concert hall that can accommodate up to 1,600, as well as a theatre that accommodates up to 2,000.
Other than watching a performance at the Esplanade, you can also have dinner and drinks at one of the many chic restaurants and bars in the vicinity.
Save money on your Singapore river cruise and many other attractions with the Discover SG card. Your Discover SG card also doubles as an EZ-link card and can be used to pay for Singapore bus and MRT rides.