Penang is an excellent travel destination for so many reasons: a rich heritage, a vibrant city, and of course, food, glorious good. Any foodie worth their salt should make it a priority to sample local cuisine in Penang.
While there is a multitude of excellent dining choices in Penang, here are just some of our top picks.
Teochew Chendol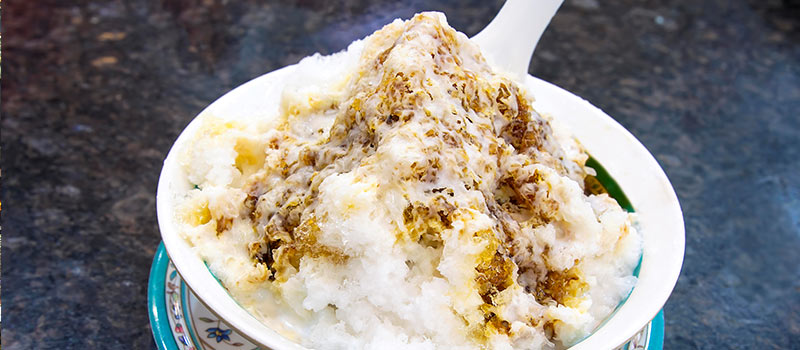 Address: Penang Famous Teochew Chendol, 27 & 29 Lebuh Keng Kwee. George Town, 10450 George Town, Pulau Pinang, Malaysia
Opening hours: Mon to Fri, 10:30 am to 7 pm, Sat to Sun 10 am to 7:30 pm
No trip to Penang is completed without a bowl of Chendol, and the two famous Chendol stalls on Penang Road, otherwise known as Lebuh Keng Kwee, are some of the best anywhere in the world. Many hardcore fans even eat two bowls at once, one from each stall.
Penang Assam Laksa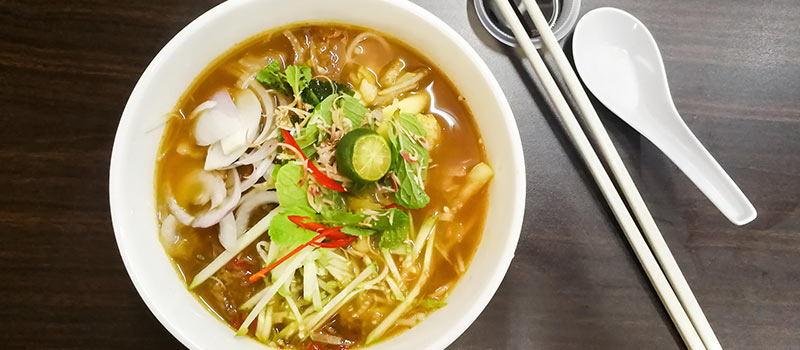 Address: Laksalicious, 23, Jalan Hutton, 10050 George Town, Pulau Pinang, Malaysia
Opening hours: Thu to Tue 11:30 am to 7:30 pm
Penang Assam Laksa is one of Penang's most famous dishes, with its distinctive spicy soup broth laced with lemongrass and tamarind juice. At Laksalicious, you'll find some of Penang's best Assam Laksa. They've got original Penang-style laksa, as well as other variations like Siam and Nyonya. While prices are a little higher than at hawker centres, it's worth it
Lok Lok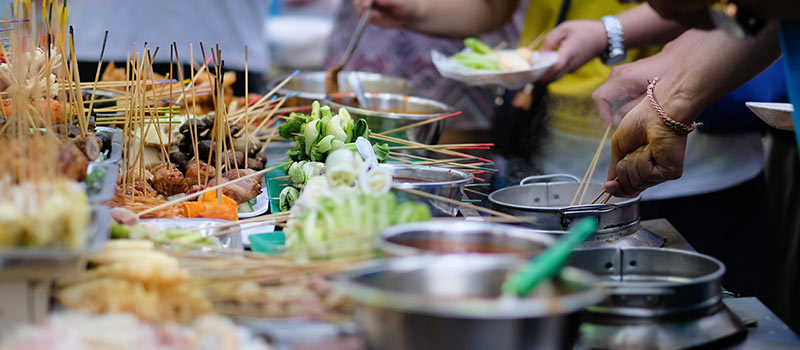 Address: Famous Lok Lok at Padang Brown Hawker Centre, Jalan Johor, Tapak No. 9,10400, Georgetown, Pulau Pinang, Penang
Opening hours: Fri to Wed from 12 pm to 5:30 pm
Any frequent visitor to Malaysia knows and loves Lok Lok. Choose from a variety of skewered meats, vegetables and tofu, and then watch as they are cooked in a vat of boiling broth before being served to you with noodles or rice. Great fun if you're dining in a group and oh so tasty.
Char Koay Teow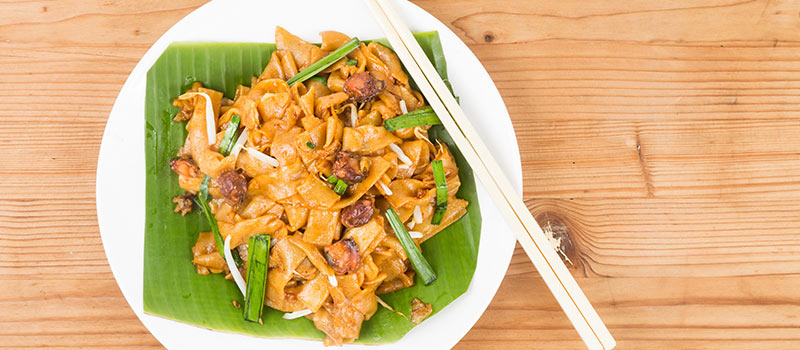 Address: Charcoal Char Koay Teow, 82 Jalan Siam, George Town, 14044 George Town, Pulau Pinang, Malaysian
Opening hours: Tue to Sat from 12 pm to 7 pm
Looks like Singaporeans aren't the only ones willing to queue for good food. The famous Char Koay Teow stall at Siam Road in George Town is no stranger to long queues, but boy is it worth it. This is one of the most famous Char Koay Teow stalls in all of Malaysia and for good reason.
Wanton Mee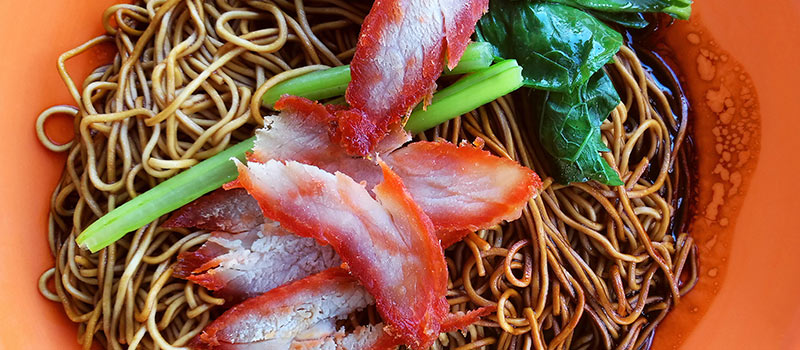 Address: Chee Meng Cafe, 100 Jalan Argyll, 10050 George Town, Pulau Pinang, Malaysian
Opening hours: Wed to Mon 7 am to 2 pm
Wanton mee fans will not want to miss the Penang iteration of this classic dish, characterised by firm egg noodles and flavourful sauce. While good wanton mee can be found at many hawker centres, one of the most celebrated places to sample this dish is the stall at Chee Meng Cafe.
Mee Goreng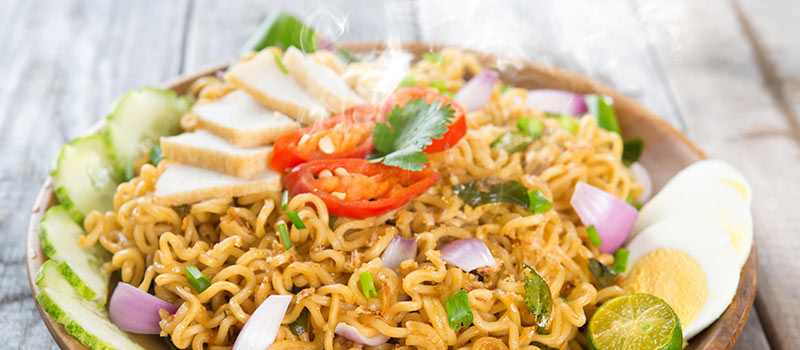 Address: Seng Lee Coffee Shop, Bangkok Lane Mee Goreng, 280, Jalan Burma, George Town, 10350 George Town, Pulau Pinang, Malaysia
Opening hours: Tue to Sun 8:30 am to 6:30 pm
Indian Muslim Mee Goreng is one of Malaysia's most popular dishes, and you'll find it at many hawker centres and Indian Muslim stalls. But the Bangkok Lane stall is one of Penang's most celebrated and is owned by a father and son that have been cooking Mee Goreng for decades. You might face long queues during peak hours and weekends, but it's so worth it.
Buy travel insurance
Before eating up a storm in Penang, protect yourself with travel insurance from HL Assurance. Visit our website for the latest deals and promotions, and compare our different travel insurance plans to find the best one for you.