Singapore is a foodie's paradise. While you will find restaurants from all over the world here, trying some of the island nation's local dishes is a must. Singapore cuisine is an exciting blend of Chinese, Malay, Indian and Southeast Asian influences.
Best of all, most of Singapore's best-loved local dishes are available very affordably at the ubiquitous hawker centre, many of which are conveniently located within walking distance of MRT stations. In addition, there are many well-regarded hawker centres in the city core. So grab an Ez-Link card, hop on the next MRT and get ready to feast.
Here are ten quintessential Singaporean dishes to try.
1) Chicken rice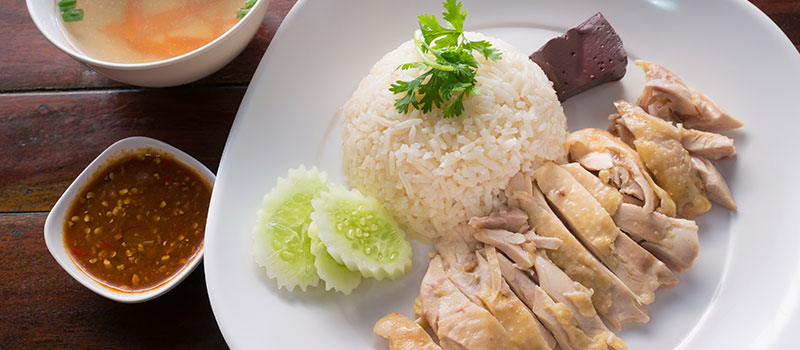 Hainanese chicken rice is Singapore's unofficial national dish. This deceptively simple-looking dish wows diners with the fragrance of its rice, cooked in chicken broth and coupled with perfectly poached chicken and sweet chilli sauce. Chicken rice is available at most hawker centres and food courts in Singapore, with the most popular stalls selling out by lunchtime.
Where to try it: Boon Tong Kee – 425 River Valley Road Singapore 248324
2) Kaya toast and Soft boiled eggs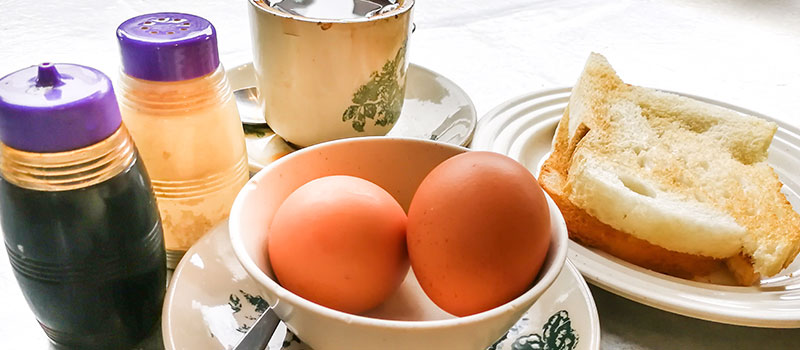 Ask any local for an example of a typical Singaporean breakfast, and he or she will invariably cite kaya toast and soft boiled eggs. Kaya is a jam made of coconut milk, pandan and eggs, and is served with butter on crisp slices of toast. This is typically accompanied by soft boiled eggs, broken in a bowl and mixed with white pepper and a few drops of dark soy sauce.
Where to try it: Ya Kun Kaya Toast – 13 Orchard Road #01-32/33/34 313@Somerset Singapore 238895
3) Nasi lemak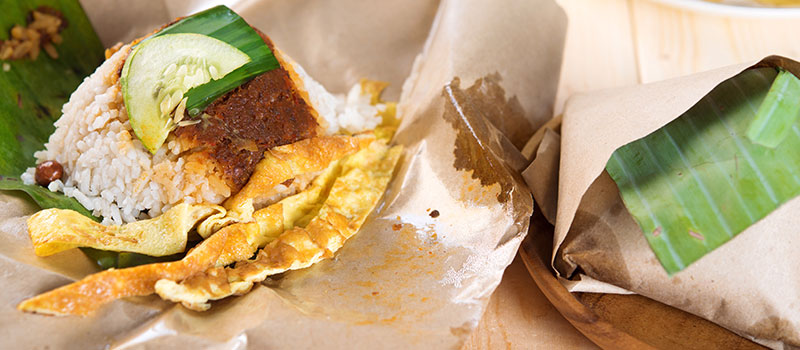 Nasi lemak is one of the most ubiquitous Malay dishes in Singapore, and is commonly but not only enjoyed at breakfast. This dish consists of rice infused with pandan and coconut milk, and accompanied by a variety of garnishes including roasted peanuts, egg and anchovies. Don't forget to mix in a dollop of sambal, a sweet chilli paste that is unique to the region.
Where to try it: Mizzy Corner – 2 Changi Village Road #01-26, Changi Village Market and Food Centre Singapore 500002
4) Roti prata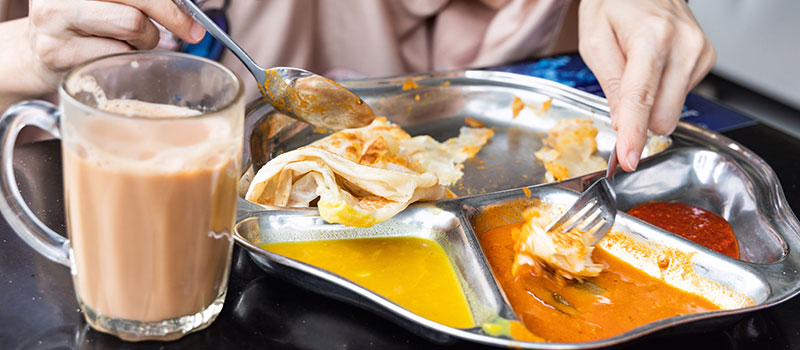 Roti prata is one of Singaporeans' favourite late-night snacks, thanks to the wide availability of prata stalls that operate late into the night. Roti prata is a flatbread of South Indian origin served with curry. It can be sweet or savoury and typically comes in several flavours, with popular iterations including cheese prata, egg prata and banana prata.
Where to try it: Mr Prata – 26 Evans Road Singapore 259367
5) Nasi Biryani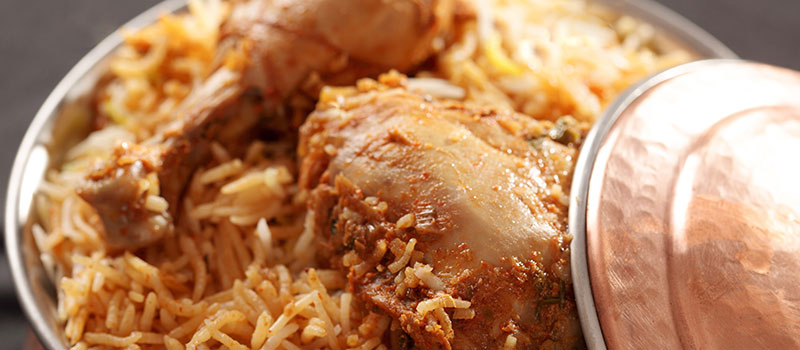 This aromatic dish consists of rice and chicken or mutton cooked in ghee and an intoxicating mix of spices. The Singapore version differs from its Indian counterpart due to its Malay influences. It is one of the more filling local dishes available, and the heady mix of turmeric, fennel, coriander and pandan really pack a punch.
Where to try it: The Banana Leaf Apollo – 54 Race Course Road Singapore 218564
6) Chilli crab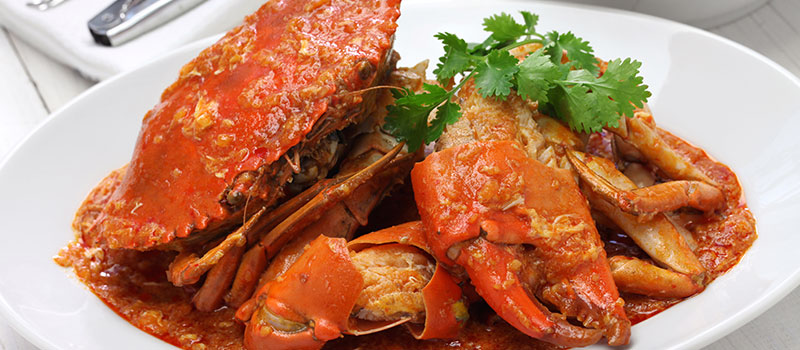 This is one of the few dishes on this list that you might not find at a typical hawker centre, but the chance to savour chilli crab is well worth the trip to a seafood restaurant. This delicacy comes in several flavours, popular ones being classic chilli crab, black pepper crab and salted egg crab. Chilli crab is best shared with friends at a round table, as you crack open the shell to reveal the tender white meat beneath.
Where to try it: Melben Seafood – 1 Pasir Ris Close (S)519599
7) Satay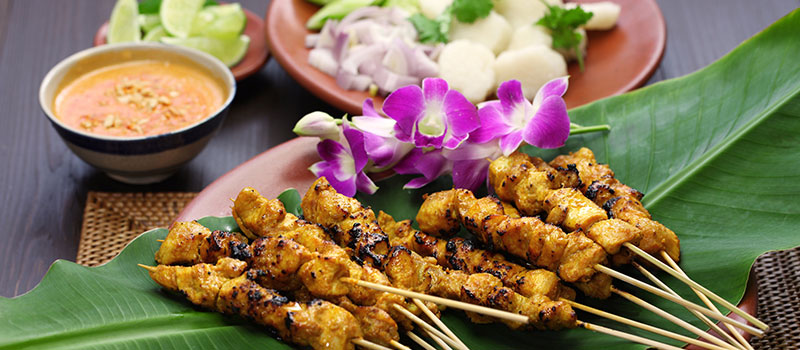 This classic Malay dish consists of skewered meats served with rice cakes and dipped in a sweet peanut sauce. Lau Pa Sat, a hawker centre located in the heart of the central business district, is one of the most atmospheric places to try satay, as a part of the road nearby gets closed off so that diners can enjoy their meal under the stars.
Where to try it: Lau Pa Sat Festival Market – 18 Raffles Quay 048582
8) Rojak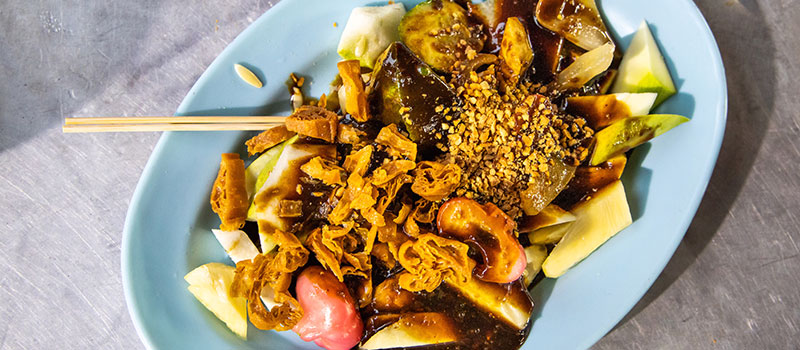 This spicy salad is a riot of flavours thanks to the intensity of the peanut sauce, which frequently contains chilli paste, sweet potato, soy sauce and more. Some of the ingredients you might find in your rojak include tofu, eggs, potatoes, turnip and chilli.
Where to try it: Toa Payoh Rojak – 51 Old Airport Road #01-108 Old Airport Road Food Centre Singapore 390051
9) Laksa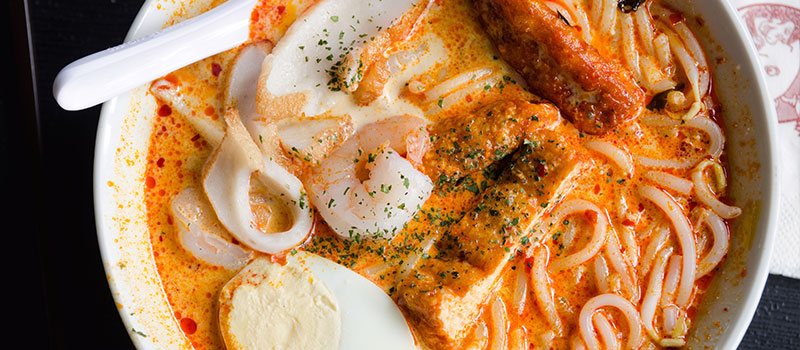 This spicy curry noodle soup is one of Singapore's most popular Peranakan dishes, and it is easy to see why. The fiery-looking orange soup is made with a delicious combination of coconut milk, shrimp paste and spices, and topped with shrimp, egg, cockles and fish cake.
Where to try it: 328 Katong Laksa – 302 Tiong Bahru Rd, #02-111A, Singapore 168732
10) Bak Kut Teh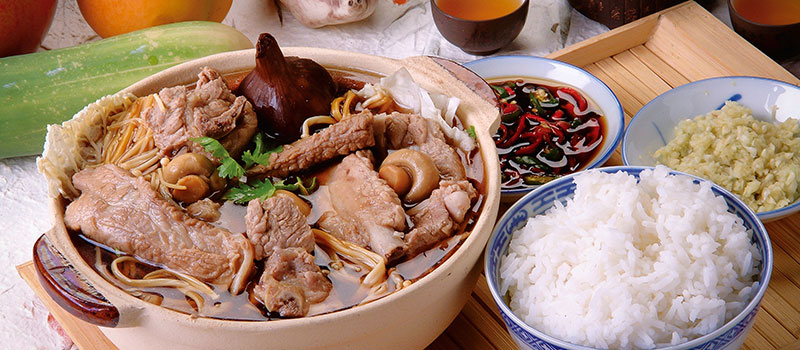 Bak Kut Teh consists of pork ribs stewed for hours in a herbal broth made of star anise, cloves, cinnamon, garlic and more. The result is a peppery soup that is as comforting as it is nourishing. It is best enjoyed with a bowl of rice and a saucer of soy sauce in which to dip your meat.
Where to try it: Song Fa Ba Kut Teh – 133 New Bridge Road #01-04 Chinatown Point Singapore 059413
Explore Singapore with a Discover SG card and save money on popular attractions. You can also use your Discover SG card as an EZ-link card, which makes taking Singapore's bus and MRT system easy and convenient to use. Click here to purchase your Discover SG card online.