It's impossible to get bored in Taipei. The Taiwanese capital is chock-full of with good food, interesting shops, excellent museums and vibrant cityscape.
If you only have 72 hours in Taipei, here are 15 things you can do.
Sing at a Karaoke lounge
Karaoke is a huge part of socialising in Taiwan. Whether you are a fan of Taiwanese pop music or just want a chance to show off your vocals, going to a karaoke lounge is a great way to party the Taiwanese way.
Stroll along the waterfront at Tamsui
Tamshui has built up a reputation as a scenic and romantic district for couples hoping to take a stroll along the waterfront. The area is also home to lots of restaurants, cafes and shops, and street performers take the stage on weekends and in the evenings. You can get there in about 40 minutes by MRT from the city centre of Taipei.
Visit the National Palace Museum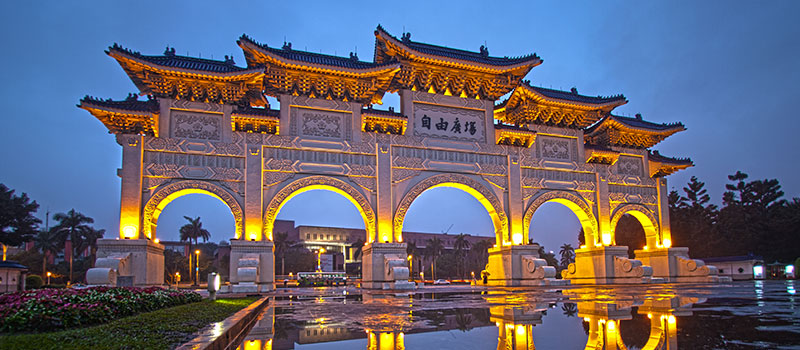 Whether you're a culture vulture or aren't really into museums, the National Palace Museum is a must-see due to its unrivalled collection of ancient Chinese art and artefacts. Due to the fact that much of the collection was evacuated from Mainland China to Taiwan, the People's Republic of China maintains that it was stolen, which makes it all the more interesting for visitors.
Go for a soak in a hot spring
Experience soaking in a real hot spring in the Beitou Hot Spring district in Taipei, where you will find no shortage of public and private hot springs. You will need to wear a swimsuit in order to use a public hot spring, so don't forget to bring yours along.
Light some incense at Longshan Temple
Taipei has several temples, but the most celebrated is surely Longshan Temple, which was built in 1738. Worshippers still visit the temple in droves on a daily basis. Light some incense and stick it in a pot, and then consider paying for a fortune-telling session at one of the many booths parked outside the temple.
Ride the Maokong Gondola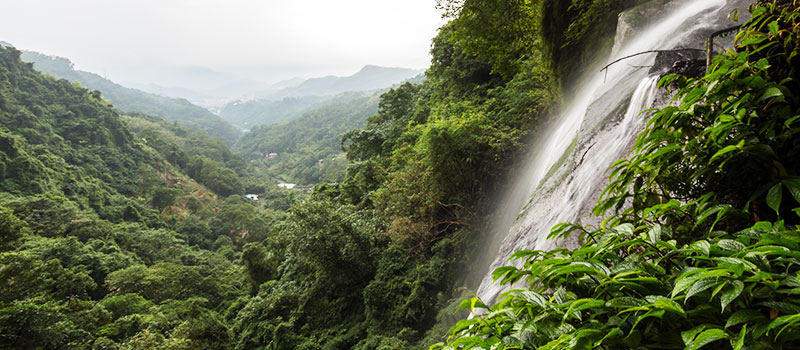 See Taipei from the air by riding on the 4.3 kilometre long Maokong Gondola, which shuttles between Taipei Zoo and Maokong. The ride takes about half an hour and you will be able to see some of Taiwan's most beautiful green spaces from above.
Ride the Miramar Ferris Wheel
Everyone loves a good Ferris wheel ride. Taipei's most famous Ferris wheel is located at Miramar Entertainment Park, a shopping mall.
Visit a themed cafe
Themed cafes are a big thing in Taipei, from that very famous toilet-themed cafe, a car cafe filled with Mini Coopers, a llama cafe and everything in between. Make sure your camera or phone is fully charged as you will want to take lots of photos!
Visit a night market
Taiwan is famous for its night markets, and there are many to choose from in Taipei, including the legendary Shilin Night Market. Gorge on Taiwanese street snacks, play games and shop for street fashion at the many stalls.
Read at a 24-hour bookstore
Eslite Bookstore's massive outlet on Dunhua South Road is the city's only 24-hour bookstore. If you can read Chinese, you will be spoiled by a massive selection of books spread out over five floors. Otherwise, they have a small English selection.
Release a paper lantern into the sky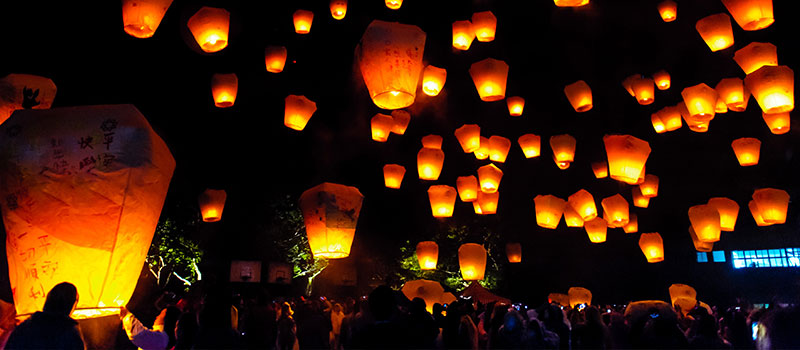 If you've always dreamt of releasing a paper lantern into the sky like a pair of lovers in a Taiwanese drama, head to Shifen Old Street where you can buy a paper lantern, write your wishes on it and release it over the iconic railway tracks that were featured in You are the Apple of my Eye.
Climb Elephant Mountain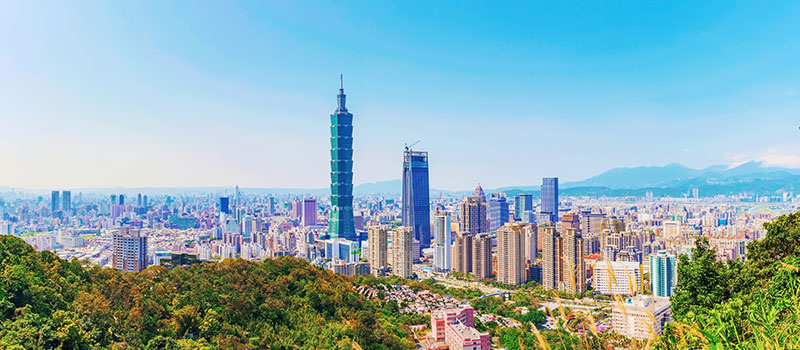 Following the hiking trail up Elephant Mountain to enjoy breathtaking views over Taipei. The hike takes an easy 15 to 20 minutes.
Go window shopping in Ximending
Ximending is the heart of Taipei's youth culture and is thus a must-visit for the young and young-at-heart. It's filled with youth-oriented, cafes, bars, restaurants and shops as well as entertainment options like games arcades and karaoke lounges.
Browse at a manga and anime shop
Japanese manga and anime are immensely popular in Taiwan, and anime fans will relish the chance to browse at the various manga and anime shops selling everything from manga series to anime merchandise, including hard-to-find figurines.
Dine at the original Din Tai Fung outlet
Fans of restaurant chain Din Tai Fung's inimitable xiao long bao should not miss a chance to dine at the original outlet on Xinyi Road.
Protect yourself with travel insurance from HL Assurance so you can enjoy Taipei with peace of mind.