Forget Tokyo. Osaka, Japan's third largest city, offers all the variety and activity of a big city while being a gateway to some of the best day trips that let you get away from it all.
Here are some day trips you can easily do from Osaka.
Kyoto
Most first-time visitors to Osaka also make a trip to Kyoto, which is just a short train ride away from the former. Kyoto served as Japan's capital for more than a thousand years and is the classic travel destination for those looking for a slice of tradition.
Kyoto is home to the many notable temples, the most well-known of all being the Kinkaku-Ji Temple, as well as the iconic Arashiyama bamboo grove. Many tourists also hang around Hanami-koji-Dori in Gion to try to spot geisha.
How to get there: From Osaka, take the Shinkansen from Shin-Osaka Station or JR Kyoto Line from Osaka Station to Kyoto Station.
Nara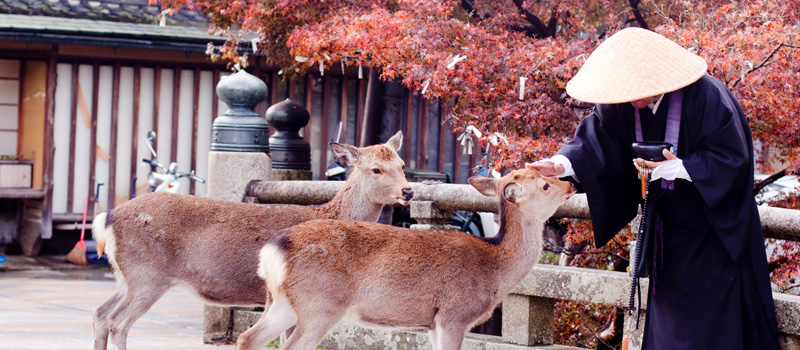 At about 30 to 50 minutes by train from Osaka, Nara can be comfortably explored on a day trip. The city is extremely popular with families with kids, thanks to the presence of many adorable deer. These deer have learned to be comfortable around humans and can be stroked and fed.
Nara is also home to lots of beautiful historic sites, including the many temples and shrines located in Nara Park. The Todai-Ji Museum, which is a UNESCO World Heritage site, is also well worth a visit and contains the Great Buddha, Japan's largest Buddha statue.
How to get there: Take the JR Line from Osaka Station to JR Nara Station or the Kintetsu Line from Kintetsu Namba Station to Kintetsu Nara Station.
Tokimeki Beach
It's easy to forget that Japan is an island nation when getting lost in big cities like Osaka. Tannowa Tokimeki Beach, which is located about an hour's ride away, is the perfect place to unwind on pristine white sands and, in the summer, swim in crystal clear waters.
It's also a popular destination for beach volleyball players and, in spring, clam diggers. Bag and shower services are available until about 5 pm.
How to get there: Take the Nankai Railway Main Line to Tannowa Station. Tannowa Tokimeki Beach is about a 12-minute walk away.
Himeji Castle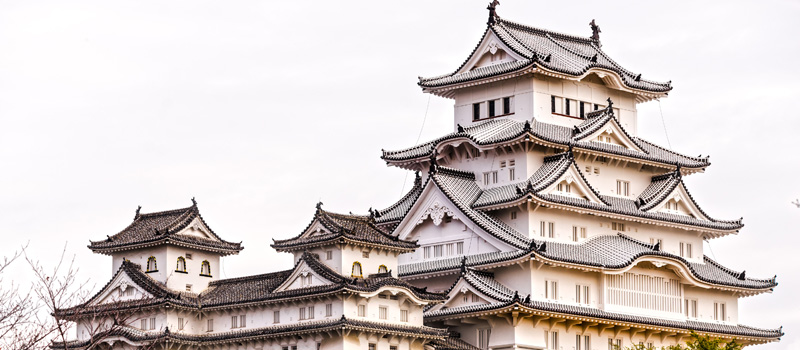 Himeji is a city that is best known for Himeji Castle, one of the biggest in the Asian region and also the backdrop for many Japanese and Hollywood films.
The castle's elegant white buildings are notable for having emerged relatively unscathed over the centuries despite the threats of civil war, earthquakes, and World War II. The relatively sparse interior of the castle is reflective of the Japanese minimalist aesthetic.
How to get there: Take the Shinkansen from Shin-Osaka Station to Himeji Station or the JR special rapid train from Osaka Station to Himeji Station.
Minoo Park
This gorgeous forested park is a popular destination in autumn for Momiji, or autumn leaf viewing.  Despite its proximity to Osaka, at less than half an hour by train, the park feels tranquil and remote.
There are many hiking trails to follow, some of which lead to temples, including the beautiful Ryuanji Temple, and observation points boasting stunning views.
How to get there: Take the Hankyu Takarazuka Line from Hankyu Umeda Station to Ishibashi Station, then transfer to the Hankyu Minoo Line. Alight at Minoo Station.
Buy Travel Insurance
Before embarking on your adventure in Osaka, protect yourself with travel insurance from HL Assurance. Compare plans on our website to find one that best suits your needs, and take advantage of our promotions and deals to protect yourself at an even more affordable price.