Springtime in Japan is sakura season, and if you are lucky, you might be able to participate in hanami or cherry blossom viewing.Arashiyama
But even if you don't, these five spectacular places in Japan come alive in spring and make for an enchanting travel experience.
Ueno Park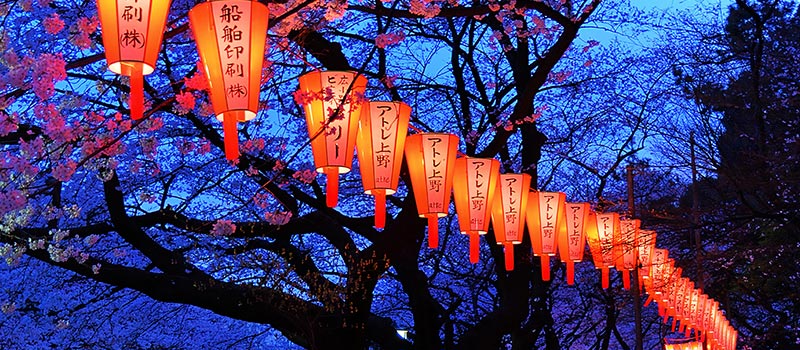 Address: 5-20 Uenokoen, Taitō, Tokyo 110-0007, Japan
Ueno Park is a big city park in Tokyo that is one of the best and most popular places in the capital for cherry blossom viewing sessions.
But even if your trip does not coincide with the sakura season, there are many reasons to visit the park. It is home to a few beautiful temples and shrines, as well as the Ueno Zoo and several museums including the Tokyo National Museum and Tokyo Metropolitan Art Museum.
How to get there: Take the subway to Ueno station on the JR Yamanote Line. The park is a 2-minute walk from the station.
Mount Yoshino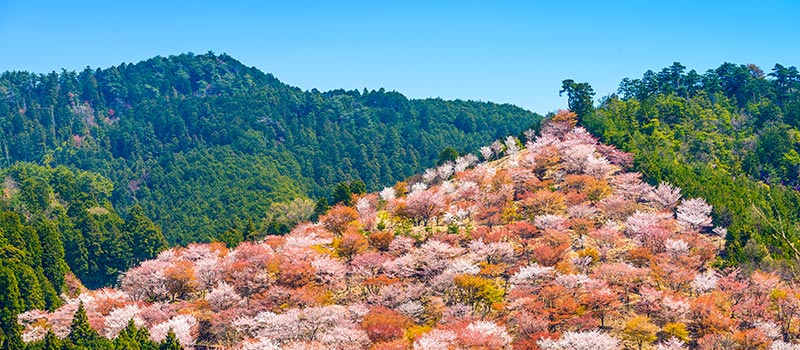 Address: Yoshinoyama, Yoshino, Yoshino District, Nara Prefecture 639-3115, Japan
Another popular destination during the cherry blossom season is Mount Yoshino, which is located in Nara Prefecture.
It is a highly scenic mountainous area that is covered in bright pink flowers during springtime. Even if your trip does not coincide with the blooming of the sakura, you'll be agape with brightly colored flower beds set against a backdrop of dramatic peaks.
How to get there: From Kyoto, take the train to Yoshino-guchi station and then to Yoshino Station on the Kintetsu Line. Alight and walk to Senbonguchi Station, three minutes away. You will find yourself at the base of the Yoshino Ropeway that takes you into the mountains.
Himeji Castle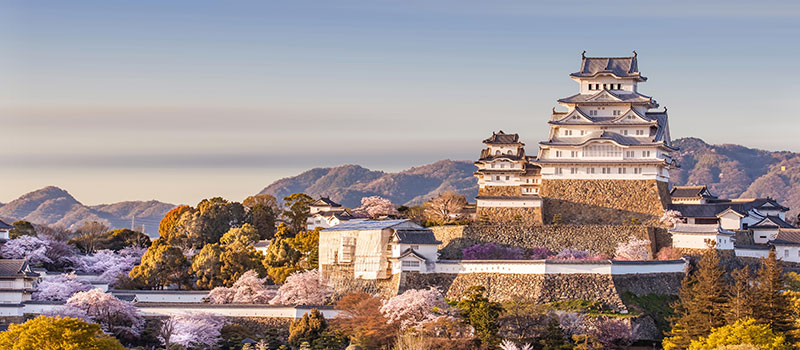 Address: 68 Honmachi, Himeji, Hyōgo Prefecture 670-0012, Japan
There are many beautiful castles in Japan, but Himeji is one of the most special. Located in Hyogo Prefecture, it is considered the quintessential Japanese castle and dates back to the fourteenth century.
Perched atop the Himeyama Hill, Himeji Castle is Japan's biggest and most popular castle as well as a UNESCO World Heritage site. It is very pleasant to visit in spring, and if you are lucky you might be able to catch the flowering of cherry trees in the area surrounding the castle.
How to get there: From JR Osaka Umeda Station in Osaka, take the train to Himeji Station, from which the castle is a 20-minute walk.
Kyoto Arashiyama Bamboo Grove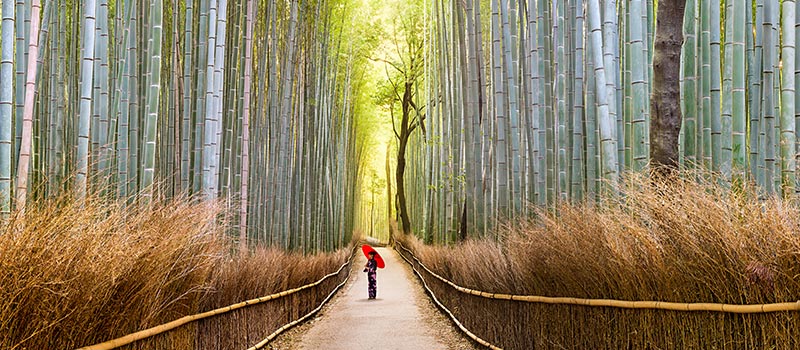 Address: Sagatenryuji Susukinobabacho, Ukyō-Ku, Kyoto, Kyoto Prefecture 616-8385, Japan
The evocative Kyoto Arashiyama Bamboo Grove is a magical place to visit in any season, but in spring it becomes even more captivating. Many visitors from Singapore rent kimonos in Kyoto to really get into the spirit while exploring the bamboo grove.
The bamboo grove is also home to the famous UNESCO-listed Tenryuji Temple, which has become a symbol of Kyoto and is considered one of the most important Zen temples in the city.
How to get there:
Take the train on the JR Sagano/San-in Line to Saga-Arashiyama Station. The bamboo grove is a 10-minute walk from the station.
Ashikaga Flower Park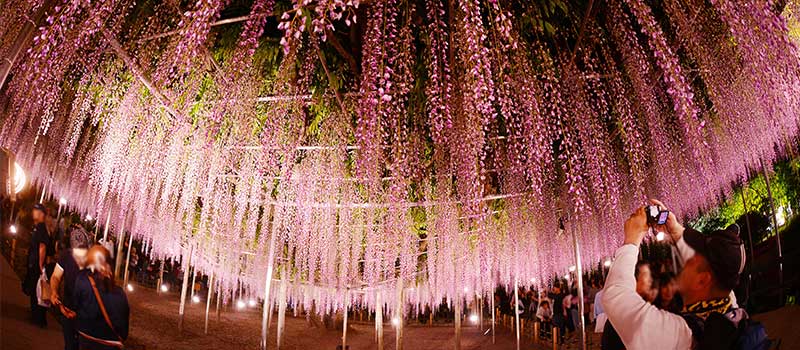 Address:  Japan, 〒329-4216 Tochigi-ken, Ashikaga-shi, Hasamachō
There's more to springtime than just Sakura. The wisteria is another flower that blooms in spring, with an ethereal beauty that is multiplied when the flowers are arranged in arches above your head.
Ashikaga Flower Park, which is situated about two hours from Tokyo, is one of the best places to see wisteria in full bloom and contains many wisteria tunnels. It is also home to many other varieties of flowers that appear in a riot of color in spring.
How to get there:
From Tokyo, take the JR Utsunomiya Line, the JR Tohoku Shinkansen or the JR Shonan-Shinjuku line to Oyama Station, then transfer to the JR Ryomo Line and alight at Ashikaga Flower Park Station. The park is located beside the station.
Buy Travel Insurance
Before you travel to Japan, stay protected with a travel insurance policy from HL Assurance. If this is just one of several trips you'll be enjoying this year, consider getting annual travel insurance for 365-day protection