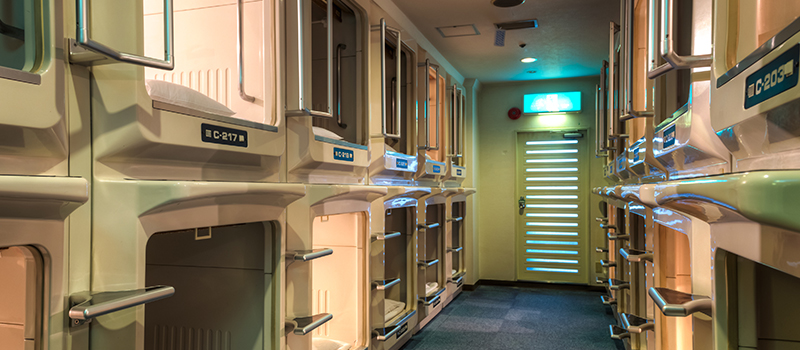 1. Stay In a Capsule Hotel
If you're traveling alone, staying in a capsule hotel is a unique experience that you must absolutely try when you're in Japan.
Capsule hotels, as the name implies, have small capsule-like rooms that can accommodate one person per capsule. Despite its size, many capsule rooms have television and wifi connection. Capsule hotels are also very affordable compared to bigger hotels and are more budget-friendly for solo travelers on a budget.
2. Visit a Rabbit Cafe
If you're familiar with pet cafes, then you should try visiting a rabbit cafe when you go to Japan for a different kind of experience.
Unlike pet cafes, rabbit cafes are popular in Japan and are hard to find outside the country. You can pet and play with the rabbits as well as buy them vegetable treats that you can give them as a snack. Rabbit cafes are kid-friendly, so you can enjoy playing with rabbits along with your children.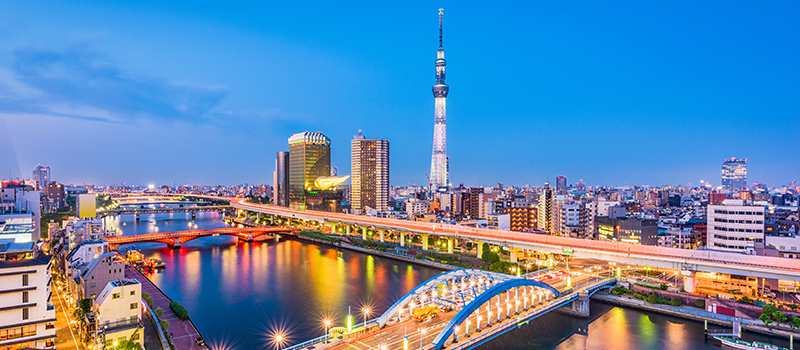 3. Take a Water Bus On Sumida River
If you want to try a different commuting experience in Japan, taking the water bus along the Sumida river is a definite must try.
The Sumida river water buses travel 7 routes throughout the Tokyo Bay area, stopping by different locations like Shinagawa, Kansai Rinkai Park, Tokyo big sight, and Hamarikyu Garden.
4. Eat a Monjayaki
If you've tasted okonomiyaki in Japanese restaurants in Singapore, you should give Monjayaki a try when you're in Japan.
Monjayaki batter is very similar to the batter used in okonomiyaki but has more liquid (either water or dashi soup), making it less firm and distinct from an Okonomiyaki. Monjayaki is a popular dish in the streets of Tokyo and is eaten with a small spatula.
5. Go To Kawaii Monster Cafe
Kawaii monster cafe is another cafe/restaurant that can only be found in Japan and is a definite go-to place when you're in Tokyo for some fun and excitement.
Kawaii monster cafe has an unusual interior full of colorful oversized desserts and animatronics that brings the cafe to life; you'll so find the famous robot restaurant cabaret show here. They serve lunch and dinner, so you can have a good meal here while watching the cabaret show.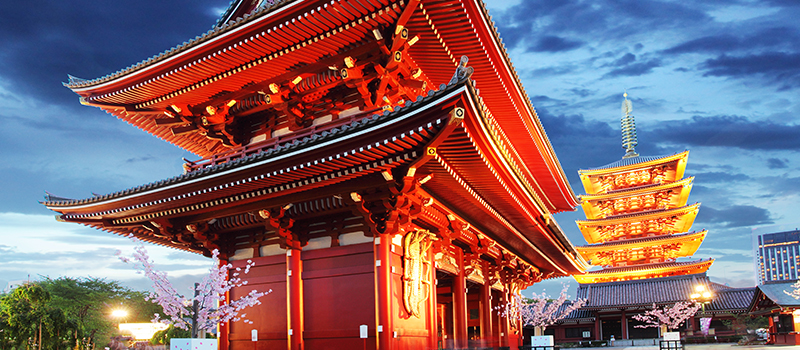 6. Visit Senso-Ji Temple
If you're looking for ancient landmarks in Tokyo, the Senso-Ji temple in Asakusa is the oldest Buddhist temple in Tokyo and is a significant part of Japan's cultural history.
Senso-Ji temple is full of Japan's ancient history, with relics and paintings dating as far back as the Edo period. There are also lots of souvenir shops close to the temple that you can visit for something to bring home to loved ones in Singapore.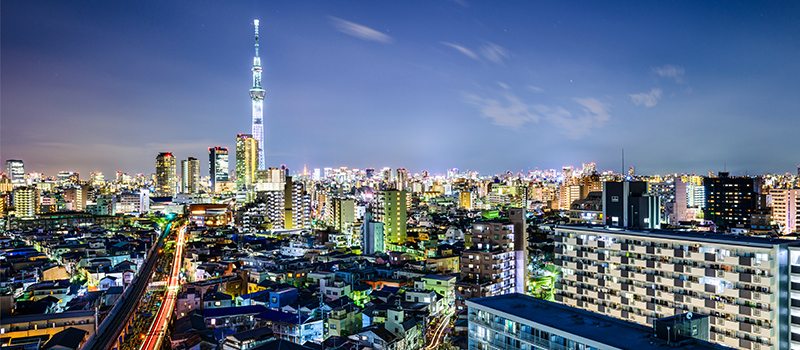 7. Tour The Tokyo Skytree
If you want a good view of Tokyo from the sky, taking a trip up the Tokyo Skytree should be in your travel list.
Tokyo Skytree is the tallest tower in the world with a height of 634.0 meters and the second tallest structure after the Burj Khalifa in Dubai. The entrance fee is quite pricey, but it's worth the view you'll see from the two observatories on top of the tower.
8. Visit DisneySea
Disneyland Tokyo is one of the biggest tourist attractions in Tokyo and a must-go for families that visit Japan for the first time. But if you're looking for something different from other Disneyland theme parks around the world, then a visit to DisneySea might be what you're looking for.
DisneySea is a separate theme park from Disneyland and offers a different feel altogether. it's located just outside of Tokyo and transports you away from feeling like you're in Tokyo.
9. Take a Japanese Rickshaw
Rickshaws are popular man-powered vehicles that can be found almost anywhere in Asia. It's popular transportation in the past and was originally invented in Japan.
Rickshaws are still used in Japan, but now it's just for tourist attractions and not a major public means of transportation.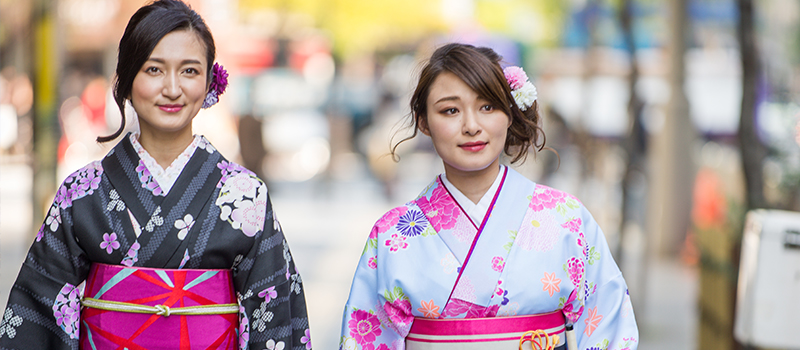 10. Rent a Kimono
Lastly, complete your Tokyo trip by renting a kimono and taking a walk down some Japanese temples for a photo shoot.
Kimono is Japan's traditional garment and comes with all kinds of design and colors. It's a good way to experience Japan's long-standing culture.
Find The Right Insurance Now
Traveling to Tokyo is an experience like no other. With its diverse culture and technological marvels, you're sure to fall in love with the city in no time.
But another important thing you need before you travel anywhere around the world is travel insurance that will ensure that will protect you and ensure that you are covered in case of an accident.
Want to get insured now? Click here to view the latest HL Assurance travel insurance promotions and buy directly from us at the lowest price!