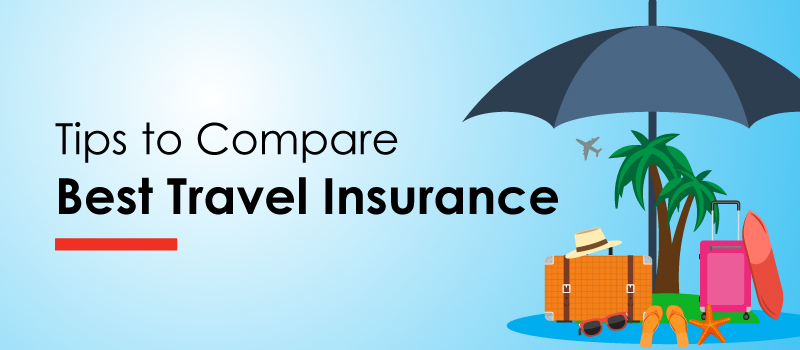 Traveling around the world has never been so easy. Thanks to budget airlines and aggressive airfare promotions, almost anyone in Singapore has the chance to travel to another place for a quick getaway or a well-deserved long holiday.
Although traveling is generally safe and easy, there are times when mishaps happen – and they happen when you are least prepared. Things like illnesses or unforeseen accidents can happen at any time during the trip, and you should do your best to prepare ahead of time before these happen.
How can you do that? By getting yourself travel insurance before the trip. With so many travel insurance options available, it's hard to know what the best kind of travel insurance for your next trip. Below, we have listed some tips good travel insurance should have for you to compare.
Global coverage
One quality of a good travel insurance plan is having global coverage. While many travel insurances claim to have global coverage, some of them actually have limited coverage in some countries or don't have full coverage in selected locations. The better travel insurance plan is one that has wide coverage in any country and can ensure your safety 24 hours, anywhere in the world.
Comprehensive
When you're traveling, especially in a faraway place and for a long period of time, it's good to be covered for any accident that may occur. A comprehensive insurance plan should cover medical expenses, personal accidents, travel inconveniences, lifestyle mishaps, and even liabilities. You would be comforted to receive compensation on the theft of personal money, provided you chose the insurance plan with the right coverage.
Whether you're a top businessman that travels multiple times a year or just an ordinary person looking for some time off, the travel insurance provider should have a product that is right for your needs.
Taking a single trip insurance every time you travel is very costly and troublesome, even for a top businessman in Singapore. And paying for an annual travel insurance when you rarely travel in a year is an unnecessary purchase. When you compare travel insurance plans, you should find one that meets your travel patterns.
Has Added Value
Everyone enjoys getting additional value when they purchase something. And if you're purchasing insurance, you'd want to have a little added value on your purchase that you can use on top of the peace of mind your insurance provides.
Always compare the travel insurance promotions available. Some insurers offer generous discounts when you purchase a single travel insurance or provide Wi-Fi vouchers. These freebies are a way for your insurance provider to show how much they value you as their customers.
Technology has made traveling very easy and safe, but traveling without any form of insurance to secure you when something bad happens is still very risky. No matter how cautious you are during your trip, an accident can happen at any moment. Study your options, compare the tips we have highlighted and get yourself the best travel insurance plan.
Want to get insured now? Buy direct from HL Assurance. Click here to get a quick quote.