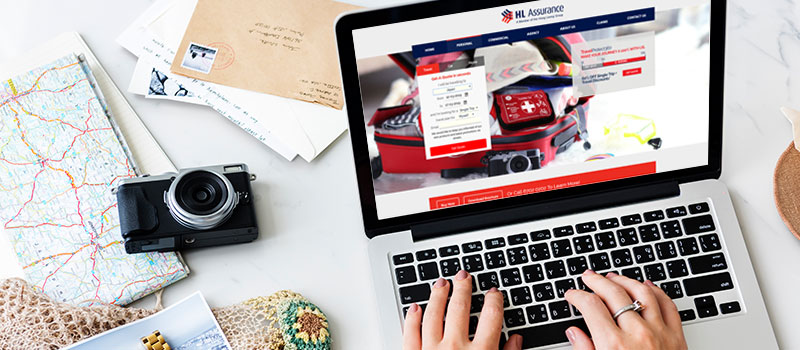 Have you ever found yourself rushing to Singapore Changi Airport to catch a flight, only to realize you haven't bought your travel insurance yet? You then fumble with your smartphone to try to purchase a travel insurance policy on the go.
Buying your travel insurance at the last minute is actually a big no-no! In fact, you should buy your travel insurance the minute you book your tickets for the trip. Here's why.
You get more coverage by booking early at no extra cost
Travel insurance covers you not only for mishaps that occur during your trip but also before! By buying your travel insurance as early as possible, you are actually maximizing the coverage you get out of it.
It costs exactly the same amount to book travel insurance in advance as it does to book it at the last minute. Yet the level of protection you get in the former situation is much higher.
By booking your insurance early, you'll also be able to check if your insurer is offering any promotions or promo codes that make your travel insurance policy cheaper. You won't have time to do that if you're trying to book your policy in the cab on the way to the airport!
 You can get a refund of your travel expenses if you need to cancel your trip
A good travel insurance policy will offer coverage for trip cancellation if you are unable to travel due to certain reasons such as – a serious illness, the death of an immediate family member, a burglary in your home resulting in serious damage before your trip or a natural disaster taking place at your destination that results in a travel alert.
This protection kicks in once you purchase your policy, so it would be a pity to miss out just because you decided to leave your travel insurance booking to the last minute.
You can get a compensated if your flight is canceled or delayed
Airline cancellations or delays do happen. If you've bought travel insurance early, you will likely be refunded the price of your air tickets and other deposits or charges if your flight gets canceled and that results in your having to cancel your trip.
You also get compensated if your departure is delayed a certain number of hours, but you must have bought your policy before the delay was announced.
You get your money back if your travel agency goes bust
We've all heard those horror stories of travel agencies going bust and leaving all their customers in a lurch. If you bought your travel insurance early in such a situation, you would be eligible to get back the money you paid to the agency.
However, to qualify, you usually need to have bought the insurance before the agency went bust, as well as a certain number of days before your trip was due to commence.
Buy travel insurance
Book your travel insurance from HL Assurance as early as possible and reap the benefits! Our insurance policy covers the insolvency of travel agents.
By Joanne Poh
Disclaimer: All info contained herein is intended for your general information only and is not a substitute for insurance advice. If you have a specific question, please consult our insurance experts at 6702 0202.