Perth is one of the best destinations for families with kids. There are lots of beautiful parks and animal attractions to keep the little ones entertained while the adults enjoy the relaxed vibe of the city.
When traveling with kids, you might want to plan your free and easy itinerary around kid-friendly activities that the adults will also find enjoyable. Here are the ideas of places to visit as a family for every day of the week.
Day 1: Perth Zoo
Address: 20 Labouchere Rd, South Perth WA 6151, Australia
Perth Zoo is one of the best zoos in Australia, if not the world. The enormous 41-hectare park's highlight is its Australian Walkabout zone, which gives kids the chance to see some of Australia's unique animals, including kangaroos, koalas, Tasmanian devils, and wombats.
If you are traveling in a group of two adults and two kids, be sure to take advantage of their family promotion when purchasing tickets, which will make the visit cheaper.

Day 2: Rottnest Island
Rottnest Island can be accessed by ferry from Perth's Barrack Street Jetty. The island is home to quokkas, an adorable type of marsupial that's gone viral on social media thanks to its smiling face.
The kids are likely to want to go quokka spotting, so grab a tourist map when you arrive at Rottnest Island. The map indicates spots where quokkas are frequently sighted.
If your kids are of primary school age and older, renting a bicycle and exploring the island on two wheels is another fun option.
Day 3: Fremantle
Fremantle is a city located about a 30-minute drive from the city center of Perth. The port city is a popular and easy day trip from Perth that won't tire the children out.
The Fremantle Market, which is open on Fridays till 9 pm and Saturdays and Sundays till 5 pm, is a charming place to grab a spot of lunch.
Kids will enjoy browsing the stalls and checking out the range of Australian-themed souvenirs, including stuffed toys in the form of their favorite Australian animals.
Day 4: Kings Park and Botanic Gardens
Address: Fraser Ave, Perth WA 6005, Australia
After a hectic few days, spend the day relaxing at Kings Park. As the entry is free, it's one of the cheapest places to visit in Perth. The massive park, which measures 990 acres, offers beautiful views of the city skyline on the other side of the Swan River.
There are several large and elaborate playgrounds at Kings Park that can keep the children busy for hours.
Day 5: Scitech Discovery Centre
Address: City West Centre, Sutherland St, West Perth WA 6005, Australia
This interactive museum is a fascinating way to spend the day. It is packed with science-themed exhibits that, even if you're not an aspiring scientist, are a lot of fun to explore.
The museum has its very own planetarium and a range of exhibits targeted at anyone from toddlers to adults.
Day 6: Timezone
Address: 31 Lake St, Northbridge WA 6003, Australia
Games arcades might have all but died out in Singapore, but Timezone still has a strong presence in Perth. Timezone Northbridge is packed with all of your kids' favorite arcade games, as well as air hockey, claw machines and more.
You and your partner can take turns watching the kids while the other enjoys the nearby James Street Mall and Perth Cultural Centre.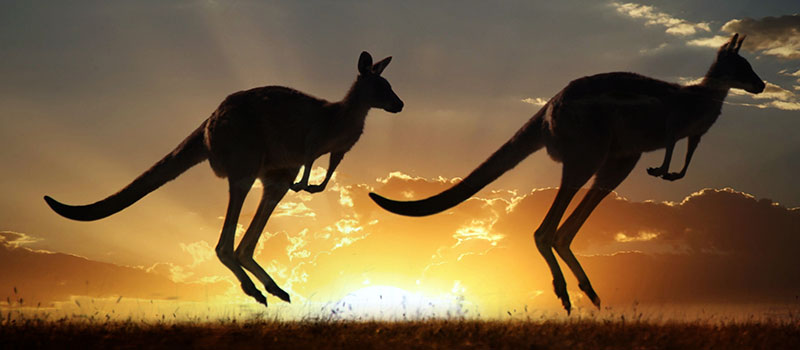 Day 7: Caversham Wildlife Park
Address: B, Lot 99 Lord St, Whiteman WA 6068
On your full last day in Perth, give your kids a final glimpse of the animals they love at Caversham Wildlife Park, which offers a chance to get up close and personal with a range of Australian and farm animals.
Your kids will relish the chance to feed kangaroos and cuddle koalas. You can be sure they'll be begging to revisit Australia even before you've left for Singapore!
Buy travel insurance
Protect your family with HL Assurance travel insurance this school holiday season. If you travel frequently, an annual travel insurance policy will keep you safe all year round.
By Joanne Poh
Disclaimer: All info contained herein is intended for your general information only and is not a substitute for insurance advice. If you have a specific question, please consult our insurance experts at 6702 0202.