Singapore might be an urban jungle, but that's okay, because Malaysia, our closest neighbour, is home to many scenic hiking trails, enabling visitors to enjoy nature in a tropical setting.
Here are five scenic hiking trails to enjoy on your next trip to Malaysia.
Mount Kinabalu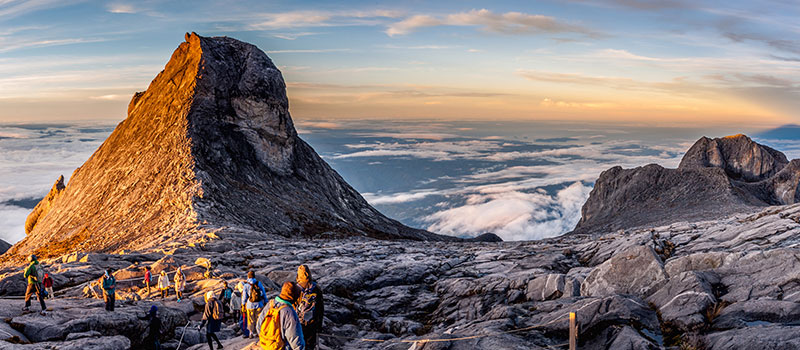 There is a reason so many climbers from all over the world flock to Mount Kinabalu every year. Not only is it the highest mountain in Malaysia, it is also a UNESCO World Heritage site thanks to the rich biodiversity on the mountain and in the surrounding areas.
The easiest way to climb Mount Kinabalu is to book yourself on a two-day climbing tour. Be warned that the climb, while not particularly technical, requires lots of endurance, so you should certainly train for it beforehand. You will have to wake up very early on the second day in order to reach the summit, but it'll be worth it when you see the clouds at your feet and enjoy a spectacular sunrise.
Mossy Forest, Cameron Highlands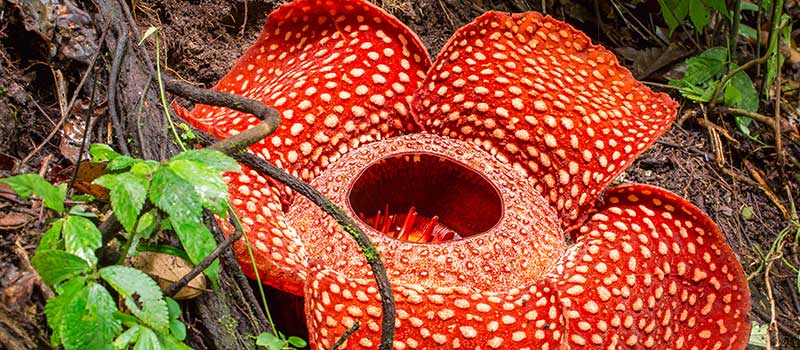 If you are not looking for a full-on mountaineering expedition, the Mossy Forest in Cameron Highlands is a relaxing and yet intriguing option, home to a diverse mix of flora and fauna including the elusive Rafflesia Flower. Thanks to the low temperatures, it is usually swathed in an ethereal mist that gives it a surreal appearance.
There are many trails of varying levels of difficulty, and you can also book yourself on a day trip if you prefer to follow an experienced guide.
Penang National Park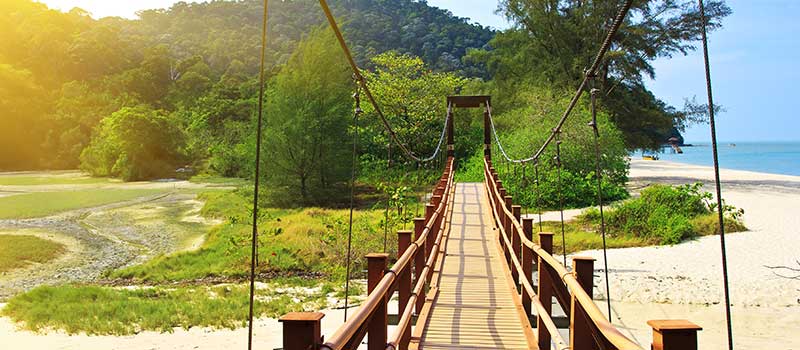 While Singaporeans usually think of Penang as a foodies' paradise, it's also home to lots of natural beauty thanks to places like Penang National Park.
The park is admittedly not huge, which makes it great for a quick day trip. Hiking trails are clearly marked and most are not too difficult. You can choose between walking along the coast to Monkey Beach, or taking a canopy walkway which enables you to see the park from above.
Bukit Broga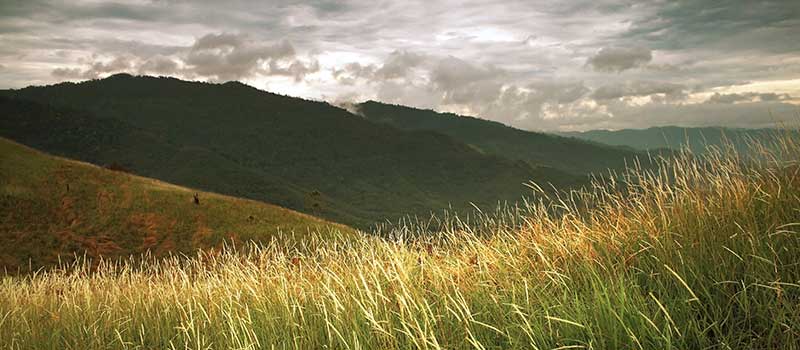 Broga Hill, or Bukit Broga, is a moderate hike near Kuala Lumpur that is known for its lalang grass and breathtaking views from the summit. The trail is quite clearly demarcated, so the hike can be done independently quite easily.
The entire climb can be completed in less than two hours, and while it is not terribly difficult even for those who are not accustomed to hiking, the ascent is quite steep so be prepared to perspire.
Mount Ophir
Gunung Ledang, also known as Mount Ophir, is located just across the causeway in Johor and so a convenient place to squeeze in a hike over the weekend. Before reaching the summit, you will enjoy a beautiful waterfall where you can take a dip if you wish.
The hike is challenging and is usually completed over 9 to 12 hours, so you might wish to spend the night in Tangkak the night before. To get there, you can either catch a bus to Tangkak from the Larkin bus terminal in Johor Bahru, or book a trekking trip in Singapore that will send you directly to Mount Ophir.
Don't leave on your Malaysian hiking trip without first protecting yourself with travel insurance form HL Assurance so you can climb with peace of mind.