You've been working hard all year, so you deserve a bit of luxury. But if you blow all your hard-earned cash on an expensive vacation, you'll never get off that hamster wheel.
Luckily, there are lots of luxury vacation options that will enable you to impress your friends without robbing a bank, such as the following.
Spa holiday by the sea on Ko Lanta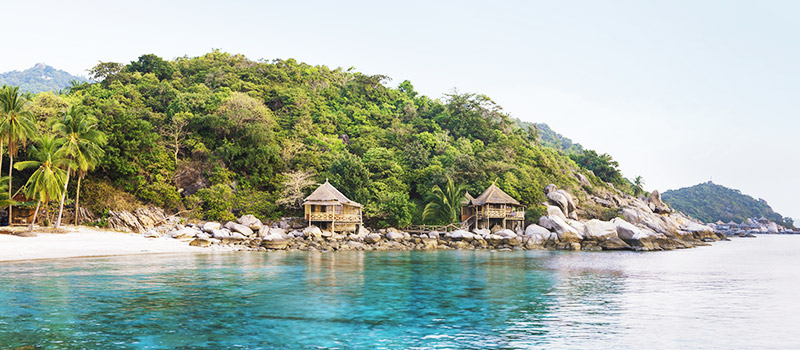 The south of Thailand is home to beautiful beaches and unspoiled tropical islands that are refreshingly inexpensive if you know where to look. What is more, thanks to the practice of Thai massage, spa services are ubiquitous and often very affordable in Thailand.
If you are looking for a tranquil, romantic island that hasn't been overrun by gap year backpackers, Ko Lanta is a good bet. There are numerous resort and spa establishments on the island that combines luxurious accommodation with massage and spa services. There's nothing quite like lounging by the beach all day with a good book, only to enjoy a buffet of spa treatments upon your return.
Jungle view bungalow in Bali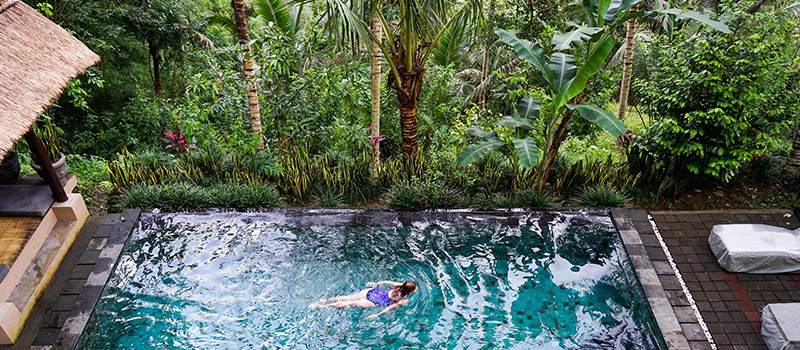 Bali is known for its beaches, but beachfront resorts can bet a bit pricey. Instead, head into the interior of the island and stay at a bungalow with a view of the tropical rainforest. Luxurious jungle-view bungalows in Ubud can be quite affordable compared to their beachfront counterparts.
If you are into yoga, meditation and temple exploring, Ubud will offer welcome respite from Bali's party towns. Treat yourself to a restaurant meal overlooking rice terraces followed by a Balinese dance performance.
Party it up in Kuala Lumpur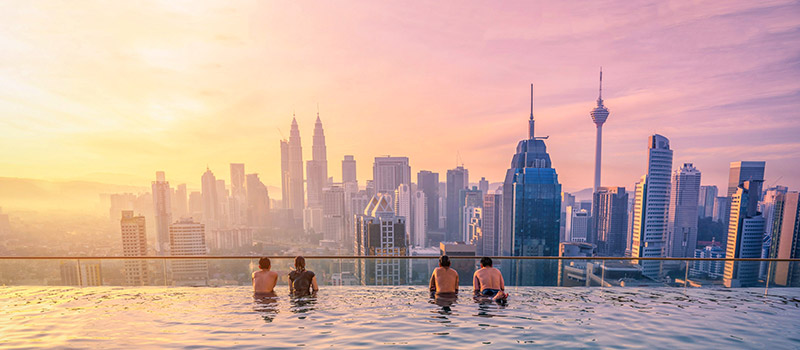 Thanks to the exchange rate, you don't need to be that rich to party at glamorous clubs in Kuala Lumpur. So book yourself into a hotel room in the heart of the city, pack some of your chicest outfits and get ready to paint the town red.
Zouk KL is still going strong and is now considered one of the city's best clubs. Club Kyo might have closed down in Singapore, but it is very much alive in KL at its Mandarin Oriental KL location. If you prefer to sip cocktails rather than gyrate on the dance floor, KL has no shortage of hip bars.
Stay in an overwater bungalow in Borneo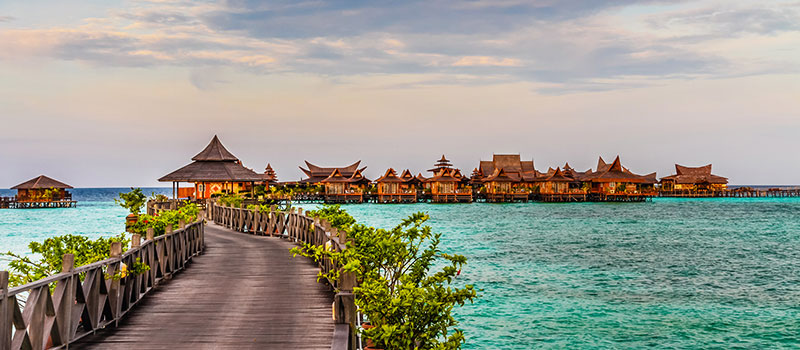 Everyone has seen those pictures of overwater bungalows in the Maldives. Well, you can enjoy a similar experience in Borneo at a fraction of the cost, as overwater villas are now becoming more and more popular in Malaysia, especially in Sabah, Sarawak and the many East Malaysian islands.
For instance, there are some overwater bungalow resorts on Mabul Island off Sabah's southeastern coast. They are not exactly cheap, but still a fraction of what you would pay in the Maldives. You can also combine your stay with some scuba diving and snorkelling when you are done admiring the water from the comfort of your villa.
Five-star hotel staycation in Johor Bahru
Virtually every other country in Southeast Asia is way cheaper than Singapore. So instead of spending a fortune on a staycation here, why not hop over the causeway and check into a five-star hotel in Johor Bahru? Once you clear customs, you can simply hop into a taxi and head straight to the hotel.
Whether you've been dying to swim in an infinity pool, order room service, gorge yourself on a buffet breakfast or simply luxuriate on high thread count sheets, you can do so in Johor Bahru without worrying about breaking the bank.
Protect yourself with travel insurance from HL Assurance so you can enjoy your luxury vacation with peace of mind.