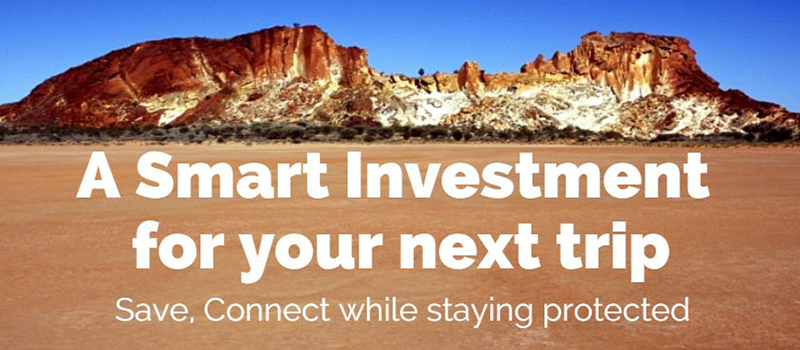 Planning for an overseas trip can be a lot of fun. Reading about the history and culture of your destination, and figuring out where to stay, what to do and what to eat are all part and parcel of the holiday experience.
But before you catch that flight out of Singapore, don't forget to protect yourself with a good travel insurance policy.
Better yet, get travel insurance that not only protects you, but also lets you enjoy extra perks that you can enjoy as you travel!
Introducing HL Assurance Travel Protect360
HL Assurance Travel Protect360 offers some of the most comprehensive travel protection on the market.
The policy has three tiers — Basic, Enhanced and Superior, which you can select depending on the maximum benefits you wish to receive.
You will receive extensive medical and dental coverage that covers you for medical expenses incurred overseas as well as in Singapore upon your return. The travel insurance policy also offers unlimited emergency medical evacuation claims, no matter which plan you book.
Travel Protect360 also covers you for a wide range of travel inconveniences, from delayed or lost baggage and missed connections to loss of personal belongings and emergency phone charges.
No matter what happens when you're on the road, you'll be able to call HL Assurance's 24-hour Travel, Emergency, Medical and Evacuation Assistance hotline for help at any time.
Whether you've lost your travel documents and baggage, need help making alternative flight arrangements, require emergency medical evacuation, need an interpreter or translator or are trying to deal with hospitals or embassies at your destination, help is just a phone call away.
But that's not all. As a Travel Protect360 policyholder, you'll also benefit from promotions that will make your trip an even more rewarding one!
Connect with free Wi-Fi while you're overseas
Thanks to an ongoing promotion, all Travel Protect360 customers who sign up for Enhanced, Superior and Annual Unlimited plans will receive a complimentary overseas Wi-Fi voucher code.
The voucher enables you to rent a Wi-Fi router from Changi Recommends. This portable device, which you can pick up at Changi Airport before your flight, gives you access to Wi-fi on-the-go at your overseas destination. You can connect up to 6 devices simultaneously.
That means that at any time during your trip, you can whip out your smartphone to book an Uber, access Google Maps and search for the cheapest way to get to your hotel from the airport, all without incurring any roaming charges.
Enjoy discounts on overseas attractions
Your holiday experience is defined by the things you see and the people you meet.
When you buy your Travel Protect360 policy, you'll receive free Klook vouchers that you can use to book tickets to a wide range of attractions and experiences, from theme park admission and rail passes to cooking classes and treks in nature.
HL Assurance is the only insurer offering Klook vouchers to make your trip a little cheaper and help you enjoy the best of what your destination has to offer.
Buy travel insurance
Ready to protect yourself before you travel? Apply for HL Assurance Travel Protect360 here. You can purchase your policy up to 182 days before your travel date, giving you plenty of time to decide how to spend your vouchers.
By Joanne Poh
Disclaimer: All info contained herein is intended for your general information only and is not a substitute for insurance advice. If you have a specific question, please consult our insurance experts at 6702 0202.