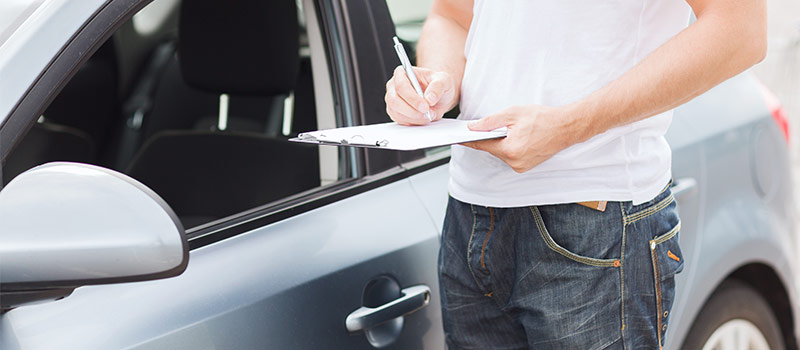 Buying a second-hand car is a smart move for budget-conscious people who wish to drive.
But you can't just walk into a showroom and walk away with a car the way you would with a brand new vehicle.
Before you agree to purchase a second-hand car, it is important to undertake a thorough inspection to ensure the vehicle is in good working condition. You also want to know beforehand which parts need to be fixed or replaced.
So make sure you do these seven things before you commit to buying a second-hand car.
Check the condition of the tires
Worn out tires can cost a pretty penny to replace, so you'll want to ensure the tires on any car you're considering are in good condition and have been well-maintained.
Examine the tire tread, and ensure they are deep enough. Also look out for any cuts and tears, as well as nails or stones that might be stuck in the tires.
Make sure the engine is running smoothly
The engine can be one of the most costly things to fix, so you want to be absolutely sure it's in good working condition.
First, peek under the hood to make sure there are no leaks, rust or other physical issues.
Tell the owner in advance to let you start the car when it's cold. Difficulty when cold starting could be indicative of larger problems.
When test driving the car, look out for sudden engine failure, problems with acceleration and maintaining speed, and difficulty moving off when stationary. Also, make sure transmission is smooth and that you detect no problems when changing gears.
Lights and signal lights
Any malfunctioning lights and signal lights will have to be replaced, so make sure you test them, both when the car is stationary and when it is in motion.
If signal light is malfunctioning, a bulb could need replacing, or there could be a more serious problem such as damage to the bulb holder, wires or connection.
Check the hoses, belts and timing belt
A car's hoses and belts must be in good working order, otherwise, engine overheating and other problems might arise.
Look under the hood and check the hose to ensure it is not leaking. The belt should not be suffering from abrasion or cracks.
Are there any scratches or dents?
How well the car's paint job has been maintained can be an indication of whether the car has been in an accident.
So check for scratches, dents, and rust on the body of the car.
Don't auto-renew your car insurance
Just because you've been signed up to the same motor insurance policy for years doesn't necessarily mean it's the best one for you. There's a good chance there are other policies that offer better protection and better value-for-money.
So instead of automatically buying your car insurance from the same insurer, do research every year on other policies. If you find one that would serve you better, don't hesitate to make the switch.
If you're buying from a dealer, compare their loans with bank loans
You can quite easily buy a car on your own by browsing online listings.
But should you decide to purchase yours from a dealer, you will have the option of taking a loan from the dealer rather than a bank.
Make sure you research the dealer's loan interest rate and compare it with those of car loans offered by the various banks before signing up. Chances are, there is a bank loan out there with a lower interest rate than your dealer's car loan. You'll also want to compare penalties (if any) for paying off the loan early.
By Joanne Poh
Disclaimer: All info contained herein is intended for your general information only and is not a substitute for insurance advice. If you have a specific question, please consult our insurance experts at 6702 0202.