Road trips can be fun, but they can also be dangerous. Unexpected incidents can happen at any time, regardless of how safely you drive. This is why it's important to take care of two notable things while you're on the road: you and your car.
You, as the driver, should always take care of yourself because the way you drive will determine your safety on the road. On the other hand, the car shall be your machine for transportation. A malfunctioning car can be dangerous while you're on the road.
If anything happens, it's best to always prepare yourself when the time comes. Prepare a car insurance plan and bring some essentials while you're on the road. Here are the top 7 car essentials you should bring when you're driving.
Spare tire (with a tire jack and tire iron)
Always bring at least one spare tire with a tire jack and tire iron in case one of your wheels get punctured. It's important to bring a tire jack and tire iron because without these two, replacing a tire with a spare one is almost impossible to do it by yourself. Learn how to change a tire in case of emergencies.
Jumper cables
If you're driving and your car suddenly starts to weaken progressively, it's highly likely the batter's "dead". You would want to be left stranded with nothing but yourself and your car, would you? Don't rely on someone else to help if your car battery dies. Pack a pair of jumper cables and learn how to jump-start a car. Doing so can help you in a tough situation such as a dead battery.
First aid kit
 A first aid kit is a must-have in your trips. If an accident happens along the way, having a first aid kit could make the difference between life and death for you or your passengers. These are some basic first aid supplies you should always keep in your kit: bandages, gauzes, antiseptics, painkillers, scissors, and tweezers.
Torch (flashlight)
 Driving long distance trips can sometimes take long hours of traveling. When an unexpected accident hits you during night-time, a torch is an essential tool to guide you in the dark. Any type of torch or flashlight will do, like an incandescent or LED type of torch. Heck, even a lantern will work well, as long it's a device that can illuminate your path.
Window breaker and seatbelt cutter
 Accidents can strike at any time. If you're caught in a tough situation, it can be deadly. Most accidents can cause the driver and passengers to be stuck in the vehicle after an accident. If escaping the vehicle is the online option left, keep a window breaker and seat cutter in your glove compartment. If you're stuck in a vehicle, you can try and save yourself and your passengers by cutting off the seatbelts and breaking the car windows.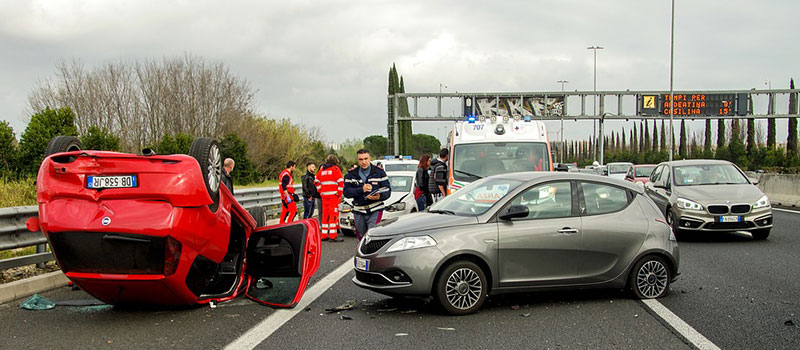 Device charger
Always bring a phone or tablet charger during your trips. Your battery might die on you when you need it most. A simple USB charger can give life to your phone when you most need it, so always bring it when you're driving.
Bottle of water
 You wouldn't want to be stranded without a bottle of water, would you? Always bring a bottle of water whenever you're driving, especially if you're on a long-distance trip. If your car dies on you and you're left stranded in a faraway place, a bottle of water can quench your thirst when you most need it.
Buy Car insurance
Don't go on a trip without coverage to back you up. Insure yourself and your car with the most affordable car insurance quote in Singapore. HL Assurance can provide you with the benefits of comprehensive coverage over medical and vehicle costs. Protect yourself while you're on the road and drive safely!