Before leaving on an overseas holiday, it's likely you already do most of your trip planning online from the comfort of your home in Singapore.
Buying air tickets, choosing and booking accommodation and planning itineraries are best done online since you can compare prices and read reviews thanks to the wealth of information on the Internet.
Here are some hotel booking websites you should know about when choosing and booking accommodation for your next trip.
Agoda.com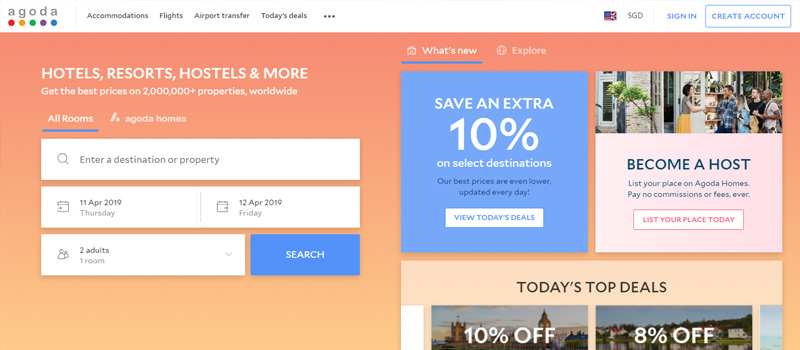 Agoda is probably the best website to use for hotel bookings in the Asian region. They have the largest selection of accommodation in Asia for every budget, from backpacker's hostels to ultra-luxe resorts.
They also offer lots of very generous discounts. It is not uncommon to see five-star hotel rooms going for more than 50% off. It is therefore always advisable to check if a particular hotel is on Agoda and if there is an ongoing discount rather than to book directly with the hotel.
Another of Agoda's strengths, compared to many other hotel booking sites, is their customer service, as they tend to be quite contactable and responsive.
HL Assurance is providing discount vouchers for your hotel bookings with Agoda.com when you purchase our travel insurance. This promotion is valid until 2 April 2019.
Booking.com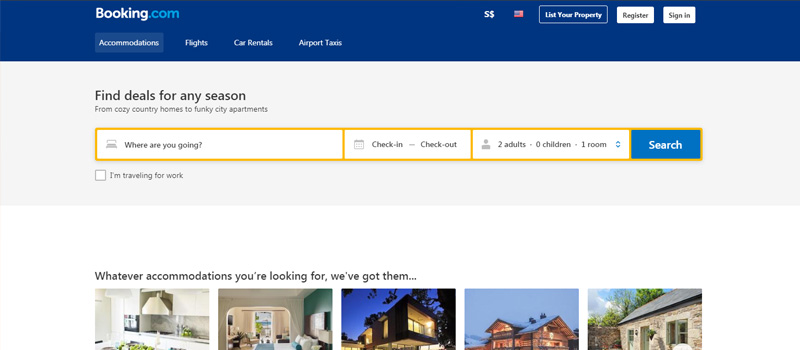 This is one of the world's biggest accommodation websites, with a huge selection of European and North American properties. If you are traveling to Paris or New York, use Booking.com as your go-to site for browsing and comparing accommodation.
Watch out for discounts on the website, as they are frequent and enable you to get more expensive rooms cheaply.
ChangiRecommends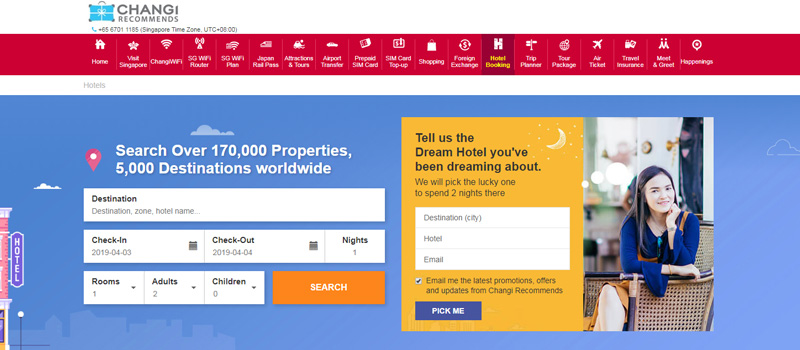 ChangiRecommends isn't just an accommodation booking website. It's a one-stop shop for all your travel needs. You can book air tickets, tour packages, Japan Rail Passes, and hotel rooms, as well as buy travel insurance, prepaid SIM cards and more.
It's worth giving ChangiRecommends a browse when booking hotels, as they have lots of discounts and promotions.
Hotels.com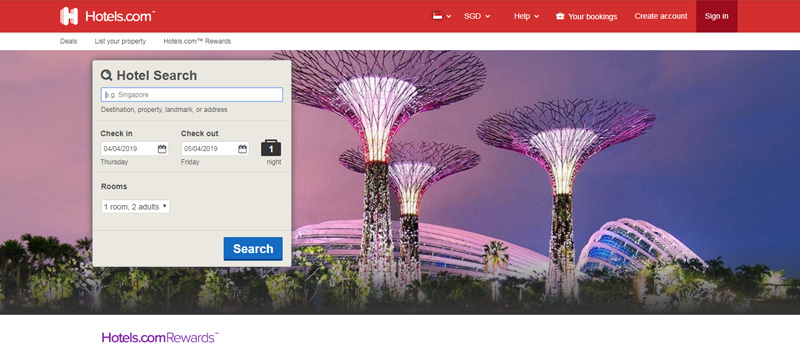 Hotels.com is quite similar to Booking.com. Although their range of hotels tends to be smaller than Booking.com's, they occasionally have better discounts, so if you're traveling to Europe or North America it's worthwhile comparing prices across both sites.
They tend to have a fairly good selection of budget hotels, so run a search here if you are looking for something cheap.
Airbnb.com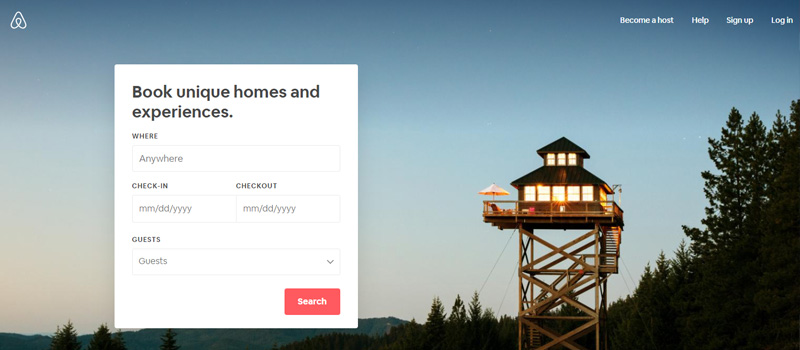 Although Airbnb is most commonly used as a home sharing platform, some hostels, bed and breakfasts, guesthouses and hotels now have listings on the site.
In addition, many so-called locals' apartments are essentially being run like hotels, with multiple rooms being rented out to guests and no proprietor living on-site.
If you are torn between staying in a local's home and booking a hotel room, there's no harm in having a browse on Agoda.
The verdict? If you're traveling within Asia, Agoda should be your first port of call. If you're traveling further afield, Booking.com is likely to have the widest range of hotels.
Finally, for those looking for the convenience of booking flights, hotels, insurance and more all on one site, use ChangiRecommends.
Buy travel insurance
Don't forget to get protected with a comprehensive travel insurance policy from HL Assurance when you are planning your trip. We provide 3 plan types with varying benefits and sum insured for you to choose the best or cheapest insurance policy. If you travel often, get an annual travel insurance policy that protects you for an entire year.