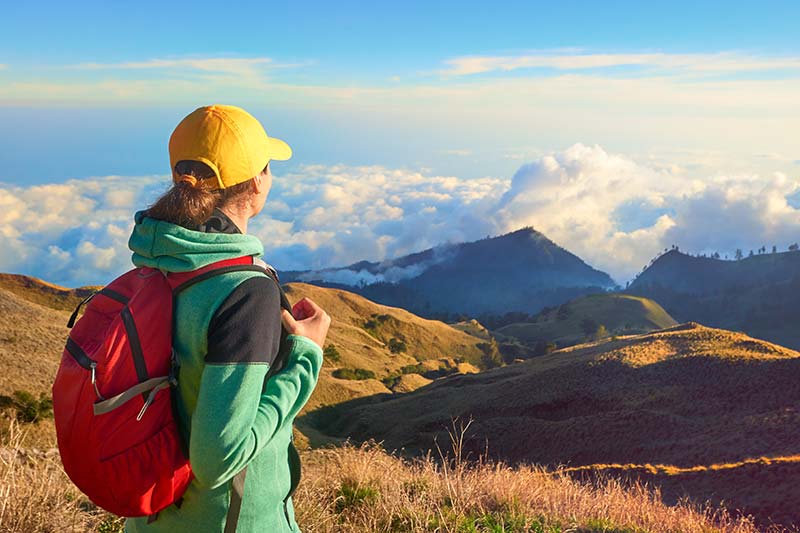 Sometimes, the travel advice and "protection" tips we read about make our hair stand. The only thing more important than being informed is to not be misinformed. In the interest of your own safety, here are some pieces of advice that you're best ignoring:
1. Use a self-defense system to fight off robbers 
If you are robbed in any situation, especially while abroad, don't attempt to kung-fu fight your attackers (or whatever self-defense system you've been taught). There are plenty of reasons why you'd just make things worst. First, you might anger or panic the person robbing you. This can cause them to actually hurt you, rather than just threaten you.
This is why – even within Singapore – the SPF warns against resisting when you're being robbed. Second, you can't make assumptions about another country's legal systems.
In some countries, there's a legal requirement called Duty to Retreat. This specifies that you must attempt to surrender or flee, before trying to fight back. To confuse things further, some countries (such as the United States) have different versions of this rule depending on which state you're in.
People have been jailed for injuring their attackers, regardless of the circumstances. If you punch, stab, shove the robber off the stairs, etc. you might be the one in trouble with the police. So if you're robbed, don't fight. Give the criminals what they want, and then seek help later (from the Singapore embassy).
2. If you get stung by a jellyfish on the beach, have someone pee on it
Jellyfish stings are uncomfortable, but fairly common occurrence among surfers and other beach loving types. This is especially true during "jellyfish seasons", which occur on a seasonal basis; so check the beach warnings for details. While jellyfish stings are rarely fatal, the pain can last for 24 hours, which is enough to ruin your vacation.
One common tip is to treat it immediately, by putting urine on it. The understanding is that acids in the urine will break down the chemical compounds of the sting. Unfortunately, doctors long ago explained that this doesn't work.
Doctors suggest that putting vinegar or baking soda on the wound if you don't want to go to a clinic. Alternatively, just keep bathing the stung area in seawater.
3. Use traveler's cheques all the time, everywhere
Traveler's cheques were helpful 30 or 40 years ago when credit/debit card networks were poorly established, and tourists had to carry big wads of cash. These days, there's almost no reason to use them.
For starters, traveler's cheques are in decline, with few hotels or shops accepting them. But we're not talking about convenience here, we're talking about your safety.
While traveler's cheques do make it harder to steal from you, you need to remember they may not be usable in emergencies. If you need an emergency bus ticket because you missed the tour coach, the odds are the service counter won't take your traveler's cheques.
And what if you require medical help, such as for a deep cut or serious illness? The only accessible clinic may tell you they're "cash or card" only. If you insist on using traveler's cheques, always plan around the possibility that you can't use them. Make sure the emergency money is on hand, in the form of hard cash or an overseas activated debit/credit card.
In addition, note that a good travel insurance policy is vital. Please don't head off with a bunch of traveler's cheques and a credit card, and assume you're prepared for emergencies.
Get a plan like Travel Protect360, which covers costs of being flown back to Singapore for medical treatment by their appointed assistance company (there is no limit on the claim amount for such emergency medical evacuations).
4. Tell the hotel staff to keep an eye on your room safe, if something very valuable is in it 
It's a mistake to think all hotel staff is honest. Even in a top five-star hotel, you're creating temptation by telling someone about your valuables. Remember that, of all the people able to steal from your safe, the hotel staff is at the very top.
They obviously have the means to open your safe (who do you call when the safe is stuck?), they are already in the building, and they can observe when you leave. It's best not to bring valuables like jewelry or expensive watches; but if you must bring them, you're better off not telling the staff.
You may not even want to keep it in the hotel, as there are some professional storage companies that let you rent a private safe (it may be expensive, but it's better than losing, say, a $50,000 Rolex). At any rate, the hotel staff is busy. Chances are they'll smile and nod, and then completely ignore your request. Do some research ahead of time, to see where you can store valuables besides the hotel safe.
5. If you get lost while hiking, use natural phenomena X to navigate back
There are too many TV shows that explain how to navigate if you get lost while hiking. These involve everything from watching where the sun sets, to looking at which side of the tree the moss is growing on. But unless you passed your jungle confidence course with top marks in NS, you're better off not doing any of that.
The basic rule, recommended by almost every wildlife authority, is to remain at your current location and wait for help to arrive. In most wildlife parks, there are routine patrols that search for lost hikers. If you were with a group before, it is even more likely that they – and the authorities – will come looking for you.
The further you walk however, the longer and harder it takes to find you. You may also make the mistake of going even further off the road, thus encountering dangerous wildlife. In Singapore, the worst you'll probably encounter is an angry otter.
But countries like Cambodia, China, Australia, etc. have actual large and dangerous predators in their wilderness areas, like mountain lions and bears. It would be better to stay put, and at most walk a kilometer or so to try and find mobile phone reception (in case it needs to be said, never go hiking without a fully charged, GPS enabled smartphone).
By Ryan Ong
Disclaimer: All info contained herein is intended for your general information only and is not a substitute for insurance advice. If you have a specific question, please consult our insurance experts at 6702 0202.