It's not hard to see why Melbourne is such a charming travel destination. This city in Victoria, Australia is not only home to a bustling cafe scene and world-class museums, but also has lots of natural beauty just waiting to be discovered.
Renting a car is one of the best ways to explore Melbourne's surrounds. Better yet, when you protect yourself with
annual travel insurance
from HL Assurance using the promo code HUATAH, you receive discounts off Hertz Car Rental, a $50 hotel booking voucher and $10 YouTrip credit, in addition to 10% discount on your insurance. Make the most of this promotion by using your $50 hotel voucher at one of
Melbourne's best hotels
, such as the beautiful Intercontinental Melbourne the Rialto, housed in a distinctive historic building. And before you leave Singapore, don't forget to exchange currencies on YouTrip to take advantage of your $10 credit. So hop in the driver's seat and get ready to embark on one (or all) of these day trips from Melbourne.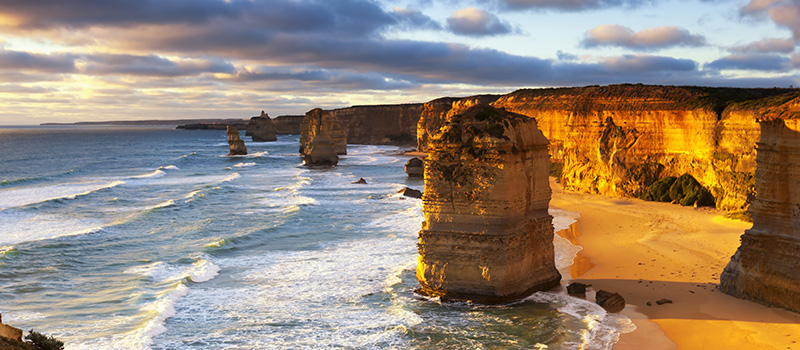 Day 1: Great Ocean Road
The Great Ocean Road, which hugs Victoria's southern coastline, is an iconic drive that can be done in a single day or over several if you're keen to spend the night. It's also cheap to visit, as the sights are all free. Leave in the morning so you'll have plenty of time to explore at leisure.
The beginning of the Great Ocean Road is located about 43 kilometers to the Southwest of Melbourne. Most drivers from Melbourne pass by Torquay before reaching the Great Ocean Road proper. From there, all you have to do is follow the road and enjoy the scenery along the way. Once on the Great Ocean Road, you will pass the towns Lorne, Apollo Bay, Port Campbell, and Warrnambool. Feel free to stop at one of these towns whenever you need a break from driving as they are filled with F&B options, from the cheapest cafes to the most luxurious restaurants. You will want to get out of the car to get a closer look at natural sights such as Bells Beach, a favorite location of pro surfers. Stop for lunch at Apollo Bay, a town on the Great Ocean Road that has a good number of restaurants and cafes. La Bimba (125 Great Ocean Road) is open for lunch till 3 pm and has a reputation for excellent seafood. Continue onwards until you reach the famous Twelve Apostles, a beautiful group of limestone stacks rising out of the ocean. Another imposing formation, Loch Ard Gorge, is just minutes away. If you wish to spend the night in one of the towns on the Great Ocean Road, HL Assurance's
single trip travel insurance policy
gets you a $50 hotel booking voucher as well $5 YouTrip credit and 5% discount on your insurance with the GONGXI promo code.* With your $50 hotel booking voucher, you can check into Seafarers Getaway on the Great Ocean Road, stunning beachfront accommodation where you'll have the ocean at your doorstep. If you run out of cash, you can always exchange currencies on the go using the YouTrip app, taking advantage of your $5 credit at the same time. Alternatively, you can take the highway back to Melbourne well before dark and enjoy the rest of your day exploring the city.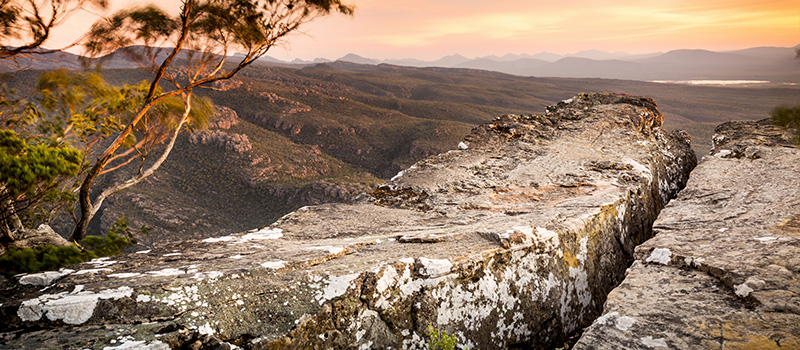 Day 2: Grampians National Park
Grampians National Park is home to some of Australia's most stunning walking trails and most picturesque views. The park is located to the Northwest of Melbourne City on a very straightforward hour-long drive along the highway.
Depart in the morning and drive along Grampians Way, which winds around the park and offers excellent views of the park's vegetation. Try to spot a few koalas in the trees as you drive by. You can park your car at several points along the way, put on a good pair of walking shoes and follow walking trails into the park. At lunchtime, duck into Livefast Lifestyle Cafe (97 Grampians Road), which is open for breakfast, lunch, and dinner and serves artisanal coffee, as would befit a Melbourne cafe. They offer some cheap snack options as well. Finally, when you're done exploring, drive back to Melbourne in about an hour and enjoy the rest of your evening.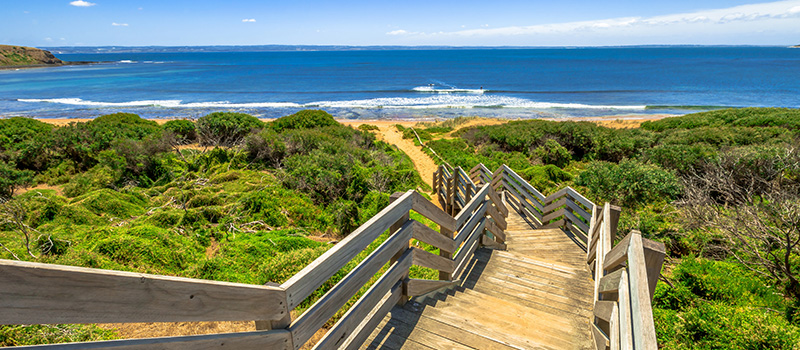 Day 3: Phillip Island
The charming Phillip Island, located about 1 hour and 45 minutes away from the city center of Melbourne, has become a popular tourist attraction due to Penguin Parade (1019 Ventnor Road, Summerlands), a stretch of beach where fairy penguins emerge from the sea at sunset and take shelter in their nests on land.
You will have to check the arrival time of the penguins
on this website
for the day you wish to travel there. The viewing platform opens an hour before the Penguins' arrival. It is best to depart from Melbourne in the morning or early afternoon. That way, you can have lunch on Phillip Island and have a few hours to explore some of the island's other attractions before visiting the Penguin Parade. Some noteworthy attractions on Phillip Island include the Koala Conservation Centre (1810 Phillip Island Road) and the Phillip Island Chocolate Factory (930 Phillip Island Road Newhaven). By the time the Penguins have returned to their nests, it will be close to dinnertime, so you can opt to eat at a restaurant on Phillip Island before making the drive back to Melbourne. We recommend Cheeky Goose Cafe (72 Chapel St, Cowes, Phillip Island), which is usually open till 10 pm.
Buy Travel Insurance
Before embarking on your holiday in Melbourne, protect yourself with HL Assurance's travel insurance and take advantage of attractive promotions.
By Joanne Poh
Disclaimer: All info contained herein is intended for your general information only and is not a substitute for insurance advice. If you have a specific question, please consult our insurance experts at 6702 0202.
*For a limited time – promotion period only.