Based on Life Insurance Association's (LIA) latest Protection Gap Study, an average critical illness coverage of S$300,000 is needed in order to be financially well-protected when diagnosed with a critical illness (CI). With this in mind, a few questions you should ask
yourself are:
Do I have this amount of money to get the healthcare I need and to fully recover?
Will I have to borrow money? Will my family and I have to depend on others financially?
Is this illness going to wipe out the savings I've set aside for a rainy day or for my child's
education??
Will I become a burden to my family and others?
These are valid and relevant concerns for everybody because a Cancer, Stroke and Heart Attack can strike anyone at any time any age. These concerns should make you want to act now – for yourself and your family.
HL Assurance understands how an unexpected event such as Critical Illnesses can cause the average Singaporean a great amount of stress. And they can help make it possible for every Singaporean to be able to afford the protection they need when such a time comes.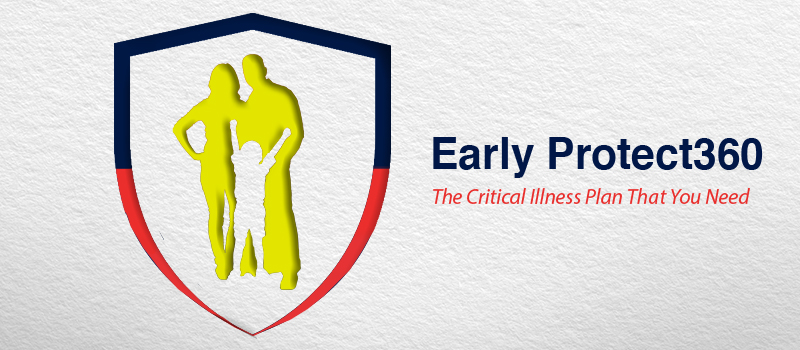 HL Assurance has customised a limited-time offer Early Critical Illness Plans* to give Singaporeans some much-needed peace of mind. Purchase the plan now and go to bed knowing you and your family will be taken care of no matter what happens.
HL Assurance Early Protect360 Plan benefits include:
Affordable premium – starts from only S$0.35 per day
Immediate coverage with no medical examination required
Accelerated payout for Early Stage Critical Illness
Free medical teleconsultations
Immediate sign-up with only 5 questions
Instant digital activation
Renewable policy up to age 75
Additional benefits** for a limited-time offer:
*Offer will end when Group Size has reached maximum premium allowed.
**Limited Time – Special Promotion

Written By MyAgenc
Disclaimer: All info contained herein is intended for your general information only and is not a substitute for insurance advice. If you have a specific question, please consult our insurance experts at 6702 0202.