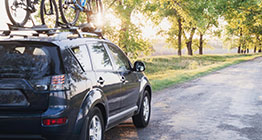 Car Protect360
If You Are Looking For A Car Insurance To Suit Your Needs, We Have It Here For You.
Car Protect360 Promotion Terms And Conditions
Promotion refers to Great Value Car Insurance Promotion.
Promotion is applicable after loadings and deduction of NCD (No Claims Discount) and Good Driver Discount.
NCD Protector is not transferable to another insurer.
NCD Protector will not protect vehicle owners against non-renewal or cancellation of their policy by their insurer.
Promotion applies to new customers with NCD 30%, 40% or 50% who purchase Car Insurance policy from now to 31 March 2021, with both dates inclusive, ("promotion period") via our website (https://www.hlas.com.sg) or Customer Care & Sales Hotline at 6702 0202 will be entitled to 25% off premium and a complimentary of either Car Inspection, Silver Servicing Package, 2-in-1 Air-Con Treatment or Paint Protection System ("service") if they fulfil the promotion requirements.
HL Assurance reserves the right to top up the promotion with any service of any value and also to change or replace any offer service during and after the promotion period without prior notice.
Complimentary car maintenance package ("service") stated is valid for six (6) months from the purchase date of Car Protect360 policy.
A Redemption Letter ("Letter") will be sent to an Eligible Policyholder's billing address (based on HL Assurance's records), together with the Car Protect360 Policy within fourteen (14) working days after HL Assurance determines in its absolute discretion that the criteria under this Promotion have been met, barring any unforeseen technical delays.
Each Eligible Policyholder is entitled to 1 free service. No requests for extension will be entertained by HL Assurance or the merchant and no extension will be granted.
The original Letter must present at either VICOM Centres or Spark Car Centres upon redemption / utilisation.
The Letter is non-transferable, non-exchangeable for other items of the same value, cash or discount.
You must be between twenty-seven (27) years to sixty-four (64) years of age as of your last birthday to effect the Car Protect360 plan.
All applications are subject to HL Assurance's acceptance.
Promotion with complimentary service is NOT eligible on the following conditions:

Motor Schemes by authorized dealers.
High performance cars, Coupe, Convertible, Sport vehicle model.
High capacity car of more than 5000cc.
Car with high value more than $300,000.
Main or named Driver has less than two (2) years valid driving license and minimum two (2) years driving experience.
Cars used for commercial purposes, hire, reward, rental or lease or as courtesy passenger vehicles.
Cars with modifications.
Cars with accidents and/or claims in the last three (3) years.
Driver with license suspended or cancelled in the last three (3) years.
Driver with No Claim Discount (NCD) of 0%, 10% or 20%.
Car Insurance that have been declined, terminated or imposed with special terms by an insurance company.

In case of any dispute, HL Assurance's decision on all matters relating to this Promotion is final, conclusive and binding.
HL Assurance at any time, at its sole discretion and without prior notice; can vary, modify, delete or add to these terms and conditions. Please refer to the policy wording for full details.
HL Assurance full disclaimers, terms and conditions apply to individual products. © 2021 HL Assurance Pte. Ltd. Co. Reg. No. 201229558W.
"HL Assurance" means HL Assurance Pte. Ltd.
Application & Enquiry
Telephone: 6702 0202 (Mondays to Fridays, 9 a.m – 6 p.m excluding Saturdays, Sundays and Public Holidays)
Website: www.hlas.com.sg
Frequently Asked Questions for Car Protect360