Preparing your trip the week before will definitely give you excitement and anxiety regardless this is your first trip or hundredth trip. So it's helpful to have a checklist and rundown what items or tasks you want to pack and complete them before jetting off to your favorite holiday destination.
To embark your next trip with greater peace of mind, you should refer to our travel checklist plan and be ready for your splendid escapade.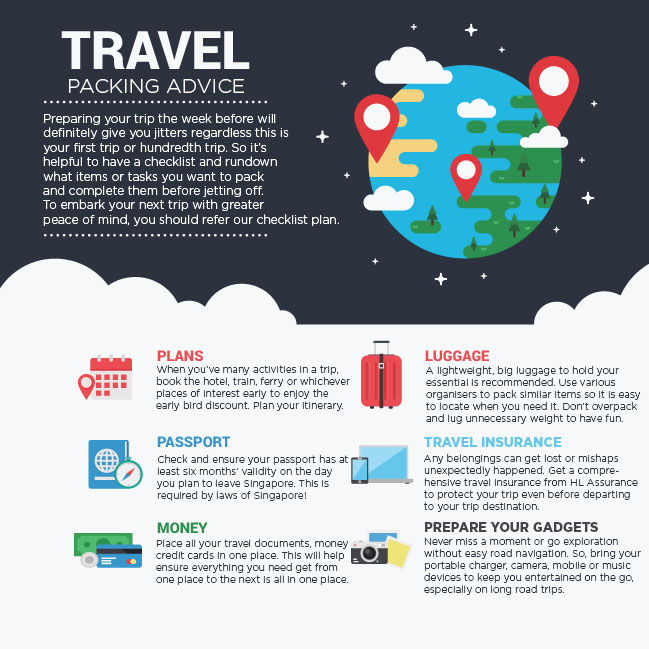 By Pang Wee Ya
Disclaimer: All info contained herein is intended for your general information only and is not a substitute for insurance advice. If you have a specific question, please consult our insurance experts at 6702 0202.