Craving an island getaway but can't afford to take too much leave? You can enjoy the sun, sand and sea on a quick weekend getaway to Langkawi, Malaysia. Here is a 2-day, 1-night itinerary for your trip to Langkawi.
Day 1
 Morning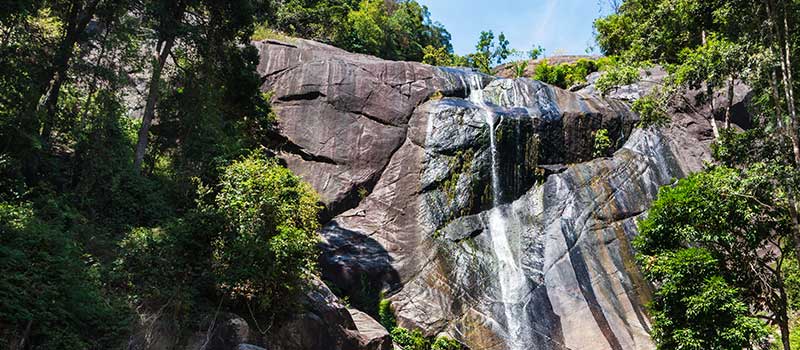 Arrive in the morning, check-in at your accommodation, have a quick breakfast in the area and then head to the Talaga Tujuh Waterfalls or Seven Wells (Mukim Padang Matsirat, Alan Telaga Tuuh, 07000 Langkawi), a waterfall with seven pools.
Don't forget to bring along your swimsuit if you wish to take a dip in one of the pools. You can spend most of the morning relaxing by the waterfall before heading back to dry off.
Afternoon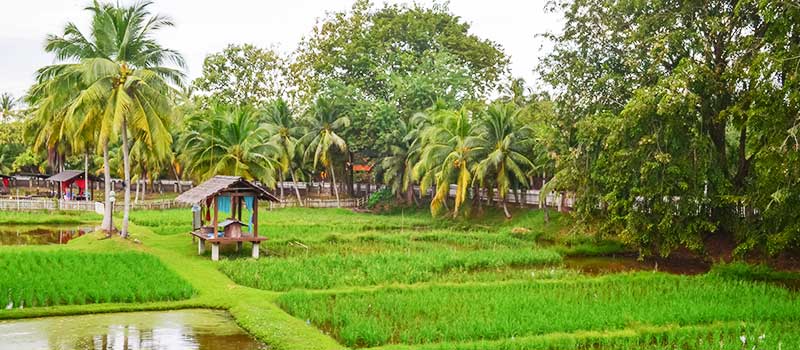 In the afternoon, visit the Laman Padi Rice Garden (Jalan Pantai Cenang, Pantai Cenang 07000 Langkawi), where you can see how rice is cultivated and even visit a museum about rice. Admission is free.
Before commencing your visit, have lunch at the in-house restaurant, where you can enjoy Malay cuisine made with rice harvested just metres away.
It is highly recommended to engage the services of one of the free tour guides working there, as you will learn a lot more and can even try to help with planting and harvesting of the rice. Don't forget to climb up to the rooftop garden for nice views of the rice fields.
Evening
Depending on where your accommodation is located, spend the evening strolling along one of the beaches in the vicinity, the most popular being Pantai Cenang (Kampung Lubok Buaya 07000 Langkawi)
Dine at one of the many beachfront restaurants in the area such as Orkid Ria Seafood Restaurant (Lot 1225 Jalan Pantai Cenang, Langkawi 07000), followed by a cocktail at Ah Chong Beach Bar Cafe (2 Jalan Pantai Chenang, Kampung Lubok Buaya, 07000 Langkawi) as you enjoy the sunset and the lapping of the waves.
Day 2
 Morning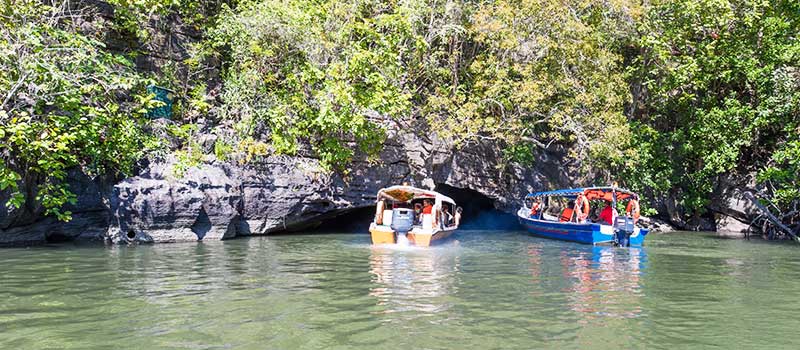 After breakfast at your accommodation, start the day at Tanjung Rhu (Jalan Tanjung Rhu, Tanjung Rhu, 07000 Langkawi), where you can explore limestone caves, mangrove forests and of course beaches. If you're in Langkawi for the beach, you'll be happy to know that Tanjung Rhu is also home to some of the island's most pristine beaches.
While Tanjung Rhu is also home to many pricey resorts, you can still have a cheap yet satisfying lunch by dining at one of the many street stalls in the area serving up Mee Gulung, a Langkawi speciality.
Afternoon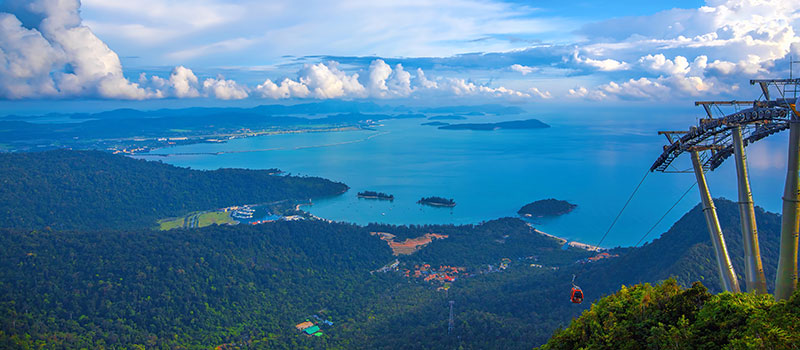 Head to the cable car station for a breathtaking ride in the SkyCab, which is the world's steepest cable car ride and takes you all the way to Mount Machinchang, where you'll enjoy panoramic views of the sea and surrounding islands. A ticket costs 55 MYR (18 SGD) and also includes entry to the SkyDome, SkyRex and 3D Art Langkawi.
Instead of taking the cable car, you can cross the SkyBridge, the world's longest free span and curved bridge, to Mount Machinchang for 5 MYR (1.64 SGD).
Evening
Before catching your flight or ferry out of Langkawi, if you still have time for dinner, treat yourself to a meal at a restaurant of your choice.
If you are willing to pay a bit more, Rimba at Ambong Pool Villas is a romantic choice. You'll get to enjoy Asian-fusion, seafood-heavy meals with a stunning view of surrounding forests and trees. Budget at least 100 MYR (33 SGD) per person.
Before heading to Langkawi, protect yourself with travel insurance from HL Assurance for a safe and enjoyable trip.