No other place in the world encapsulates beauty, culture, and tradition like Vietnam. The country is home to many wonderful landscapes and sceneries.
Adventurers can easily get lost around the luscious surroundings and immersive environments of Vietnam.
If you haven't been to Vietnam yet, why not put it on your list? Planning a trip to Vietnam is a wise choice, mostly because the country is mostly friendly and safe.
You'll feel secure and engaged all throughout your travel experience in Vietnam.
Here are 4 ideal things to do when in Vietnam!
Explore Ha Long Bay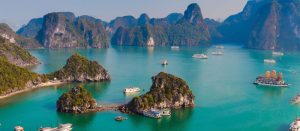 You won't experience the true essence of Vietnam without exploring Ha Long Bay. Located in Quang Ninh Province, Vietnam, Ha Long Bay features huge caves and stunning islands.
With a name that translates to "descending dragon", Ha Long Bay is almost impossible to miss when you're in Vietnam. Its areas are surrounded by astonishing islands and plentiful bodies of water which are almost pure in color. Explore these islands on foot, and you'll be able to witness the wonderful tropical jungles of Vietnam. Ha Long Bay also plays a huge part in Vietnam's history. It has been shown that Ha Long Bay has been an unfortunate setting for naval battles. During the Vietnam War, the popular site also a location for battles with American troops. Many waterways between surrounding islands were laid with mines by the United States Navy that still pose a minor threat up to this day.
Visit Hanoi, the capital of Vietnam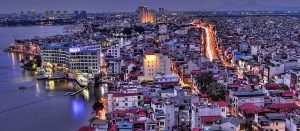 As the capital of Vietnam, Hanoi should probably be your first stop in the country. Hanoi provides many opportunities for dining, shopping, and entertainment. While you're in Hanoi, you should take the chance to indulge in its many vibrant activities.
You can visit both theatres, bars, and dance clubs. Hanoi is rich in cuisine as well. You can taste Vietnam's signature foods such as
phở
, cốm, and bánh cuốn. The capital is a center for political tension and economic growth. Its rich history and culture are enough to hook you into Vietnam's true atmosphere. If you want to experience the lifelike essence of Vietnam, visit Hanoi.
Taste authentic Vietnam coffee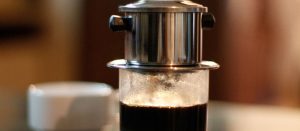 Vietnam is popular for its own brand of coffee. Located in Buôn Ma Thuột is the central point of Vietnam's coffee industry. Visit Buôn Ma Thuột, and taste one of the best coffees around the world.
You won't get a taste of coffee anywhere else. If you're in Vietnam, don't even hesitate. Take a chance and taste for yourself to find out why aficionados and experts around the world are praising Vietnam's brand of coffee. While you're there, take home some of their coffee for your family and friends to taste.
Learn more about Vietnam's history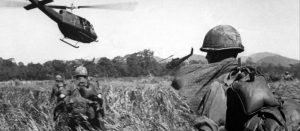 Vietnam hosts a shadowy background to one of history's most tragic events. If you're in the country, try to take the opportunity to learn more about Vietnam's history.
Ever since then, Vietnam has battled many wars and fought against colonizers, invaders, and intruders. But it was not until the end of the Vietnam War when they started to become a unified country.
Their history is filled with many tragic events. While you're in Vietnam, visit many of their museums such as Gia Long Palace, War Remnants Museum, and Huế Museum of Royal Fine Arts.
Buy travel insurance
Don't travel without protection! Secure your adventures with travel insurance from HL Assurance. Our travel insurance promotion will provide extensive coverage throughout your adventures.
There's no other travel insurance in comparison here in Singapore. HL Assurance will provide you the necessary benefits and coverage for your adventures!