Peru is an increasingly popular travel destination for visitors from Singapore, who are flocking to the South American nation in order to explore Incan ruins like the famous Machu Picchu and historic city Cusco.
But Peru's capital and largest city, Lima, is definitely worth more than a few days of your time. Not only is it a world-class culinary destination, it's also a vibrant city with lots of eye-popping spots that look great in photos, such as the following.
Barranco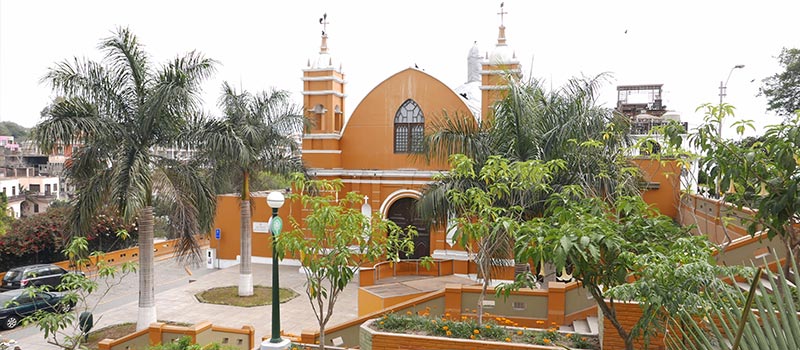 This suburban seaside neighbourhood is located about 15 km from the city centre of Lima and is one of the most atmospheric places in the city thanks to gorgeous architecture from the 19th and 20th century. Barranco is one of the trendiest districts in Lima, so you'll find no shortage of beautiful cafes, hip bars and street art that make perfect backdrops to any photo. The Bridge of Sighs is now a hotspot for couples and adorned with some striking street art, while Plaza de Armas is the neighbourhood's soul, a meeting point for its youthful inhabitants and home to street musicians and artisanal markets.
Huaca Pucllana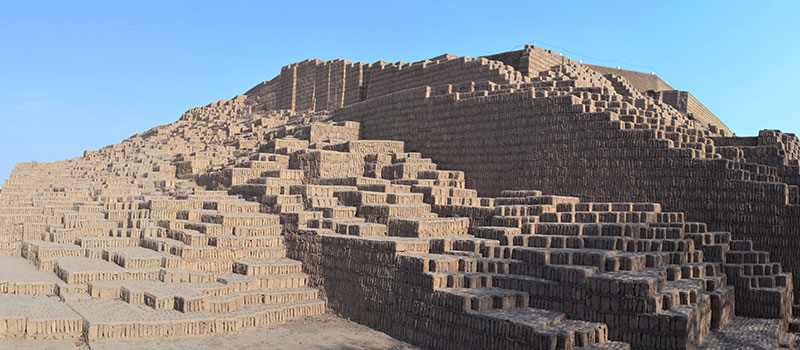 Address: Cuadra S/N, Calle General Borgoño 8, Miraflores
This magnificent pyramid, located in Lima's Miraflores district, makes an evocative and mysterious backdrop to an Instagram photo. It was built by adherents of the Lima culture, an indigenous civilisation that pre-dates the Incas and existed from about 100 to 650. The huge Huaca Pucllana complex comprises many sections, parts of which were used for religious rites, public meetings and more.
Santo Domingo
Address: Cercado de Lima 15001
This series of Catholic religious buildings are a sight to behold. One of the most important historic sites in Lima, the church and convent are swathed in bright pops of colour and bold motifs. The convent's interior courtyard, with its red and pink arcade and lush garden, is rivalled only by the church interior's dizzying black and white tiles and lime green pillars.
Plaza Mayor
If you have to pick one square to photograph in Lima, let it be Plaza Mayor., also known as Plaza de Armas. This UNESCO-listed square is an imposing reminder of the birth of Lima. The square itself is massive and linked to the rest of the city by many roads. It is also flanked by numerous important and ornate buildings, such as the Government Palace, Municipal Palace of Lima, Cathedral of Lima and Archbishop's Palace of Lima, and is thus a good starting point if you wish to photograph all of them.
El Parque del Amor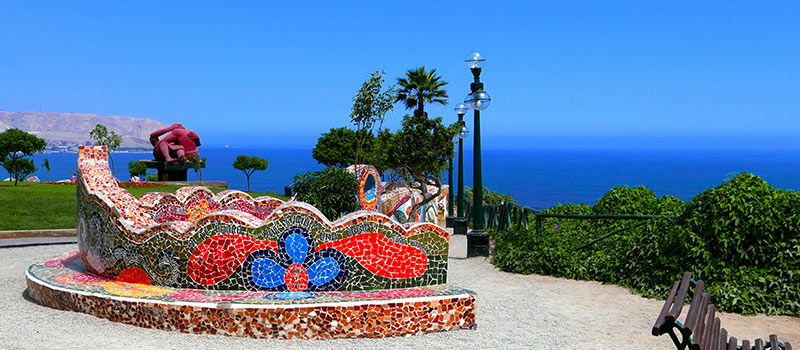 Address: Malecón Cisneros, Miraflores 15074
Whether or not you're in Lima with a loved one, El Parque del Amor, or the Park of Love, is one of the most photogenic parks in Peru. Not only is it adorned with colourful mosaics with love as a central theme, it also offers stunning ocean views. The park's most famous sculpture, called El Beso or the Kiss, has no doubt inspired lots of couples to pose for photos of themselves in the very same liplock.
Buy travel insurance
Don't forget to protect yourself with travel insurance from HL Assurance for peace of mind on your trip to Peru. Check out our website for the latest deals and promotions, as well as to compare our various travel insurance plans.