There is no place quite like Iceland when it comes to otherworldly landscapes. This Nordic island nation is not as cold as its name suggests, but when it comes to panoramas as desolate as they are breathtaking, it does not disappoint.
Here are five must-dos when visiting Iceland.
Feel overwhelmed at the Gullfoss Waterfall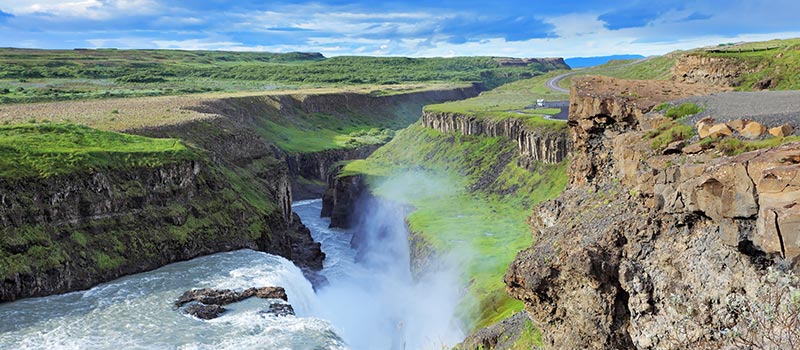 There are many stunning natural sights a reasonable drive from Reykjavík, but Gullfoss Waterfall is arguably the most stunning of them all. This massive waterfall located in a river canyon is made up of three steps ending in a treacherous 32 meter-tall plunge.
If you are opting for a day tour rather than renting a car on your own, you can visit the Gullfoss Waterfall as part of a Golden Circle Tour, which will also take you to the UNESCO-listed Pingvellir National Park and the Geysir geothermal area, both of which are also amazing.
Try Icelandic food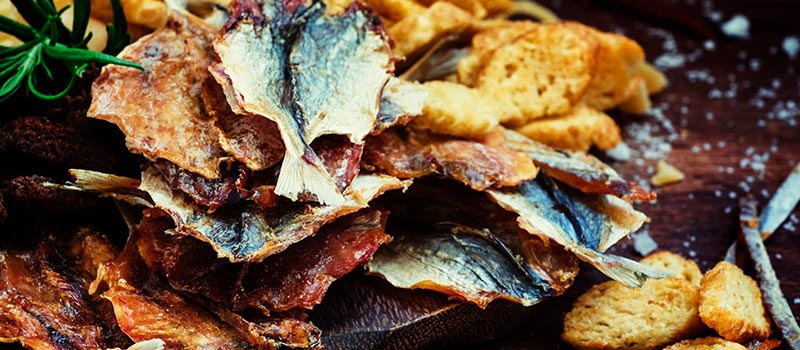 Iceland food is like nothing you've ever experienced. With an unforgiving climate that makes it difficult to cultivate vegetables, Icelandic cuisine features a lot of dried fish and cured meats.
Harðfiskur is can be purchased at supermarkets and is commonly eaten as a snack, sometimes slathered in butter. Other unusual dishes include svið, which consists of a sheep's head sliced in half and boiled without the brain, as well as skyr, a cheese which is similar in taste to yogurt and can be bought in pots and enjoyed at breakfast.
Catch the Northern Lights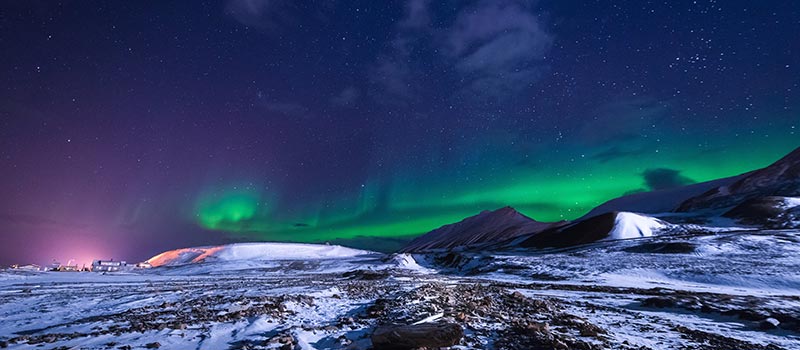 For many visitors from Singapore, seeing the Northern Lights or aurora borealis is a key goal when in Iceland. To raise your chances of seeing the elusive lights, visit Iceland from September to March, which is when the lights stick around the longest.
It is advisable to drive some distance from the city where there is less light pollution. If you will not be renting a car, opt for a Northern Lights tour instead. Some tours offer a spot on a second tour free of charge if you fail to see the Northern Lights the first time around.
Swim in the Blue Lagoon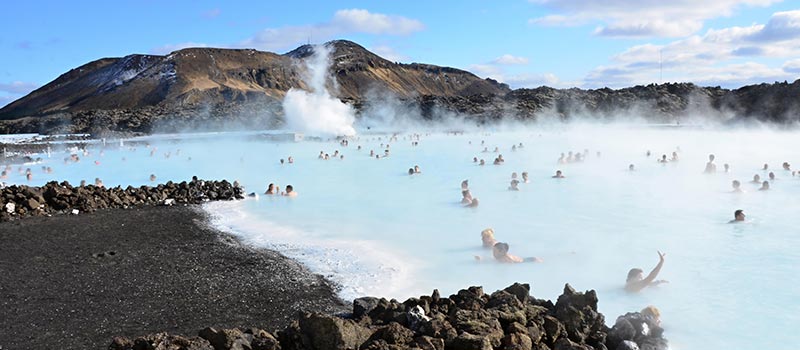 Geothermal pools are all the rage in Iceland. These natural hot tubs and hot springs are said to contain minerals that are great for the skin.
The most famous geothermal pool in Iceland is the Blue Lagoon, filled with turquoise waters that are warmed to almost 38 degrees Celcius. The water gets its unusual colour from algae, silica, and minerals courtesy of Iceland's lava beds. There are also many spa treatments, as well as a sauna and steam bath, to indulge in if you wish. You can also exfoliate using the silica mud that you'll see staff members carrying around.
Go glacier trekking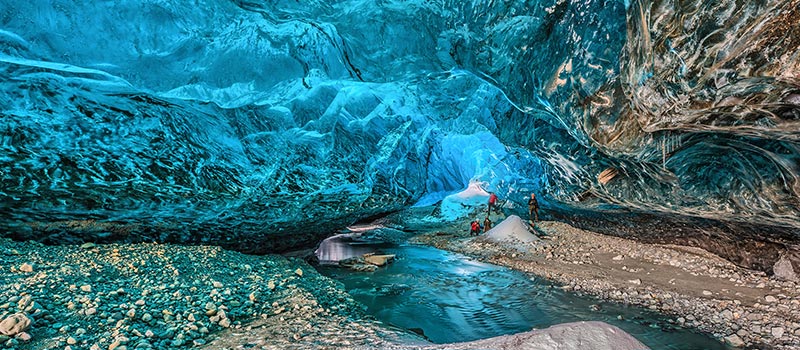 Join a glacier hiking tour and explore on foot some of Iceland's most magnificent ice formations. Armed with crampons and ice axes, you'll gaze in awe at the towering, alien-like glaciers while being fed fun facts courtesy of your guide.
Glacier tours can be booked from Reykjavik, with most taking place in the Skaftafell area. Glacier trekking can be strenuous, so make sure you are in good health and protect yourself with travel insurance before signing up for this activity.
Buy travel insurance
Don't leave home without first protecting yourself with travel insurance from HL Assurance. Get information on the latest deals and promotions on our website, and compare our plans to find the one that best suits your needs.