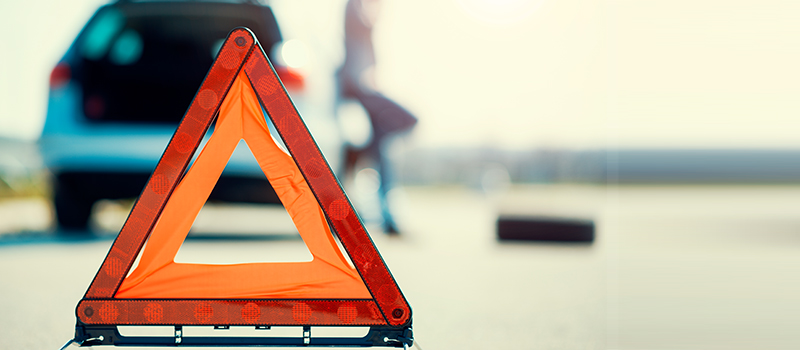 Owning a car is not cheap in Singapore, so you'll want to keep your car in good working order for as long as possible.
Other than maintaining your car regularly and driving it responsibly, the key to keeping your car in good shape is to be alert to any signs of damage or imminent breakdown so you can send it to the workshop before it's too late.
Here are five reasons cars break down, and the warning signs to look out for.
Dying battery
Your car's battery works hard to get your engine started whenever you turn your ignition key. Battery faults can cause problems starting the vehicle, or make your car stall frequently.
There's a good chance it's time to replace your battery when you have difficulty starting the car, or if the engine doesn't come to life as promptly as it once did.
You should also check your battery for wear by taking a look at the battery case. If it looks swollen or misshapen, your battery needs displacing. Also look out for corrosion or leaks around the battery's connections, as these might need to be cleaned in order for the battery to function properly.
Finally, if you accidentally left your lights on overnight or forgot to unplug an electrical device or charger in your car, don't be surprised if your battery drains overnight. You might be able to jump-start your car using jumper cables, and then leave it to run for a while to let the battery charge. But in some cases, your battery might be permanently drained and need replacement.
Worn out tires
Changing your tires when they're worn out is essential, not just to ensure your car remains safe to drive, but also to avoid tire failure. If your tires fail and can no longer be fixed, you will have to get your vehicle towed to a workshop.
Tires can be easily inspected by examining the thread regularly. Either measure the depth of your tire treads using a tread depth gauge or estimate the depth by inserting a coin into the grooves. Also, inspect the surface of the tires to ensure there are no nails or other debris embedded in the rubber.
In addition, you should ensure your tires are correctly inflated, as driving with under-inflated tires can lead to faster wear and tear. Make it a habit to inflate your tires each time you stop at a petrol station to fill up your tank.
Damaged drive belt
A damaged or broken belt can be detrimental to your engine, so it is essential that you maintain your belt regularly.
Watch out for signs of a damaged belt, such as squealing sounds coming from your car when the engine is on, frequent overheating, malfunctioning air conditioning, and problems with your power steering. Also, take a look at the belt from time to time to identify any cracks that might have formed.
At the first sign of damage or wear, take your car to the workshop to have the belt replaced or repaired. Ignoring damage to your belt can lead to more serious problems or engine failure later on.
Worn out or damaged brakes
Not only is it extremely dangerous to drive with worn out brakes, but brake failure is also a major cause of accidents.
One big sign your brakes are worn out is, obviously, experiencing problems while braking or hearing rattling or squealing noises when your car is rolling to a stop.
You should also have a look at your brake pads from time to time to check if they don't look worn out. When your brake pads are thinner than 3.5cm, they should definitely be replaced.
Overheated engine
An overheated engine is one of the biggest signs there is something wrong with your car. If your car engine overheats and the car is unable to accelerate or maintain speed, it is imperative to send it to the workshop and get its problems diagnosed.
An overheated engine can be caused by low levels of leakage of coolant, a blocked radiator, problems with the cooling fan or a malfunctioning water pump.
As there are many possible causes for an overheated engine, it is best to send your car to a trusted workshop as early as possible before the problem worsens.
Buy Car insurance
Protect yourself on the road with a good car insurance policy. HL Assurance offers comprehensive car insurance that protects you and your car from damage or accidents, making every ride a pleasant one. Click here to receive a quote online.
By Joanne Poh
Disclaimer: All info contained herein is intended for your general information only and is not a substitute for insurance advice. If you have a specific question, please consult our insurance experts at 6702 0202.