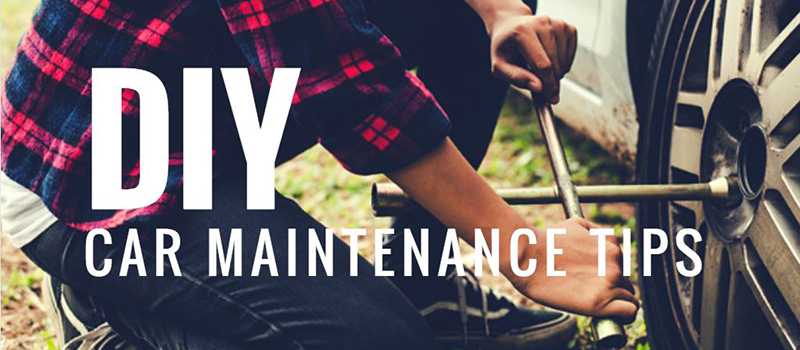 Owning a car in Singapore is far from cheap, but if you'd like to save a bit of money, it's well worth the effort to learn how to do some DIY car maintenance instead of relying on your workshop to do everything for you.
Here are four cheap and easy DIY car maintenance procedures you can do on your own.
Change engine oil
Regular engine oil changes are necessary to keep your engine running smoothly. Instead of driving to the workshop and paying labour fees each time, you can change the oil very easily on your own.
Changing engine oil is not at all complicated, but it can get messy. The key is to position the oil pan correctly and to protect the ground with plastic or newspaper before you unscrew the plug using a wrench.
Once all the oil has flowed into the pan, you simply need to pour the new oil in using the funnel. Then pop the plug back on, screwing it tight with the wrench.
What you need: Wrench set, oil pan, funnel, engine oil
Estimated cost: About $20
Time: 30-45 min
Replace air filter
This is one of the easiest DIY operations to undertake. Changing your air filter regularly helps you save fuel and is also good for your engine and the environment.
Simply open your hood, open the air filter box, remove the dirty filter and pop in a new one. No tools are needed for the installation.
Tools: New air filter
Estimated cost: $15
Time: 10 min
Replace windscreen wiper blades
Windscreen wiper blades are extremely easy to install, so if your workshop won't do this for free, you can save a bit of money by shopping for the cheapest blades and then installing them yourself.
No special tools are needed. All you have to do is remove the old blades by hand, and then attach the new ones.
The exact method will vary depending on your car model. Some models require you to push a button in order to detach the blades. If you're not sure how to remove and install windscreen wiper blades on your car, it would be best to refer to your car manual.
Tools: Windscreen wiper blades
Estimated cost: $20 to 30
Time: 15 min
Change spark plugs
Changing your own spark plugs can seem tricky at first, but after the first time, you'll find that it's really quite simple. Changing your spark plugs when they are worn out is essential to ensure your car starts and drives smoothly.
First, you'll need to twist and pull out the ignition coil and then unscrew the spark plug using a spark plug socket and extension. Check the spark plugs to see which ones are worn out, and then pop in replacement plugs.
It's a good idea to clean the surrounding area before installing your new plugs, either with compressed air or a cloth.
Tools: Ratchet socket drive wrench, socket extension bar, spark plug socket, replacement spark plugs
Estimated cost: $60
Time: 40min
Buy Car insurance
Before hitting the road, protect you and your vehicle with a great car insurance policy from HL Assurance.
By Joanne Poh
Disclaimer: All info contained herein is intended for your general information only and is not a substitute for insurance advice. If you have a specific question, please consult our insurance experts at 6702 0202.