Two long weekends just passed like a whiff of perfume. Still indecisive how to spend your 2016 long weekends? Time is running out, and if you haven't nailed any holiday plans yet, you'd a better plan forward.  I have narrowed some top 6 holiday spots to be excited about for 2016.
Oia at Santorini, Greece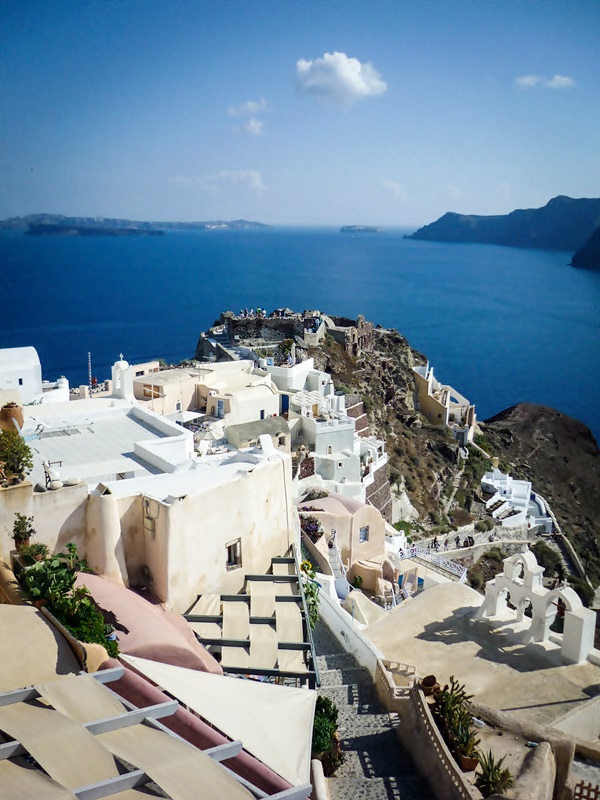 Situated on the South Aegean Islands of Greece, Santorini is Greece at its historical best amid blue-domed churches, never-ending vineyards and whitewashed houses with views overlooking the Aegean. If you love watersports, sunbathing or admiring at scenic or rustic landscapes, this is one place that delivers all three.
Start from the Santorini's former capital Pyrgos to enjoy the sights of a quaint village, snaking up to a Venetian castle. From there, you can drive to the wineries and sample local wines before heading for the northern part of the town, Oia.  Expect spectacular sunset at Oia's clifftop of the caldera with your travel companions which gives you lasting memories.
New York City, United States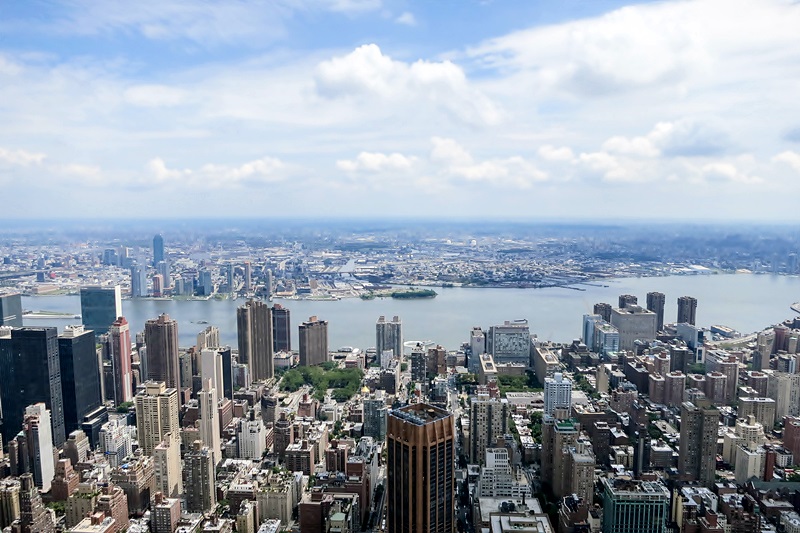 Shop till you drop, sight-seeing and dancing – all you can enjoy on a New York trip. Rated as one of the greatest cities globally, there is an endless gamut of things, see and do in New York any time of year and any time of day.
Fifth Avenue has a long reputation as New York's premier shopping belts. Many top-notch designers have combed the Fifth Avenue with their flagship stores.
Shopaholics like me should never miss this posh avenue to bag home your favorite items at a reasonable price. After that, you can take a train to the biggest garden in the city– Central's Park.
A few of the places within these green spaces you probably have heard of in the blockbuster movie are Central Park Zoo and the Lake which offers plenty of skating fun in winter and padding in summer.
To cool the body or for something light-hearted to do, hang around the Statue of Liberty or Empire State Building for your picture-perfect.
The 152 feet tall statue provides you a great view of the lower Manhattan and the New York Harbour. You can get there via a short boat ride or toddle to next New York's popular landmark – Empire State Building. With its 102 m, floor observatory stands 1,250 feet above the bustling streets below, you can see afar up to 80 miles and watch the warm colors of sunset on clear days.
New Jersey, Pennsylvania, Connecticut, and Massachusetts seem like within your radar when you are up at the observatory. Don't forget to snap the world's first bridge that is made of steel called The Brooklyn Bridge. It spans the East River of Manhattan and supports four cables across the East River.
Jiuzhaigou at Sichuan, China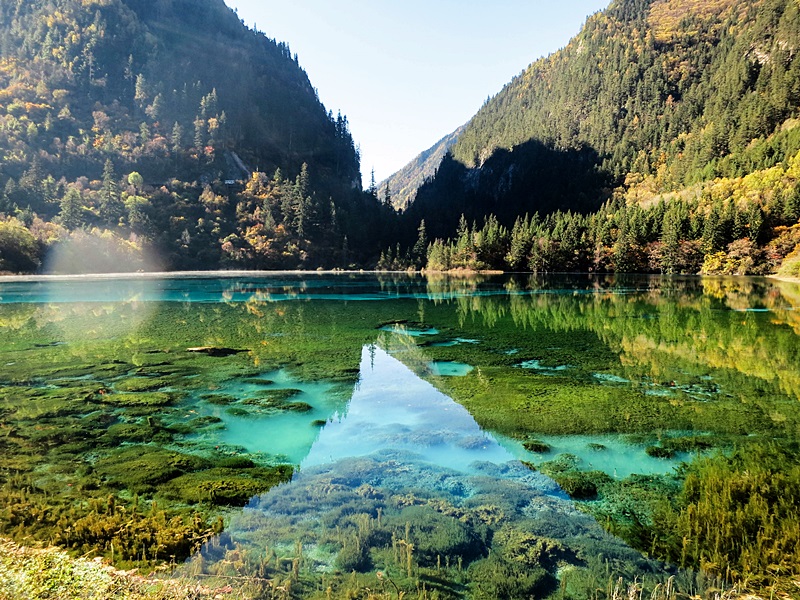 Spanning over 72000 ha in the northern part of the Sichuan part, National Park Jiuzhaigou was nominated as one of the UNESCO Heritage Sites for its alpine features: snow-capped mountains, turquoise-colored lakes, lush forests, limestone terraces, and magnificent waterfalls. Scenic or nature lovers should visit this beautiful National Park once-in-a-lifetime despite the expensive admission tickets compared to other National Parks in the world.
Besides its natural beauty and numerous lakes, they are also home for many threatened species of plants and animals such as giant panda, over hundreds of rare bird species and Sichuan takin. With so many sights to wonder, it promises great scenic value.
Shifen at Taipei, Taiwan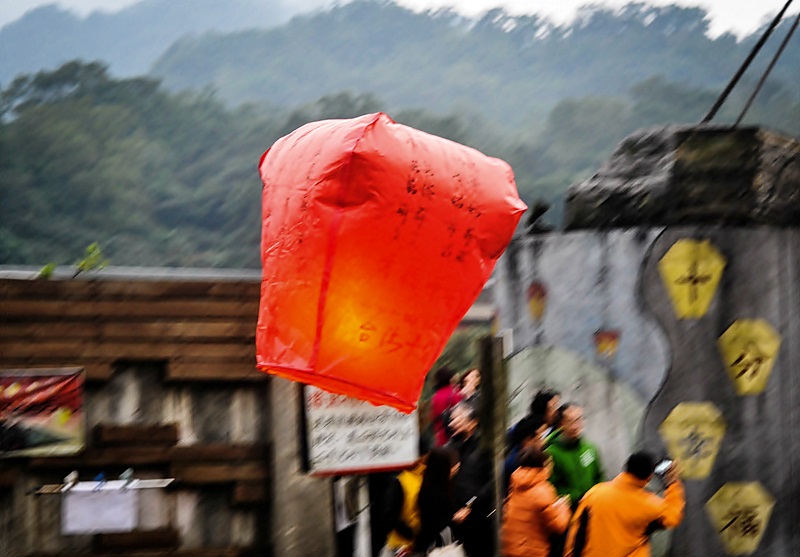 Get a 1-day train ticket to the Pingxi line from Taipei, Rui Fang Train Station will bring you to Shifen Old Street with the rustic rail-road town.  It's more than makes up for with its preserved railway tracks for photography, souvenir shopping for train toy and unique tastes of foods like tofu ice-cream or Dan Dan Noodles.
But what really sets it apart is the sky lanterns at Shifen Old Street. The sky lanterns were first used as a signaling system for the residents and workers in the railroad industry. Today, you can pay a small fee of TW 100 to 150 to pin down good wishes on the lantern to bless yourself or others. Then, release the lantern into the th­e sky along the train tracks and watch it fly over the horizon for dreams come true.
If you have time, jump on the train to other stations for some gentle strolls to Shifen Waterfalls for pretty nice views or playing in the rapids. Alternatively, simply sit around the train and let either the colorful street sights, cute felines, or the lush greenery captivate your attention.
Yehliu Geopark at Taipei, Taiwan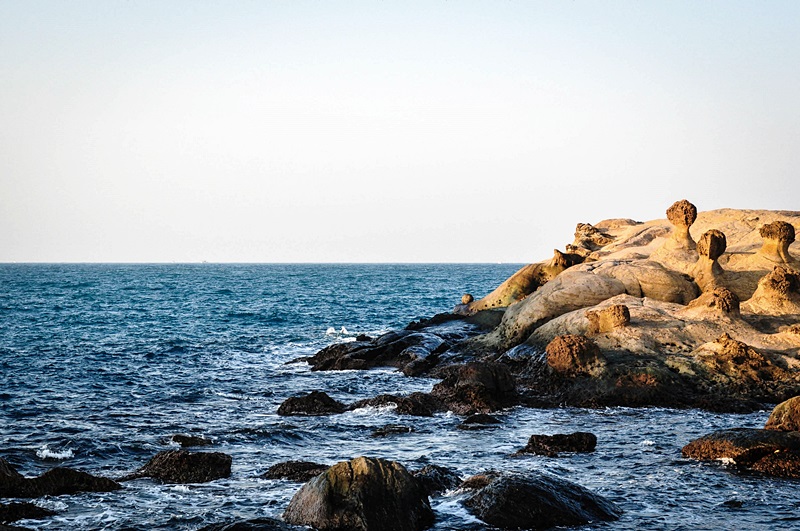 Yehliu Geopark is home to numerous unique geological formations including the iconic "Queen's Head), and is located along a cape stretching out from the town of Wanli.
Part of the Daliao Miocene Formation, the cape stretches around 1,700 meters, formed as thousands of years of geological movement forced the Datun Mountains to change their shape, jutting out into the ocean. Apart from the Queen's Head, other incredible formations include Sea Candles, Fairy Shoe, Ginger Rocks, Elephant Rock, Ice Cream Rock, Kissing Rock, and Princess' Head.
Have a roving fun with your travel companions and be the first to find these amazing rocks. You can turn into an unforgettable memory by happily snapping it too.
Sapa Valley Vietnam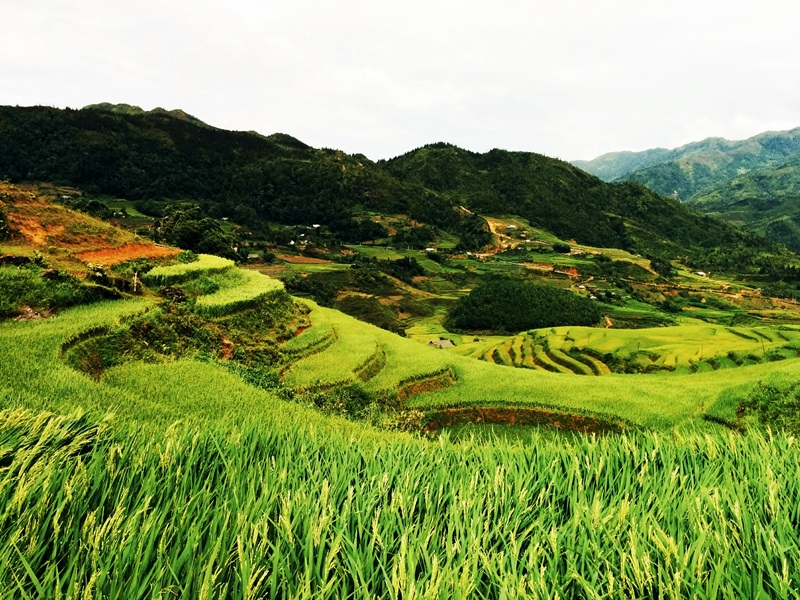 Sapa is one of Vietnam's famous landmarks for the northern residents and tourism. To say its post-card pretty is an understatement. You can expect a stunning view emerging on clear days with plunging valley amid the mountains towering on both sides. To understand the Sapa's area's real charm, meander through the cascading rice terraces to learn the rice harvesting process from the hill tribe villages.
Not only it is a great opportunity for cross-cultural exchanging, but you'll also be definitely thankful for each meal and the hard work coming from each grain of rice. Though the surrounding countryside of padding rice fields and the fast-moving world seems set apart, a day like this can be simple yet relaxing for young and old.
Taking a vacation is so much fun, and many would know unpredictable events such as trip postponement, loss of luggage or items can be a real spoiler. So don't forget to pack Travel Insurance into your luggage which can save you tens of thousands of dollars should any mishaps happen.
Get Travel Insurance
If you're unsure what policy you should go for, check out our comprehensive Travel Insurance that covers all essential travel needs of yours. Applying directly on the site is a breeze.
By Pang Wee Ya
Disclaimer: All info contained herein is intended for your general information only and is not a substitute for insurance advice. If you have a specific question, please consult our insurance experts at 
6702 0202
.