London is an essential destination for anyone who claims to love travel.
There is no place quite like the English capital, bursting as it is with sights, history, quirks and, of course, hotspots for eating, shopping, and sightseeing.
There's so much to see and do that it can be difficult to work out an itinerary that won't run you ragged.
So we've helped you out by compiling a list of the seven best things to see, eat and buy in London.
.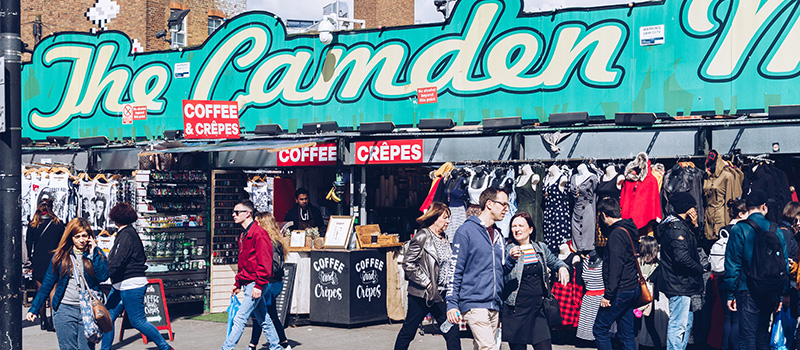 Camden Markets
(Camden Lock Place London NW1 8AF)
Nearest Tube station: Camden Town
After you're done taking pictures of The Big Ben, Buckingham Palace, and all the other big tourist sights, it's time to enjoy the real heart of London at the Camden Markets, an atmospheric hodgepodge of retail markets selling everything from hand-made jewelry and samosas to vintage clothing and band posters. This is where the young and the young at heart congregate to people-watch and enjoy the buzz of alternative London.
Portobello Road
Nearest Tube station: Ladbroke Grove
This long street in the Notting Hill area plays host to the famous Portobello Road Market on Saturday, where locals shop for antiques and vintage items. The markets are open from 9 am from Monday to Saturday. However, even when the market is not in operation, the area is well worth a visit for its many restaurants and bars, Victorian architecture and fun, fresh vibe.
Have you secured your London holiday with our Travel Insurance?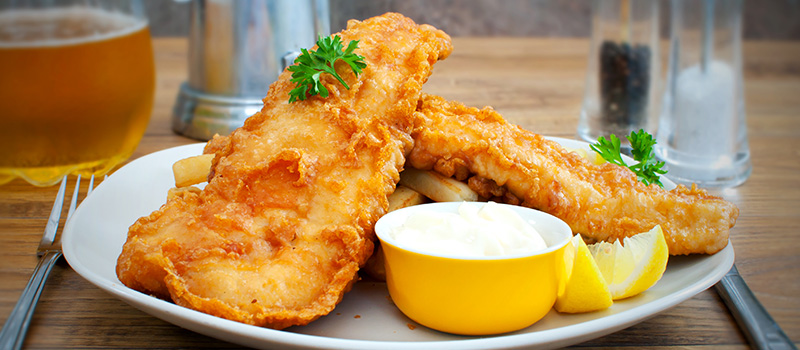 Golden Hind
(73 Marylebone Lane London W1U 2PN)
Nearest Tube station: Bond Street
Fish and chips are probably England's most famous dish, and Golden Hind is according to locals one of London's best places to sample it. They use a very traditional recipe, so you're guaranteed a classic take on this best-loved dish.
MotherMash
(26 Ganton Street, Carnaby London W1F QZ)
Nearest Tube station: Oxford Circus
Savory pies are another famous feature in British cuisine. At MotherMash, choose how you want your potatoes, then pick your sauce or pie and gravy. Their pies range from traditional mince beef to vegetarian butternut squash and goats' cheese. The best part is that they're open all day long, so you can have a pietastic time whether at breakfast, lunch or dinner.
Visiting London? Get your Travel Insurance here
Vintage: Beyond Retro
(110-112 Cheshire Street London E2 6EJ)
Nearest Tube station: Bethnal Green
London has one of the world's richest vintage scenes in the world, and Beyond Retro, which has four outlets in London, runs massive stores jam-packed with quality vintage apparel and accessories from history's most stylish eras.
Designer: Aimé
(32 Ledbury Road, Nottinghill London W11 2AB)
Nearest Tube station: Notting Hill Gate
England lies just across the channel from France, which is clearly the inspiration behind Aimé, a multi-brand boutique that carries some of the chicest designer labels from continental Europe and the United States, including Isabel Marrant and Ulla Johnson.
Books: Hatchards
(187 Piccadilly, St James, London W1J 9LE)
London is heaven on earth for bibliophiles, and Hatchard's, the city's oldest bookshop, in operation since 1797, is a must-visit for anyone whose idea of an afternoon well-spent is curling up with a good book. The stately façade and an extensive, lovingly curated selection of books will thrill bookworms.
Buy travel insurance
With so much to see and do, you'll want to make sure you enjoy your trip to the fullest, with complete peace of mind. So don't forget to get a good travel insurance policy so you can focus on having the time of your life.
By Joanne Poh
Disclaimer: All info contained herein is intended for your general information only and is not a substitute for insurance advice. If you have a specific question, please consult our insurance experts at 6702 0202.