Mention Greece and thoughts turn to ancient myths and idyllic Mediterranean islands. The charm of Greece as a romantic or honeymoon destination is clear.
Here are 5 places to visit in Greece with a guaranteed romantic atmosphere.
Eptapyrgio Castle, Thessaloniki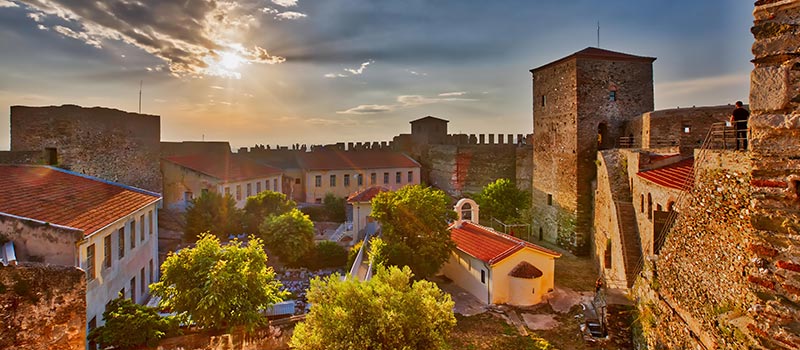 Address: Επταπύργιο, Thessaloniki 546 34, Greece
Thessaloniki, the second largest city in Greece, is nicknamed the City of Love. While the city is filled with romantic hotspots, Eptapyrgio Castle is one of the best. Located in the Acropolis of Thessaloniki, it is actually a fortress and also the city's highest point.
Getting to Eptapyrgio is half the fun, as you'll be exploring narrow streets and tiny buildings that take you back in time. It's quite a climb, but you'll be rewarded with astonishing views of the city and the sea. This is also one of the most romantic spots from which to watch the sunset.
Pyrgos, Santorini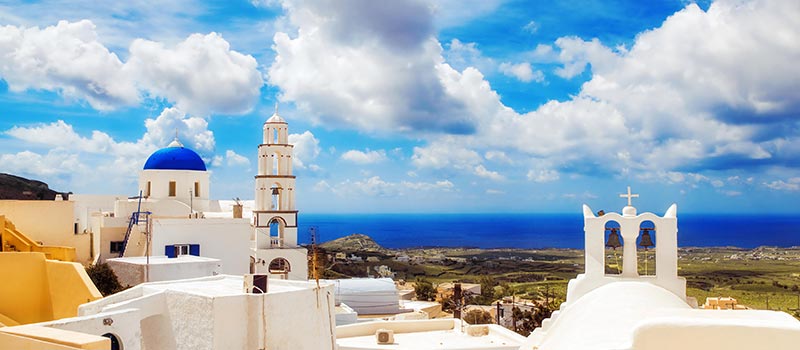 Santorini has long been a favorite of honeymooners, and the gorgeous island with its blue and white buildings makes it easy to see why.
While most tourists head to Oia, couples looking for a bit more tranquillity should consider Pyrgos instead. This village is located inland and is thus not as popular with tourists, but it means you'll get to enjoy some private time with your travel companion.
Pyrgos overflows with charm thanks to its old houses, Byzantine churches, and castle ruins. And thanks to the high elevation, you'll still enjoy stunning views of the island and sea.
Lycabettus Hill, Athens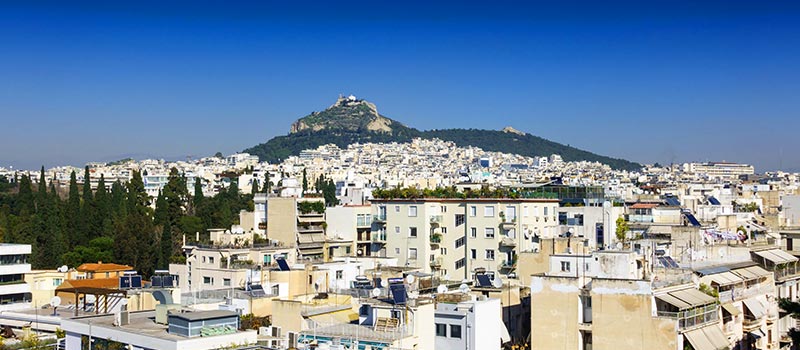 Address: Ploutarchou 66, Athina 106 76, Greece
Lycabettus Hill has the distinction of being the highest point in the Greek capital Athens, at 277 meters above sea level. Getting up can be a bit of a struggle, so if you're not a sporty couple, opt to take the funicular to the summit.
You'll be rewarded by stunning views over all of Athens. Stay until sunset and you'll be moved to tears by the glow of lights at Athens' most majestic ruins, including the Acropolis and the Temple of Olympian Zeus.
Church of Panagia Paraportiani, Mykonos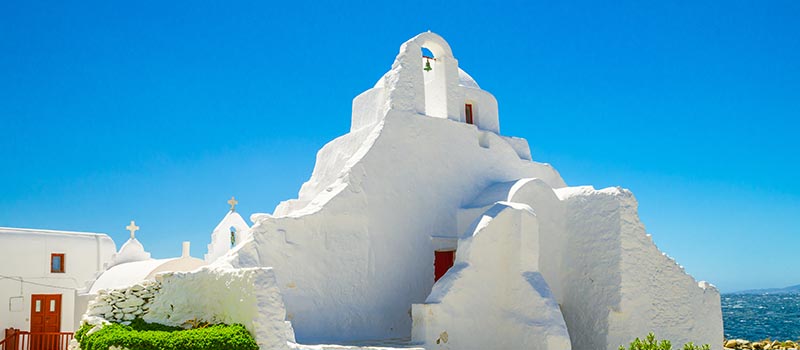 Address: Mikonos 846 00, Greece
This gleaming white church is one of the most beautiful buildings on the island of Mykonos. The church was constructed from the 15th to 17th centuries.
Apart from its stunning location right by the sea, the church is also a treat to explore, being made up of five smaller churches that were built one after the other. The church's pure white facades and enchanting sea views make it one of the most scenic religious buildings in the world.
Old Town of Nafplio

Nafplio is just two hours' drive from Athens, but this coastal town also happens to be one of the most romantic places in all of Greece.
Getting lost in the Old Town will make your heart flutter, thanks to the mazes of charming, tiny streets, beautiful houses adorned with flowers and a waterfront promenade offering views of azure seas.
Nafplio is also the ideal place to sit down to a delicious seafood meal and a glass of good wine with your loved one.
Buy travel insurance
Keep you and your significant partner safe with travel insurance from HL Assurance. Check our website to compare travel insurance plans or find out about the latest promotions and deals.