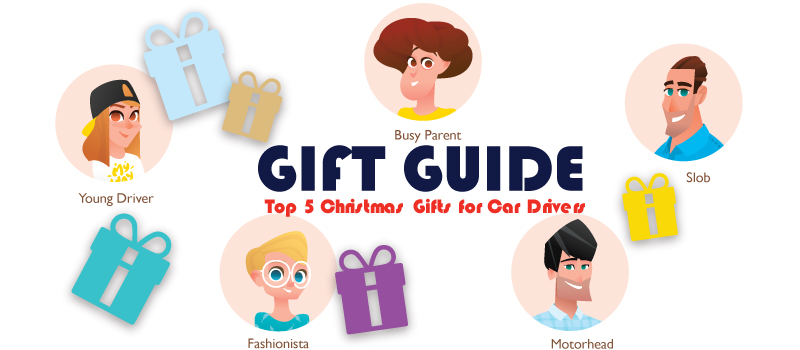 It's that time of year again when we get together with friends and family to celebrate Christmas. Chances are, you'll be spending the next few weeks frantically searching for gifts for the people in your life.
If any of these people are car owners, they're in for a treat. Here are five Christmas gift ideas your car-driving loved ones would be delighted
to receive.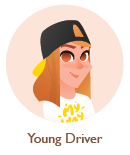 For the young driver: Cartoon car sunshade
No matter how old your recipient is, he has a playful spirit that makes him appear years younger. Put a smile on his face with a cute car sunshade that will stop the vehicle from heating up even after hours parked under the hot sun.
Where to buy:
Cartoon sunshade for a front windscreen for $6.30 on Lazada. Delivers in 2-4 working days.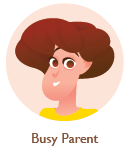 For the busy parent: Headrest monitor
Whether she is rushing to pick the kids up from childcare or setting off on a family weekend outing, keeping the little ones entertained is always a challenge for this person. Save her from having to answer the question "are we there yet?" for the millionth time by giving her a headrest monitor that can be used to screen movies and TV series. Strapped to the back of the front seat, the screen will keep the kids occupied until they've arrived at their destination.
Where to buy:
10″ HD digital MP5 LCD screen car headrest monitor for $81.92 on Lazada. Delivers in 2-4 working days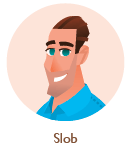 For the slob: Air freshener
As much as you love this person, you have to admit that he isn't too meticulous about keeping his car clean. Each time you enter the car, you have to tiptoe around the pile of junk covering the seats and spilling onto the floor. Improve this person's in-car atmosphere with an air freshener that will keep the vehicle smelling like daisies no matter how long ago the last vacuum was.
Where to Buy:
Lemon Lavender Car Jar Ultimate for $9.90 at Yankee Candle. Delivers in 3-5 working days.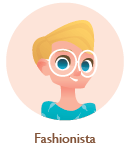 For the fashionista: Driving gloves
As any seasoned driver should know, harsh ultraviolet rays shining in through the window on the right can leave your right arm with unsightly tan lines. Solve this problem with the gift of driving gloves, which will not only help your recipient exude class at the wheel but also ensure that her arms remain as milky white as desired.
Where to Buy:
Leather driving gloves for $59.90 at Zara. Delivers in 2-5 working days
For the motorhead: Dash camera
This person is such a motorhead, he is always fantasizing about upgrading his ride and might even be a member of a car club. And of course, he would be devastated if another motorist were to leave so much as a scratch on his beloved car. For such a driver, a dash cam is a much. The camera can record other drivers' misdeeds and offer your recipient an added layer of safety.
Where to Buy:
Dash camera system 1080p HD in grey for $119 from Yi Technology. Delivers in 2-5 working days.
Buy Car insurance
Before you send your loved one on the road, make sure he or she is protected with a good car insurance plan that will make sure every drive is a safe one.
By Joanne Poh
Disclaimer: All info contained herein is intended for your general information only and is not a substitute for insurance advice. If you have a specific question, please consult our insurance experts at 6702 0202.