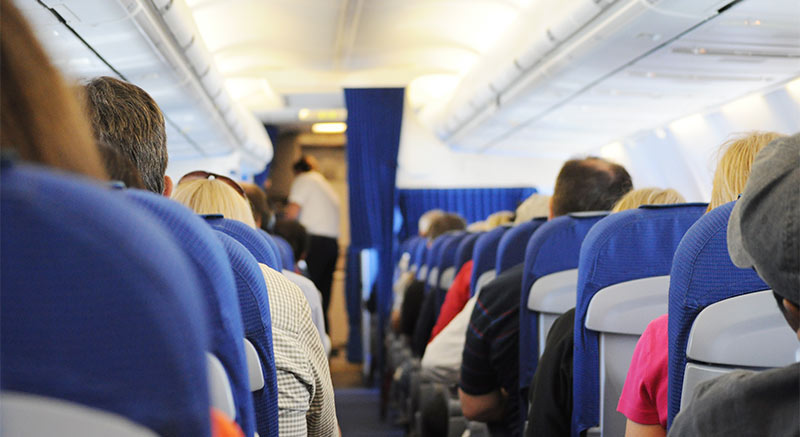 While budget airline flights once offered quick and cheap ways to get to neighboring countries an hour or two away, the range of budget services has now expanded to the point where you can fly from Singapore to Europe or Australia at a fraction of what full-service airlines are charging.
Of course, despite the modest price tag, you still want to fly in comfort. Most airlines now enable customers to purchase add-ons at a price so they can enjoy a hot meal, check in luggage and so on.
Here is a comparison between the four major budget airlines serving the Singapore market. Information is accurate at the time of publication and all prices are indicated in Singapore Dollars unless otherwise stated.
Flight Services
Tiger Airways
Air Asia
Jetstar
                                  Scoot
Frequent Flyer Programme
KrisFlyer
(only with Flex combo,+$50)
AirAsia BIG Loyalty Programme
Qantas Frequent Flyer (only with Economy Starter Plus, Economy Starter Max or Business Max bundles). Prices vary according to flight.
KrisFlyer
(only with PlusPerks bundle +$59)
Checked Baggage 
20 kg baggage included on certain long-haul flights.
25 kg – $12
30 kg – $24
35 kg – $36
40 kg – $48
20 kg – $64
25 kg – $73
30 kg – $97
40 kg – $165
15 kg to 40 kg. Price varies.
20 kg – $42
25 kg – $54
30 kg – $66
35 kg – $78
40 kg – $90
Magazine 
Tiger Tales
Travel 3Sixty
Jetstar
Scoot
Meal 
Price of pre-booked meals varies.
À la carte menu:
Cup noodles – $5
Pasta and rice dishes – $12
Snacks, chocolate and ice cream – $3 to $6
Non-alcoholic drinks – $4
Alcoholic drinks – $7 to $9
Varies according to flight. Pre-booked hot meals cost about $6 to $8.
Varies according to flight. For Singapore-to-Melbourne flight, pre-booked hot meals cost about $24.
Pre-booked hot meals cost about $17 to $21.99.
Pre-booked light meals cost about $14.
À la carte menu:
Cup noodles – $5
Rice and meat dishes – $12
Croissants – $9
Snacks, chocolate and ice cream – $2 to $6
Non-alcoholic drinks – $4
Alcoholic drinks – $8 to $9
Leg Room
Extra legroom seats for about $28, front row seats for about $15.
Hot Seats with extra leg room from 129 MYR
Economy Starter and Economy Starter Plus passengers pay a fee for extra legroom seats.
Super Seats with 30% more leg room and Stretch Seats with 50% leg room.
Kids Facilities
Kids' meal available
Kids' meal available
Kids' Combo includes snacks and activity pack – $12
None
Entertainment
None
10.1" Samsung Galaxy Tab with blockbusters, TV shows, music, and games. Only available on AirAsia X Flights to/from Australia. 49 MYR for prebooking, 60 MYR for on-board rental.
In-flight entertainment programme with movies, TV shows, music, and games. $11 on selected flights.
Scottie allows access to movies and TV shows on your laptop, tablet or mobile phone. 11 USD (about 15 SGD). Free on ScootBiz.
Power Outlet
No
No
No
Yes. 8 USD for long haul flights, free for ScootBiz.
 Wi-Fi
No
No
No
20 MB – 5 USD

1-hour unlimited USD 11.95 3 hours

While budget airlines are starting to offer more frills, the most notable being the entertainment systems on certain flights and Scoot's in-flight wifi, offerings, are still quite basic.
Those traveling with children should not expect to find much in the way of kids' toys or kid-focused entertainment. However, on certain flights, passengers can now rent in-flight entertainment systems featuring movies, music and television programmes. Parents of young children might want to consider this option, as an engaging movie is a good way to keep kids distracted.
Kid-focused entertainment aside, getting ancillary products like car rentals, travel insurance, hotels, etc on the budget airline's website is unwise if you are planning to exchange your frequent flyer points for vouchers in order to offset these purchases. (Here's why). Most budget airlines like Scoot or Tiger Airways will not allow you to use their vouchers if you have purchased travel insurance, hotel stays or car rentals together with your flight booking.
If you are thinking of using frequent flyer points to offset your flight booking order, avoid purchasing the airline's hotel stays car rentals or travel insurance. The latter does not give you comprehensive travel coverage, nor the chance to redeem budget airline vouchers using frequent flyer points.
HL Assurance's travel insurance offers a wide range of travel cover such as delayed flight, personal effects, baggage loss, medical assistance and other benefits in their respective single trip travel insurance and annual travel insurance plan, to give you and your family members the right travel protection and prepare you in advance for any catastrophe.
By Joanne Poh
Disclaimer: All info contained herein is intended for your general information only and is not a substitute for insurance advice. If you have a specific question, please consult our insurance experts at 6702 0202.