Australia is home to some awe-inspiring natural landscapes, from magnificent beaches and verdant tropical rainforests to the rugged outback.
So hop into a rental car and set off on these epic road trips in Australia.
Great Ocean Road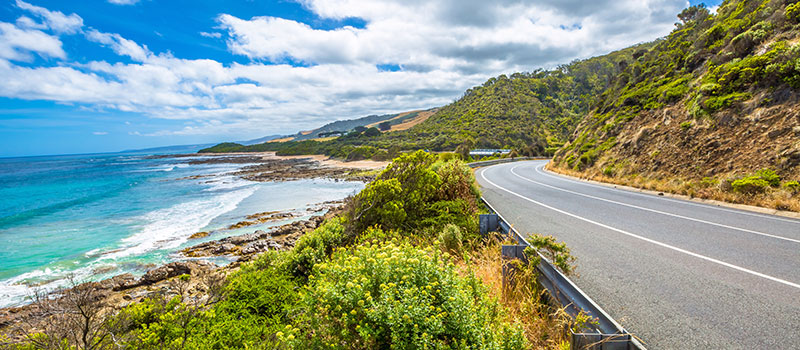 Driving down the Great Ocean Road is a must-do for any first-time visitor to Melbourne. If you prefer to sit back and let someone else do the driving, there are many Great Ocean Road coach tours departing from the city centre of Melbourne.
The 243-kilometre drive takes you along Australia's winding southern coast and past some of the country's best surf beaches, including Apollo Bay and Bell's Beach. Along the way, you will witness some of Australia's most picture-perfect coastal sights, such as the Twelve Apostles.
Alice Springs to Uluru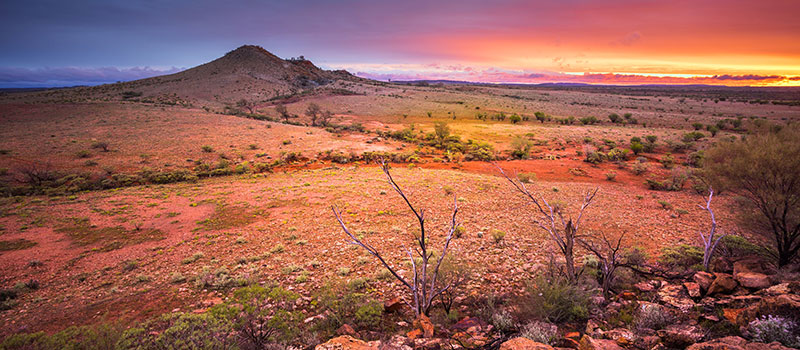 Venture deep into the heart of Australia on a once-in-a-lifetime road trip to Uluru, that iconic red rock in Northern Territory. Begin your journey at Alice Springs, where you can drive or even catch a bus to Uluru.
Along the way, there are lots to see and do, so give yourself a few days to complete the trip. Some of the highlights of your trip include the impressive King's Canyon and the alien-like Kata Tjuta rock formations, although it's uncertain if they can compare to the sheer size and power of Uluru itself.
Grand Pacific Drive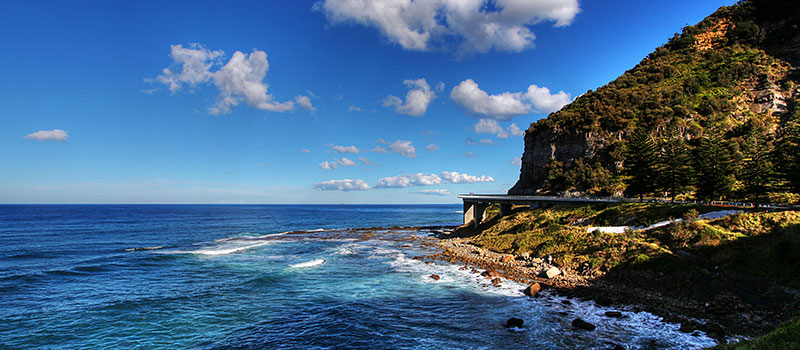 This 140-kilometre drive will have you hugging the east coast of Australia as you drive through seaside towns and cities such as Wollongong, past spectacular coastal landscapes and through rainforest. This is a great drive to try if you are spending a few days in Sydney.
You will begin the drive at the Royal National Park, with its profusion of rainforest, wildlife and beaches. Not a bad way to start! Some other highlights along the way include Killalea State Park, with some its spectacular coasts and rainforests, and the explosive Kiama Blowhole.
Warlu Way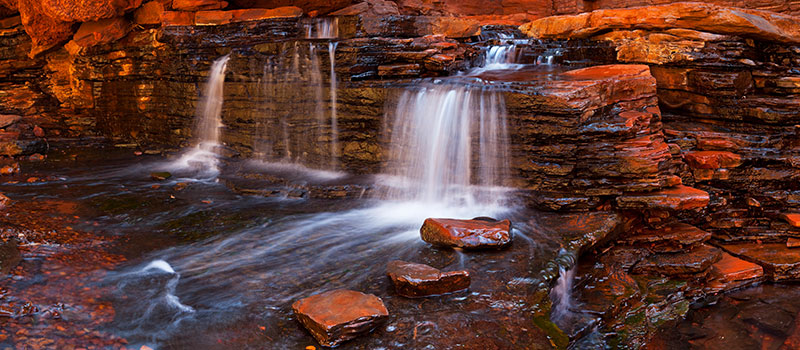 The Warlu Way takes you from the northwest to the west of Australia. Warlu means "dreamtime serpent", and indeed, the trip will seem like a dream, as you travel through the red-tinged outback.
You will begin on the shores of Ningaloo, and then make the transition from blue seas to remote outback as you traverse the Pilbara and Kimberley regions. This is your chance to discover ancient Aboriginal art and culture. You will also marvel at the atmospheric plunging gorges at Karjini National Park, idyllic waterfalls and pools at Dales Gorge and imposing Hancock Gorge.
Great Eastern Drive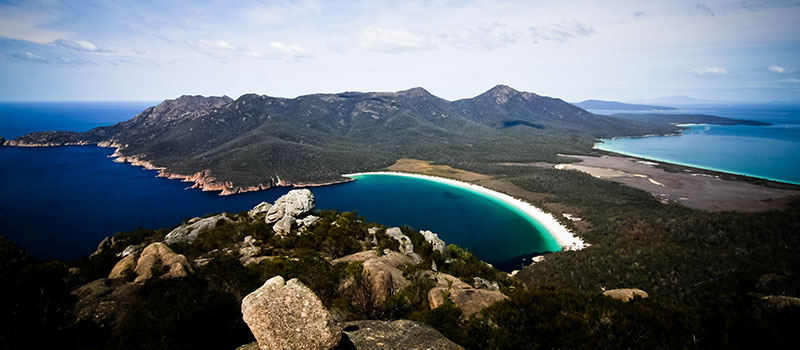 Tasmania's east coast is home to some pristine beaches and undisturbed wildlife. So hop in a car and drive your way through the 176-kilometre long Great Eastern Drive from St Helens to Orford.
Early on in the trip, you will encounter the Bay of Fires, with its pristine sands, blue waters and granite rocks the colour of fire. You will also get to experience Freycinet Peninsula, where you can tuck into a delicious seafood meal at one of the many top-notch restaurants in the area. And of course, you won't want to miss Tasman Natural Park, with its stunning bay and imposing cliffs.
Stay safe on your Australian road trip by protecting yourself with travel insurance from HL Assurance before you leave Singapore.