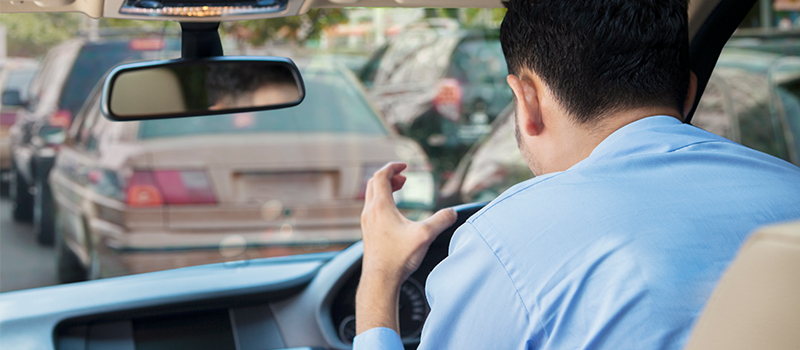 You're happily driving down the highway, humming a tune to yourself, when all of a sudden another driver cuts into your path from out of nowhere, forcing you to slam on the brakes and narrowly avoiding a car accident.
All of a sudden, your ride and your mood are ruined.
That's just one example of how tempers can flare when you're on the road. In more extreme scenarios, drives can turn aggressive or display road rage.
Whether you are the one who flares up or you are dealing with fellow motorists who've turned aggressive, here's how to deal.
Avoid Provoking Aggressive Drivers
The first rule of thumb when dealing with drivers who might turn aggressive is to avoid provoking them.
Even if they are clearly in the wrong, avoid eye contact, do not try to pursue them by tailgating or cutting in front of them, and use your car horn only to signal danger. And of course, avoid making hand gestures that might be interpreted as obscene.
While it might be difficult to control your anger, it will be a lot harder to deal with a driver who's turned aggressive and could pose a safety hazard for you and your passengers.
Install a Dash Cam In Your Car
Having a dash cam in your car can be reassuring when you have to deal with inconsiderate drivers.
There are many dash cam models available in Singapore, with the cheapest ones costing under $50.
A dash cam can record evidence should you get involved in a run-in with an aggressive driver. It can thus be very useful when making a car insurance claim or dealing with the police if an altercation gets out of hand.
Let Aggressive Drivers Pass You
You can often spot aggressive drivers from a distance, either in front of you or through your car's rear view and side mirrors. Such people often drive extremely erratically and switch lanes suddenly.
The best way to avoid them is simply to give way to them and let them pass. Give them the chance to get far away from you so they can no longer threaten your safety.
Don't Get Out Of Your Car
If you are confronted by a driver who's turned aggressive, it's likely you'll be asked to pull over and get out of your car.
Unless your car has been involved in an accident, it is best not to get out of it. Leaving your car will leave you vulnerable to attacks from the other driver.
Reduce Your Own Stress
What happens if you are the one who is guilty of road rage? If that is the case, then driving is clearly a stressful activity for you.
You would thus do well to reduce your own stress. If you get stressed out on the road because you are always late, make the effort to leave earlier whenever you have an appointment so you won't feel like you need to rush.
Listen to soothing music while in the car to slow down your heart beat and make yourself feel calmer.
And of course, it goes without saying that you should give driving your full attention. If you constantly steal glances at your smartphone while at the wheel, you are more likely to be irritable or have near-accidents, which can make driving more stressful.
Get Car Insurance Now
Protect yourself on the road with a great car insurance policy from HL Assurance. Click here to receive a quote online.
By Joanne Poh
Disclaimer: All info contained herein is intended for your general information only and is not a substitute for insurance advice. If you have a specific question, please consult our insurance experts at 6702 0202.