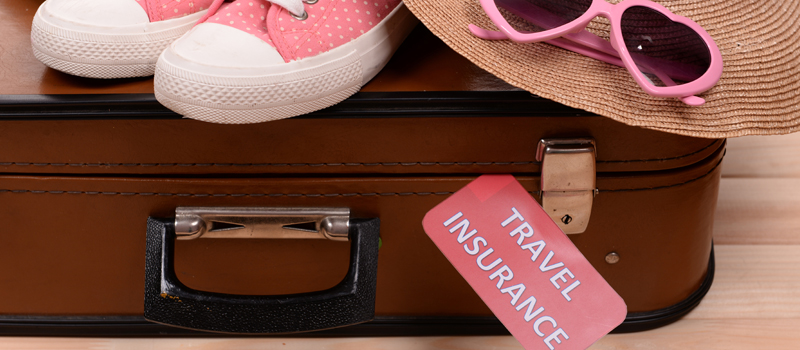 When we travel overseas, the one thing many of us forget to secure is travel insurance. We're often too contented and excited that we forget this small but vital security blanket that can save us a lot of hassle when things go wrong during the trip.
But like all insurance plans in Singapore, cheap and affordable travel insurance is hard to find, and shopping around for it is not an easy task, either. There are a lot of options in the market, and everyone is competing to be your trusty insurance provider.If you're finding the cheapest travel insurance policy, here are some tips to help you:
1. Look For Travel Insurance Promotions
Looking for insurance promotions are one of the first things to look out for if you're looking for cheap travel insurance.
Promotions on travel insurance usually happen just before the peak travel season (holiday season, summer break, etc.) when families are beginning to plan their vacation. Insurance promotions are a good way to get better deals since the insurers may reduce the premium payable and even offer incentives or freebies.
However, make sure to keep a note of the travel insurance coverage, especially on claims for frequent airport inconveniences like lost baggage or flight delays. Cheap insurance may mean lesser comprehensive coverage.
2. Find The Right Coverage For Your Travel Plans
Speaking of coverage, knowing what you want your insurance to cover during your trip is another thing you will need to consider when comparing travel insurance.
Affordable travel insurance plans come with limited insurance coverage, so comparing what the insurance policy covers are the key strategy in finding a suitable one.
If you want more comprehensive and wider coverage, it would be best to go for a higher-tier insurance policy. Usually, the additional premium payable is not a lot more.
3. Annual Or Single Trip?
Depending on how many times you travel in a year, your insurance costs could be better covered with an annual plan.
If you travel outside the country only once a year, it would be more prudent to buy a single trip insurance policy. It'll keep you safe and secured for that one trip you take, and you can be sure to have an insurer to back you up when things go wrong.
On the other hand, if you frequently travel within a year, having an annual plan will be more cost-effective than buying individual single trip travel insurance policies.
4. Does a low-cost policy come with value?
Lastly, value for money is the most important aspect when comparing affordable travel insurance.
The one thing you want to get out of your travel insurance is good coverage for a small price. Of course, this is not always easy to find, but to know that you've found the "cheapest" possible travel insurance policy in the market is to know what you would consider value for your money.
Travel insurance that costs $5 could be considered cheap, but if it doesn't cover your pre-existing condition or loss of luggage, then you are almost like traveling without any insurance protection. But a $15 travel insurance policy that covers your health, flight delay, and luggage can be very valuable to you as a traveler.
Find Your Travel Insurance Now
Having cheap insurance shouldn't only be dependent on the amount of premium you are paying for. It should consider the coverage you are getting from it as well. An insurance policy that is cheap but does not cover the important needs that you want is just the same as having no insurance.
Want to get insured now? Click here to get a quick quote and see what HL Assurance has to offer you!