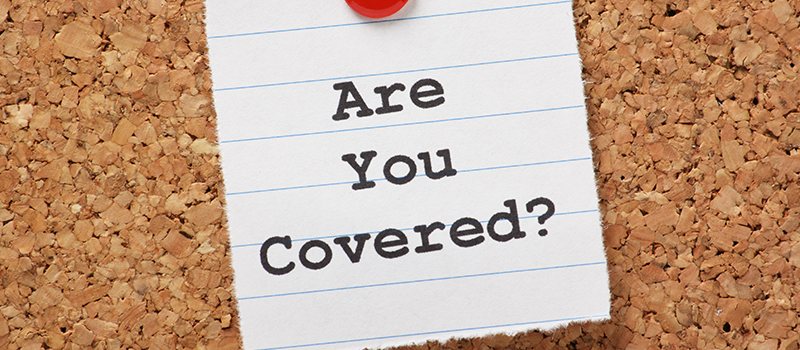 If you're a frequent flyer, the best insurance option for you is getting an annual travel insurance policy – it's more worthwhile than getting insurance for every trip, there's less hassle on paperwork, and you're sure that someone has your back when you go overseas every time.
But is your annual travel insurance coverage enough? Or are you missing something in your policy that could potentially put you in a tight spot overseas?Below, we cover 5 main coverages your annual travel insurance plan should have in providing a smooth and relaxing vacation overseas.
Travel delays
When traveling, sometimes it's unavoidable that flights get delayed. Even the most organized and highest-standard airline encounter delays due to bad weather or sudden detours in the flight path.
While most flight delays are just a couple of minutes, some delays can last around 4 to 10 hours, depending on how bad the situation is. And without an insurance policy that covers travel delays, you'll have to deal with your own accommodation and food throughout the whole ordeal.
Besides travel delay-related insurance coverage, your annual travel insurance should be covering for travel misconnections, trip curtailment, and flight diversions.
Lost baggage
While chances of losing your baggage during a flight in a major airline are low, it happens. Especially when you're flying in a fully-loaded flight during the holidays where there is a large volume of passengers at the airport.
Baggage loss brings a lot of inconveniences: filing for lost baggage, coordinating with airline attendants, and having no change of clothes or losing something valuable in your luggage. Without a travel insurance plan covering your lost baggage, there's no way you can be compensated if your luggage never comes back or returns with missing items.
Emergency medical care
When traveling overseas, the chances of getting into a health-related emergency goes up. This is because there is a change of environment, and you might contract an illness that your body isn't immune to.
You could also find yourself dehydrated or food poisoned after eating food you're not familiar with or mishandled. Some illnesses might be recoverable with just a couple days of rest, but there are many potentially life-threatening diseases the can be contracted when you travel overseas. So make sure your annual travel insurance covers this adequately.
Bedside visit/compassionate visit
This one is also another important coverage that your annual travel insurance plan should include. In case you are hospitalized during your travel, your insurer will compensate for the costs to have one of your family members or friend's flight to be with you in the hospital.
You can be comforted that someone in your family or someone you can trust will be by your side when you are alone in a foreign country stricken with illness. Different annual travel insurance plans provide tiered levels of compensation for these visits.
If you are traveling to a distant country, choosing the higher tier would be a prudent decision to provide adequate coverage for such visits.
Get Insured now
Traveling overseas is a fun experience, but can also be very risky. When it comes to having an insurance policy covering your travels, make sure that you have the essential coverages to have a safe and relaxing vacation.
An annual travel insurance plan would be a better choice than a single travel plan if you travel a few times a year.
Want to get insured now? Get a quick travel insurance quote and see what HL Assurance has to offer you!