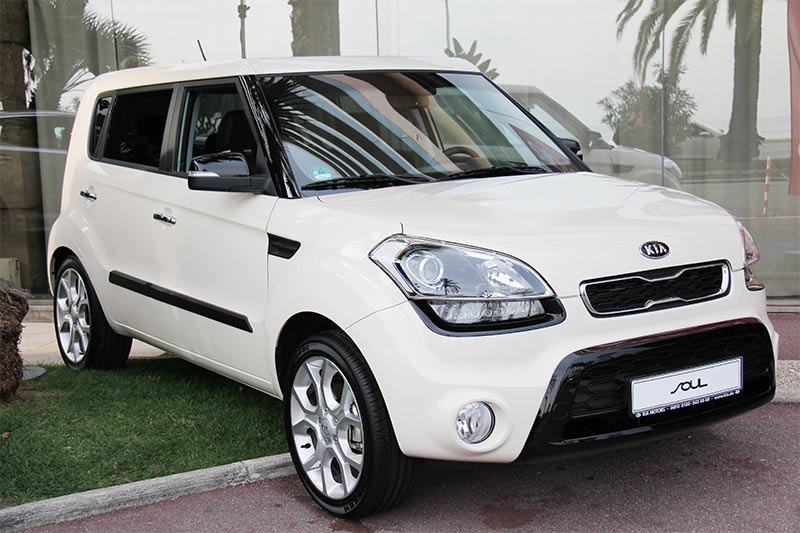 Whether it is a good idea to buy a car in Singapore has long been a contentious issue. While the Certificate of Entitlement system aims to limit the number of cars on the road, there is no denying the convenience of having a private car at your disposal.
With more Singaporeans turning to car rentals and Uber/Grab as alternative forms of private transport, here is a comparison of the three ways you can commute by car.
Buying a car
Purchasing a car is the most expensive option up front, but offers the unparalleled convenience of owning a vehicle.
Pros
Resale or scrap value: A car you own can be sold at any time in order to recoup some of the cost, or scrapped when the COE expires. This can offset a fraction of the purchase price.
Convenience: Car owners can use their vehicles 24/7, with no restrictions whatsoever.
Cons
A hefty price to be paid upfront: Car prices in Singapore are some of the world's most expensive thanks to the COE system. At least 30% of the price must be paid upfront for vehicles with an open market value of more than $20,000, and the maximum car loan tenure is limited to 7 years. Assuming the buyer takes out a car loan, the cost of interest will also have to be taken into consideration.
Petrol, car insurance, road tax, servicing, maintenance, and parking: The running costs of car ownership should not be underestimated. Car owners should expect to spend thousands of dollars a year just to keep their vehicles on the road.


Renting a car
For those who do not wish to pay the considerable price of purchasing a car, rentals might be a viable option. While not cheap, renting enables you to enjoy the convenience of owning a car without the financial commitment.
Pros
Lower upfront cost than buying: Renting a car costs less upfront than buying one. It should be noted, however, that depending on how long or how frequently the vehicle is rented, your spending can really add up, especially as you cannot claw back some of the cost by reselling the vehicle.
No need to pay for car insurance, road tax, servicing, and maintenance: The car rental company will foot the car insurance bill and the cost of road tax, as well as take responsibility for servicing and maintenance, which lowers the cost to the driver.
The convenience of having a private car: Renters enjoy the convenience of having a car at their disposal, just as car owners do.
Lower commitment: One key advantage of renting instead of buying is that you can cut costs by returning the car when you do not need it, such as when you go on holiday, or only rent the vehicle whenever it is needed.
Cons
The monthly outlay can be higher than it is for car buyers: While car renters do not need to fork out a downpayment, the cost of renting a car for an entire month can be quite hefty and is likely to be over $1,400. This can even be significantly higher than the monthly installments to be paid when one takes out a car loan for a second-hand car costing, say, $100,000.
Petrol and parking: Car rental companies will either charge for the first tank of petrol or hand you the car with a near empty tank. Petrol, parking and Electronic Road Pricing charges can easily add up to over $500 a month1.
Using Uber
Uber and similar car hire services like GrabCar enable commuters to be chauffeured to their destinations in private vehicles.
Pros
Cost: UberX rides are priced slightly higher than taxi rides during off-peak hours outside of surge pricing spikes, but at times they can be even cheaper, such as after midnight. UberPool lowers the price even further. Of course, Uber customers also do not need to worry about paying the cost of the vehicle, petrol, car insurance, road tax and so on. For those with reasonable commuting patterns, relying on UberX is likely to be significantly cheaper than renting or buying a car.
Convenience:  Picking up the phone and booking an Uber ride is incredibly convenient, and availability tends to be higher than it is for taxis.
Cons
You do not get to drive: Due to the fact that taking Uber everywhere will likely cost you less than buying or renting a car and is just as convenient, the only drawback to relying on the app to get you everywhere is the fact that you do not get to drive a car.
However, unless you are a car hobbyist or need to chauffeur family members or clients around, this should not be too much of an issue. In fact, many people find it less stressful to be chauffeured by an Uber driver than to have to navigate local roads on their own.
While relying on Uber is the cheapest option for those with average commuting patterns, some people may find it worthwhile to spend more to have the benefit of their own vehicle, such as those who travel extensively for work.
Source:
1Ong, Ryan (2011, September 20) Ride or Drive?: The Cost of Car Ownership vs Public Transport in Singapore. Retrieved from http://blog.moneysmart.sg/car-ownership/ride-or-drive-the-cost-of-car-ownership-vs-public-transport-in-singapore/
Disclaimer: All info contained herein is intended for your general information only and is not a substitute for insurance advice. If you have a specific question, please consult our insurance experts at 6702 0202.