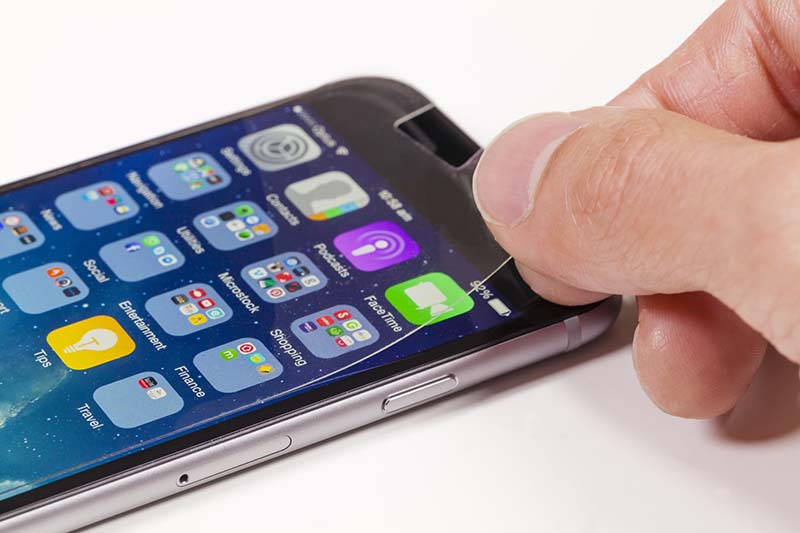 Over the years, we've accumulated plenty of myths about our smartphones. Some of these are holdovers from the early 2000's when you could destroy your phone by charging it wrong. Others are spread through forums. Here are the things plenty of us believe, but which just aren't true:

Myth #1: Your phone must be completely drained before you can charge it
This myth has its roots in the handphones of decades past. In the late '90s and early 2000's, many phones used nickel-cadmium (NiCd) batteries or nickel-metal hydride (NiMH) batteries.
These types of batteries suffer from a phenomenon called the "memory effect". If they are repeatedly charged before running down to zero per cent, the maximum charge of the battery will decrease. Over time, even fully charged batteries will seem to last for only a few hours.
Thankfully, almost every smartphone today uses a different type of battery – the lithium-ion (Li-ion) battery. These batteries don't have the memory effect, so you don't have to run them down completely before recharging.
In fact, Li-ion battery manufacturers have repeatedly warned against letting your phone run down to zero charge, and then leaving it that way for long periods. When your smartphone is reduced to zero power and left that way for several weeks (e.g. you leave it in the drawer while on vacation), it becomes unstable when you recharge it.
This can cause the battery to melt. So take a peek in your phone's instruction manual to identify the type of battery your smartphone utilises. If it's a Li-ion battery, which it will be 90 per cent of the time these days – feel free to charge it at any time. You don't have to wait for the phone to die. (Note: this does not apply to some laptops and tablets.
While charging the Li-ion battery of these devices at any time won't hurt them, it can confuse the computer as to the battery's charge level. This can cause the indicator to read that the battery is not fully charged, even when it is).

Myth #2: A screen protector is necessary to stop scratches and cracks
This was true in the early days of touchscreen phones when the glass used was fragile. Today, however, most smartphones either use Corning Gorilla Glass or some variant of it. This is a super-tough material, which is probably stronger than the screen protector you place on it.
These days, the only reason to use screen protectors is to enhance oleophobic properties (that is, you dislike seeing fingerprints on the screen itself). Of course, the screen protector itself could pick up fingerprints, so it's debatable how useful it is. Bear in mind, however, that even Gorilla Glass – or its variants – are not indestructible.
Sudden shearing force, such as dropping your phone face first on the hard ground, can still cause the screen to shatter. The toughened glass just means your keys or loose change won't leave scratch marks on the phone. To keep your phone completely safe, make sure you have adequate mobile phone insurance.
Policies like Phone Protect360 insure your phone for up to S$1,000, and you'll even get door-to-door service. The repair team will come to your home or office, saving you travel time. Hong Leong Assurance Singapore's popular Phone Protect360 is currently offering a whopping 25 per cent off.

Myth #3: If you close apps running in the background, your phone will run faster and the battery life will be extended 
There is no need to close apps to make your phone run faster, nor will it save battery power. Apple has repeatedly stated that closing apps do not do anything for your phone. The same is true for Android powered phones. In fact, repeatedly closing apps drains more battery power, not less.
And as for memory allocation, smartphones have sophisticated software that already does this – your phone will automatically deactivate apps that haven't been used in a while. A viable way to extend your battery life is to disable the location functions on your apps, and not to repeatedly close them after use.
Myth #4: Wet smartphones can be dried out with rice
Dropped your phone in the toilet, or kicked it into a swimming pool? No problem, says this myth – just put it in rice. The theory is that rice will soak up water, and the phone will be dry again. Unfortunately, this method has been tested numerous times, and it just doesn't work. T
he reason is simple: even if rice absorbs water (and we don't know how the rice can possibly get inside your phone to soak up water), your phone won't be fixed. Water corrodes the circuitry inside the phone.
It doesn't matter whether the rice dries the phone or not: it will still be damaged. The only way to fix it is for a repair expert to open it up, and start replacing the water damaged parts. After that, the phone needs to be immersed in ultrasonic chemical baths. Get Phone Protect360 (see point 3), and find immediate help if your phone is waterlogged. Don't let it get worse by the hour, or by leaving it in rice!

Myth #5: Smartphones cause cancer
There is no evidence that radiation from smartphones causes cancer. So those little anti-radiation stickers for your phone? Forget them, they don't do anything (except cost you money). While phones do of course emit radio waves, these are a low powered non-ionising form of radiation.
The rate of brain cancers worldwide has not risen, despite smartphones now being almost everywhere; and there is no conclusive research to prove links between cancer and smartphone use.
What you should be more worried about are people glued to their smartphones. Mild radio waves are nowhere near as dangerous as a driver on the phone, or crossing the road while playing Candy Crush.
By Ryan Ong
Disclaimer: All info contained herein is intended for your general information only and is not a substitute for insurance advice. If you have a specific question, please consult our insurance experts at 6702 0202.