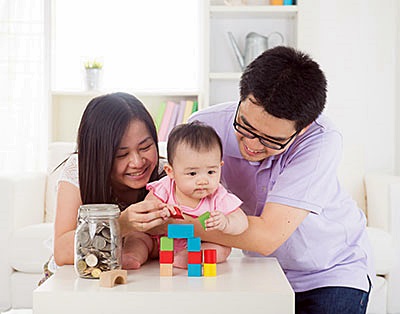 Being one of the nations with the lowest unemployment rates according to  (Top 5 countries with the lowest unemployment, 2014)1 and a cosmopolitan country with no natural disaster, citizens enjoy best-class housing in Singapore. Although homes in Singapore are shielded from a natural disaster, unexpected events like burglary (Break-In) or water pipe leakage cases, for instance, are inevitable and result in loss of home contents.
Singapore also has the highest rate of lightning in the world. Property and home contents can be damaged by lightning and fire. Home is more than a roof over our heads. It is a safe place where we find warmth and comfort after a tiring day outside. When we love our home, we ensure we have Home Contents Insurance to keep our home protected and safeguard the family against accidental losses.
Let's read on to know the importance of Home Contents Insurance to clear all your guesswork on its benefits.
Importance of Home Contents Insurance
Many might be familiar with Fire Insurance but you might be surprised it only covers the damage to buildings like fixtures and fittings and the structure of your home.  Unlike Fire Insurance, Home Contents Insurance covers you for the losses or damages to the contents in your home.
You can choose to protect your beloved home, valuables, fixtures, and fittings with our comprehensive HL  Home Contents Insurance policy against unpredictable events like fire, burglary, natural catastrophe, water leakage or other unforeseen Accidental Loss or Damage to your Home Contents.
Besides a Comprehensive All Risks cover, claims on the Home Contents are settled on a First Loss Basis without penalty for being under-insured.
First Loss Basis
Illustration: The total items in your house are worth S$500,000. If you consider the damage at any one-time loss is not more than S$200,000, you can choose to ensure your home and valuables with our HL HomeContents200 plan.
Should there be a theft (Break-In) and you lost your valuables up to S$ 180,000, you can be assured that HL Home Contents Insurance policy will compensate you for the loss, subject to the excess and policy limits.
Replacement Value Extension (New For Old)
If the insured contents in your home are damaged by insured perils e.g. Break-In, the damaged items can be settled based on the "New for Old" basis.
Illustration: Suppose there is a fire break out in your house and has damaged your 5 years old television. If your house and household contents are covered under our HL Home Contents Insurance policy, we will compensate your television set basing on the value of a new television set.
Optional Cover on Personal Effects
Our Home Contents Insurance also provides you with an optional cover to include coverage on your Valuables and Personal Effects anywhere within Singapore!
Illustration: While crossing the road, you accidentally fell down and damaged your laptop. In such circumstances, our Home Contents Insurance policy will compensate you for the damage of the laptop, subject to the excess and policy limits.
Accidents can be unpredictable.  To safeguard your precious belongings, it is imperative to purchase HL Home Contents Insurance to have a peace of mind. After all, it only cost less than S$0.40 a day for an S$100,000 home contents coverage. Get your Home Contents Insurance today!
By Pang Wee Ya
Disclaimer: All info contained herein is intended for your general information only and is not a substitute for insurance advice. If you have a specific question, please consult our insurance experts at 6702 0202.
Source:
1Top 5 countries with the lowest unemployment. (2014, February 25). Retrieved from World Finance:http://www.worldfinance.com/home/top-5/top-5-countries-with-the-lowest-unemployment
2 Refers to HLContents100 Plan with a 25% discount and a 3-month premium waiver. (2014, October 15). Retrieved fromhttps://www.hlas.com.sg/PersonalInsurance/HomeContentsInsurance.aspx