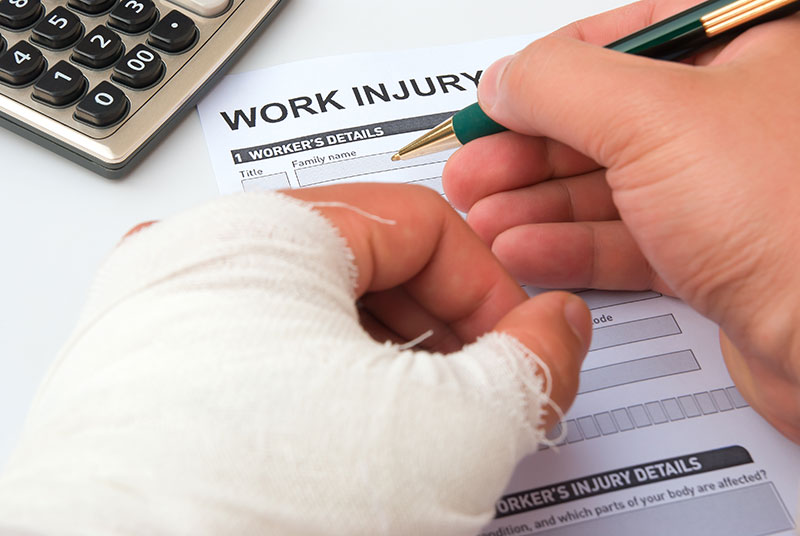 Most business owners in Singapore would be familiar with the concept of workman's compensation: the Work Injury Compensation Act (WICA) provides a basic level of protection for many employees. Many business owners are under the erroneous impression that this is sufficient. In reality, there are cost-effective and humane reasons to consider further casualty insurance:
What is basic Work Injury Compensation (WIC), and when is it required?
WIC provides for your employees in the event of a work-related accident. WIC provides coverage up to a maximum of S$36,000 or paid medical leave for one year from the date of the accident, whichever occurs first. A Singapore registered doctor or medical institution must be used. In the event of permanent incapacity, WIC provides a maximum payout of S$262,000.
In the event of death, WIC provides death benefits of up to S$204,000.
Singaporean employers are required by law to provide WIC insurance, to two types of employees:
Employees with a monthly income of S$1,600 or below (regardless of occupation), and all employees engaged in manual labour (regardless of income). WIC insurance is mandatory for both foreign and local workers. For exact details on whether an occupation is considered manual labour, do consult the Ministry of Manpower (MOM) website.
Why should you buy more than the minimum insurance for your workers?
There are several reasons to consider more comprehensive casualty insurance. These are:
> You could be liable for the claims of uninsured workers
> WIC covers only work-related injuries and diseases
> WIC does not incorporate public liability insurance in Singapore
> Payouts may not be sufficient
> Attract and retain your talent pool
1. You are liable for the claims of uninsured workers
If employees are not engaged in manual labour and have an income that exceeds S$1,600 per month, you are not legally required to purchase WIC insurance for them. However, this is a risky decision.
Should your employees incur an injury or disease related to their work, they may have a valid work accident claim for compensation. In lieu of any business insurance coverage, your organization is liable for the costs. Prolonged medical leave, along with the cost of medical expenses, can place a heavy burden on smaller businesses.
Do not allow the lack of manual labour to create a false sense of complacency. Work accidents can occur in "low-risk" environments. For example, electrocution and shattering glass can occur in an office meeting room, not just a construction site. Always ensure your employees are insured, even if they are executives in an indoor environment.
2. WIC covers only work-related injuries and diseases
Work Injury Compensation is only effective when an injury or disease can be directly traced to work. For example, if your employees go out to lunch and they get into a car accident, they cannot get a WIC payout. Likewise, an employee who takes a personal detour (such as to top up her car's petrol), will not be covered if she gets into an accident doing so. In order to be fully protected, even in events that are only incidental to their work, employees require a comprehensive casualty insurance policy.
WIC also does not cover your staff during their commute from home to work (unless they are using company transport, such as a company chartered shuttle bus). If your employees have a significant commute (such as traveling in from Malaysia), you should speak to an insurer about coverage options to protect them for the entire journey.
Diseases can also arise out of situations incidental – but not related – to your employee's work. For example, your accountant could get food poisoning from the office canteen during lunch.
The range of possibilities may seem worrying, but contact one of our experts at HL Assurance. We can create a cost-effective insurance solution, based on an understanding of your business.
3. WIC does not include public liability insurance in Singapore
A casualty insurance policy can cover more than just expenses for your employees. Some policies include public liability insurance, which also provides coverage to third parties.
A work-related injury may not impact just your employee; others may be affected. For example, a supplier or client may be visiting your workshop, when your equipment causes them injury at your workplace. They could then make a claim against you for their medical expenses. If the only insurance you have purchased is basic workman's compensation insurance, you will not be covered for this.
A comprehensive casualty insurance plan includes public liability insurance. There is payout in the event that a third party is injured on your business premises, among other situations. Drop us a message on Facebook, regarding insurance coverage for these matters.
4. Payouts may not be sufficient
The maximum payouts from WIC are described above, but remember that these are maximums – not every employee is likely to receive the full amount. For staff who are the sole breadwinner of their family, the disability payout (or death benefits) might not suffice for example.
You may also want better provisions, in the event of an employee's prolonged illness. Remember that WIC only pays out two-thirds of an employee's wages, once they reach the 15th day of their MC or their 61st day in the hospital. In the event of serious conditions, such as injured limbs requiring physiotherapy, this may not be sufficient.
You might also want to look at the possibility of payouts arising from factors besides direct accidents. For more details on the types of coverage casualty insurance can provide, like us on Facebook for updates.
5. Attract and retain your talent pool
Your employees form the core of your business. Unlike computers or machines, talent is not easily replaced. One of the key challenges is to retain your best employees working for you, and the easiest way to retain it is to demonstrate care.
When employees feel confident that their medical needs are seen to, it's easier to build a successful business. If you have not done so, we suggest you have a conversation with your employees about the company's insurance plans. Take note of their concerns, and contact us on casualty insurance so we can help you address the issues.
By Ryan Ong
Disclaimer: All info contained herein is intended for your general information only and is not a substitute for insurance advice. If you have a specific question, please consult our insurance experts at 6702 0202.