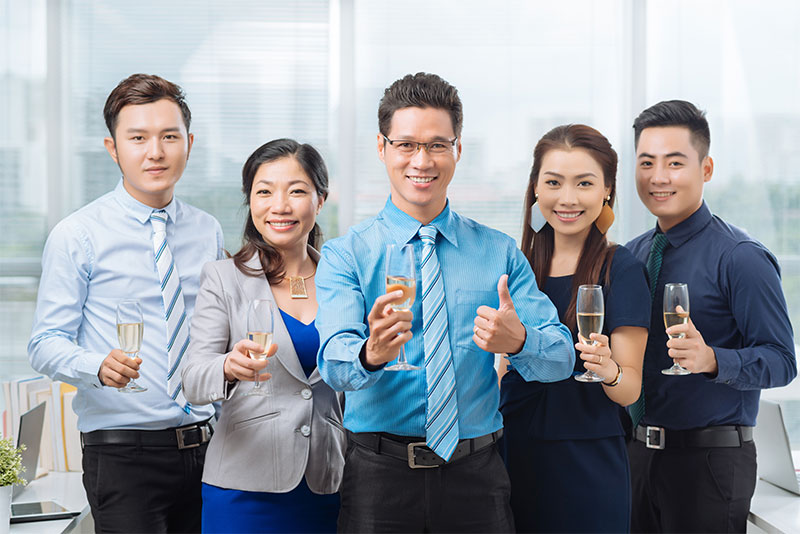 Business projects tend to follow the Pareto effect or the 80/20 model. That is, 80 percent of the project's success will hinge on 20 percent of the people involved. While we like to believe everyone bears equal responsibility all the time, that's simply not true. Some employees will always be crucial, and you need to keep them on your side:
What is a key employee?
A key employee is someone without whom your business, or business project, cannot function well. If you are filming a movie, for example, you could cope with the loss of one supporting actor, but probably not the loss of the director or main star.
Few businesses would totally shut down because of the loss of a key employee. But it is probable that the business will become less profitable, and that products or services will be of a much lower standard.
Key employees have a lot of impact on your business, and the prospect of losing them – particularly to a competitor – can be devastating. Here's how to keep them on, without having to rely on massive raises:

1. Develop a sense of ownership in them
The more an employee feels like an employee, the lower the motivation will be. Someone who hates their job, and works purely for a living, is not going to be loyal. At the first hint of a 10 percent raise, they might jump ship.
To fight mercenary tendencies, give your key staff a sense that they own the business. This can be very direct, such as giving them equity. But it's not quantifiable methods that are the most effective.
For example, allow your key employees to be in the limelight. If you are an apparel company, consider giving key designers a line under their own name. You can also highlight their name in a product or service (e.g. a game by XYZ, at the launch of a game app).
Rather than hog the media limelight yourself, direct attention toward the key employee (if they are amenable to it). Seeing themselves in a magazine, and being recognized as a leader in their industry, shows that you are just as concerned with your employees' success as your own.

2. Don't overwhelm them with responsibility
Key employees are under tremendous pressure to perform, more so than any of your other workers. A lot of this pressure is internal: they will feel a need to prove they are the best at what they do.
And many of them became key employees precisely because of this attitude: they set high, possibly achievable, standards for themselves.
When they make a mistake or miss goals, do not just shrug it off. Offer reassurance, as they're probably beating themselves up about it. This is important because, if they feel they are failing to perform, they might throw in the towel (a "quit while I'm ahead" mentality).
At the same time, be careful not to pile everything on them because "you're the only one who can do it". There's no way for your one developer to code ten mobile apps and work on your website at once, no matter the level of talent. Staff can and do quit because of burnout.

3. Insure them and make sure they see the employee benefits too
Always purchase insurance for these employees. This is a form of insurance that provides pay outs if your key employee is unable to work. The payouts will compensate for the inevitable canceled projects, lost clients, and long delays.
When insuring them, however, see to it that they receive benefits too. You can enhance the health coverage of these employees, to include things from dental services to improved hospitalization options.
Key person insurance is actually one of the most affordable forms of business insurance, and often comes bundled with other benefits (like insurance to protect your inventory).
You can speak to our experts on how you can protect business assets and benefit these important workers.

4. Show appreciation in tangible ways (besides money)
Money and equity are not the only tangible ways to show appreciation.
Consider things like allowing your key employee to work on a flexible time schedule, or even letting them work from home a certain number of days a week. If it's their birthday, tell them to take that day off (or leave work an hour or two earlier). See if there are any corporate discounts, for travel or dining, that you can extend to them.
The point is to back up your appreciation with something tangible. A glowing performance report is always great – but don't count on nice words alone. Back it up with something, to build memorable experiences and rewards for your key talents.
(If you want to know how to write performance reports that are productive and build loyalty, by the way, follow us on Facebook. We'll tell you about that shortly).
By Ryan Ong
Disclaimer: All info contained herein is intended for your general information only and is not a substitute for insurance advice. If you have a specific question, please consult our insurance experts at 6702 0202.