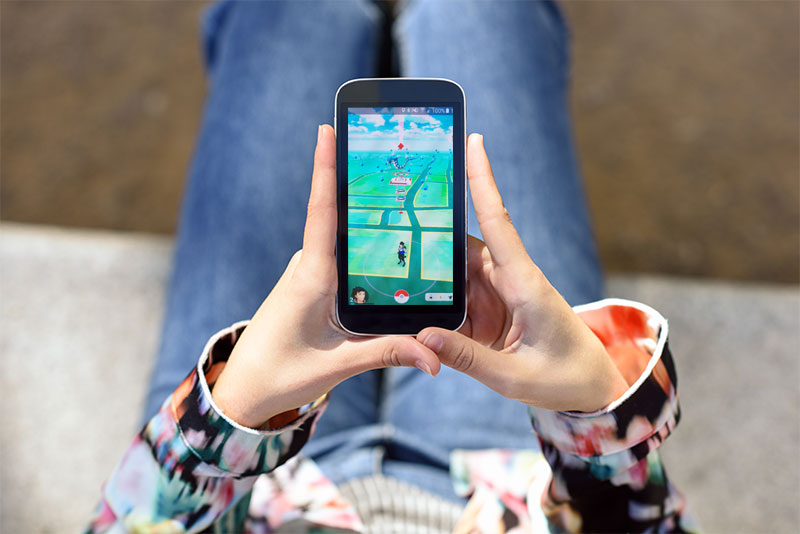 Pokemon Go has succeeded where decades of health shows, fitness advisories, and sports programmes have failed – we finally have something that makes Singaporeans get up and walk. A lot. In fact, the amount of walking might be a big shock to the system. Here's how to best prepare for it:
What do you need to survive Pokemon Go?
We have broken the kit into four main parts:
• Apparel
• Phone equipment
• Food and water
• Pre-hunt arrangements
1. Apparel 
Let's be frank – most of the time Singapore's weather is horrible. It's hot and sticky. If you are going to walk around for hours in the sun, you'll need the following: Wear white, wool/linen clothing will absorb your perspiration and minimize the heat. Avoid wearing shorts to protect your legs from mosquitoes bite, particularly in parks and reservoir area.
Sneakers that you don't care much about We've found sneakers to be the best footwear as they are comfy and protective. But don't wear an expensive pair – a long hunt often means trudging through mud, dog poop (what's wrong with some of these owners?!), and sometimes even wet cement. Trust us, it will happen. Wear cheap ones.
A cap or sun visorIt's not just to protect your head. It's so you can see your phone screen clearly, even in the sun's glare!  Skip the backpack. Use a tote bag or gym bag,  You will need a place for all your stuff, and we suggest a tote bag or gym bag.
Why not a backpack? You will find, after the second hour or so, that the straps of the backpack are really chafing your shoulders. Your armpits may also be damp with perspiration, which can be pretty gross. The backpack also worsens the heat, since it's covering your back.
"Snake powdered" socks
The actual brand of the powder is Singapore Prickly Heat Powder, but everyone who has done National Service will call it "Snake powder". And swear by it.
Sprinkle a liberal amount on your socks before you get started. And bring the bottle along, so you can sprinkle it again when your socks get damp. This will ensure you don't get any nasty fungi between the toes, you won't have the discomfort of squishy shoes especially useful if you've walked in the rain a bit.
Umbrella
A small foldable one to put in your bag.
2. Phone equipment
You will need:
A battery pack for your mobile phone
This is an extra battery pack that clips to your smartphone. Note that Pokemon Go is a power guzzler, so you will find your phone dying very quickly without one.
Compact portable battery charger
Bring a portable battery charger that will last the day. You may also be able to find shopping malls that have charging points for you to use.
Protective smartphone casing
Not just decorative Hello Kitty ones! Get a waterproof phone casing, because chances are you'll get caught in the rain. Moisture damage can void your cellphone warranty.
Anti-glare screen protector
Avoid glossy screen protectors, particularly the tempered glass type. However protective they may be, you will find it hard to look at your screen under direct sunlight. It's worse if your phone is already white. Try to get an anti-glare or matte screen protector.
Get yourself a mobile phone insurance
Unfortunate events can occur. Even most cautious people can have our mobile phones slip out of hands at some point while you have your handphone out pecking around and catching Snorlax.
Thus, get yourself some ease of mind while you are concentrated on Pokemon hunting. HL Assurance has phone insurance that helps you mitigate the financial burden of a damaged handset, and we will personally give a nod to this policy if you need to protect your mobile against accidental damages.
It covers accidental or liquid damages of up to S$1,000, and you can quickly receive a replacement smartphone if the phone is beyond repair, just at S$7.70 per month. A professional repair team also comes straight to your door to fix your phone, so you won't need to look around for a mobile repair shop.
If you are Watson's member, you can enjoy a 40% discount when you sign up now.
3. Food and water
We have found the secret to food is…don't bring any food! Seriously, don't bother. Sandwiches just get limp and yucky after hours of being squashed in a bag. You will come by an absurd number of eateries on your hunt (this is Singapore after all).
Do bring a litre of water, however.
4. Pre-hunt arrangements
To keep yourself safe, and maximize your catch, you should:
Stretch and do some warm-ups
Pokemon hunting can put quite the strain on your body. Do proper stretching and warm-ups, as you would for any exercise session.
Plan the route before you head out
It will save you time (and transport fare) if you chart a manageable, circular loop. Don't just wander aimlessly from spot to spot, and then find the need to cab to Bedok from Tanjong Pagar at night.
Plan a route that also allows you to do your chores on the way!
Inform family and friends
Inform family or friends of your planned route. If anything goes wrong, they will know where to look. Be sure to let them know what time you'll be back.
You may not always be able to call for help in an emergency. So it's best if they stay informed. For personal safety tips during emergencies, like us on Facebook. We explore situations from travel to home fires.
By Ryan Ong
Disclaimer: All info contained herein is intended for your general information only and is not a substitute for insurance advice. If you have a specific question, please consult our insurance experts at 6702 0202.